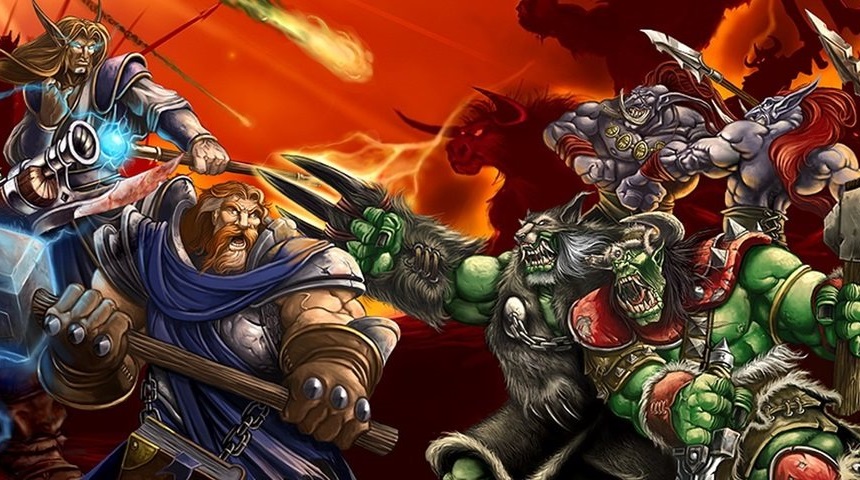 Create a 4v4 melee map that excels in balance, terrain, dynamic, and creativity, while beeing suitable for the Warcraft III Reforged.

No submission may violate any of the site rules.
If a submission does not follow the map submission rules the creator will be disqualified.
All submissions must follow the current theme. If any submission does not fit, a moderator will tell you as soon as possible as to avoid confusion.

You must submit your entry before the deadline. To submit your final entry, you must upload the entry's contents as a bundle in the Maps Section, and link to that bundle in this thread confirming the submission.
Several screenshots of terrain and gameplay.
The file in the appropriate format.

You must show at least one unfinished preview of your submission, before the deadline, as proof that it's yours.

Your submission may not be started/made before the official launch of the contest.
Judges may not participate.
Your final submission must be bug free.
Teamwork is not allowed.

Finding testers to help you with your submission is not considered teamwork.

No custom imports are allowed.
Triggers are not allowed.
Only one entry per contestant.
For melee maps, any gameplay altering data may not be changed. (No custom units/spells/buffs. Destructibles/objects may be changed, however we would highly apreciate, if you woulnd't do so.)
Breaking any of these rules may lead to punishment in the judgement score, up to disqualification from the contest, depending on the weight of the issue. In case of doubts towards a certain rule you are very encouraged to discuss it in the contest thread so others and judges may help with sorting it out.

1st place: 30 reputation points

2nd place: 20 reputation points

3rd place: 10 reputation points

Judges: 5 rep
The three winning entries will receive an award icon, representing the winning entry.


| | | |
| --- | --- | --- |
| Balance | Is the map balanced for both teams? Are the positions and distance between points of interest fair? Does the map allow the 4 races to be balanced? Consider balance when implementing the pathing, resources, creep camps, and item drops. | 50/100 |
| Terrain | Is the map visually pleasing in mediums of terrain, doodad placement, and overall theme? Is the map repetitive? Is the aesthetic well designed but not overly obstructive? | 35/100 |
| Creativity & Uniqueness | Does the map bring something new or creative to the table? | 15/100 |
| Bugs | Scores may be brought down if there are bug-like issues such as faulty pathing, unusable resources, etc | - |
80% of the winner shall be determined by the contest's appointed judge(s).
20% of the winner shall be determined by the results of a public poll.

The contest shall begin on December 1st and conclude on January 13th, 23:59 GMT
Assigned Moderator:
@Naze
Last edited: