Joined

May 18, 2018
Messages

396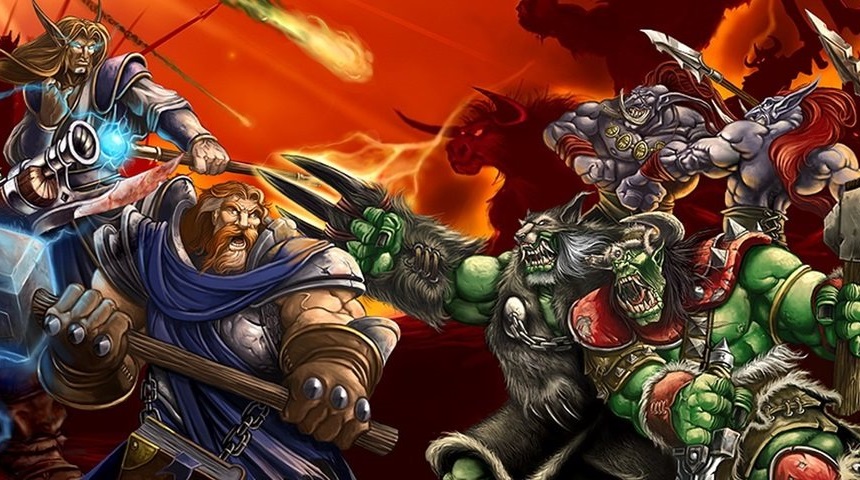 Contestants must create a competitive 4v4 melee map. Balance, design and creativity will be highly rewarded. The winner's map will be featured in W3Champions 4v4 ladder.
---
Your submission must follow the site rules and map submission rules.
All submissions must follow the current theme.
You must show at least one unfinished preview of your submission, before the deadline, as proof that it's yours.
Your submission may not be started/made before the official launch of the contest.
Your final submission must be bug free.
The map must satisfy the "Melee Map: Yes" condition as determined by Warcraft 3.

No custom imports are allowed.
Triggers are not allowed.

Only one entry per contestant.
Judges may not participate.
Teamwork is not allowed.

Finding testers to help you with your submission is not considered teamwork.

In order to enter the contest and be eligible to win a prize, contestants must submit their final entry to the Map Resource section. Remember to write in the description: "Entry for the 7th Melee Mapping Contest".
Breaking any of these rules may lead to punishment in the judgement score, up to disqualification from the contest, depending on the weight of the issue. In case of doubts towards a certain rule you are very encouraged to discuss it in the contest thread so others and judges may help with sorting it out.
---
1st place: 750 experience points and your map featured on W3Champions 4v4 ladder
2nd place: 600 experience points
3rd place: 450 experience points
Entry: 150 experience points
Judge: 50 experience points per entry
The three winners will receive an award icon representing the winning entry.​
---
---
| | | |
| --- | --- | --- |
| Layout | Are neutral buildings and expansions placed properly? Is there adequate spacing? Is the pathing intuitive? | /40 |
| Creeps | Is the creeping fair for all races? How is the creeping flow? Do creeps have proper aggro? Are the item drops balanced? | /25 |
| Terrain | Is the map visually pleasing in terrain, doodad placement, and overall theme? Are the visuals repetitive? Is the aesthetic well designed but not overly obstructive? | /20 |
| Creativity | Does the map bring something new or creative to the table? | /10 |
| Technical | Bugs and other technical issues will negatively impact the score of a map. | /5 |
| | | /100 |
​
​
FinalScore = (30*Reached_Votes/POSSIBLE_VOTES) + (70*Average_Judge_Score/POSSIBLE_SCORE)​
​
​
---
​
The contest shall begin on
28 April 2021
and conclude on
6 June 2021
GMT (day is included).
---
Assigned Staff

: @Riki Previous Contest

|

Poll

|

Results
Last edited: