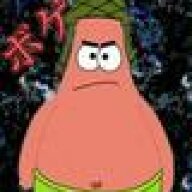 Gender:

Male

Birthday:

July 11

Location:

Occupation:

Student
StoPCampinGn00b
Community Manager, Male, from California, United States
Staff Member
Was inactive for the past few days. May pick up the lack of activity soon! Feb 20, 2017
StoPCampinGn00b was last seen:

Mar 26, 2017 at 7:23 AM
Loading...

Loading...

About

Gender:

Male

Birthday:

July 11

Location:

Occupation:

Student

Current Project:

Community Manager shenanagans and promoting stuff

WarCraft 3 Account:

StoPCampinGn00b

WarCraft 3 Realm:

Northrend (Europe)

Favourite Race:

High Elf

Favorite Organization/Clan:

Silver Hand

Staff Position:

Community Manager

Please only private message me for things that need to be private.

Brief Description:
Hi, I'm SCN.

What I do here are as staff:
- Manage relations and projects between Hive and other communities
- Manage Clan THW
- Co-manage the @hiveworkshop twitter and Hive's facebook page
- Moderate WC3 forums and maps from time to time

Timeline:
2008 - Starts to play WC3 LAN
2009 - Starts to play on Battle.net
2011 - downloaded things from Hive, touched the World Editor
2 April 2013 - Registered
15 August 2013 - Created Strategy and Risk Players!
19 August 2013 - Became an official map reviewer
20 July 2014 - Created RACC
27 October 2014 - Promoted to Trial Map Moderator
30 November 2014 - Promoted to Recourse Moderator
8 January 2015 - Became Map Reviewers Maintainer
30 May 2015 - Became PRS Maintainer
27 August 2015 - Became Hive's MakeMeHost "mapper manager"
4 January 2016 - Staff change: Resource Moderator -> Ambassador
27 December 2016 - Admin Promotion: Ambassador -> Community Manager

Favorite...
Color: Silver
Music: Linkin Park, Green Day, Imagine Dragons, twenty one pilots, Eminem, Coldplay
Movies: Warcraft, SW: RotS, Rogue One - A Star Wars Story, Warcraft, Mad Max Fury Road, Godzilla 2015
Shows: Game of Thrones, Spongebob Squarepants, SW: TCW
Sports: American Football
Sports Teams: Oakland Raiders
Maps: Risk Devo, Uther Party, Azeroth Wars, Blood Tournament, Warlock,

Interact

Loading...

Loading...

Loading...