The Quilboar Tribes
Tags:
Filesize:

19.67 MB
Rating:

(5 votes)
Downloads:

2353
Uploaded:

May 25, 2019
Updated:

Jun 1, 2020
Resources:

2
Author(s):
State:

Approved
This bundle is marked as approved. It works and satisfies the submission rules.
Weabo Productions Presents
The Quilboar Tribes
Created by foje tit
Map Info & Features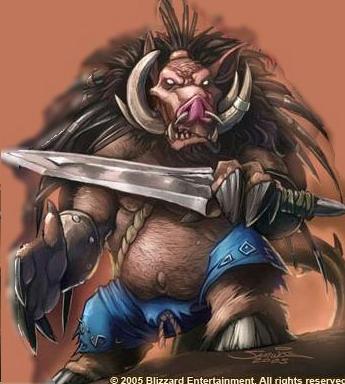 Play as Quilboar Race and discover the new power in the Barrens. With a new working custom race with new units, heroes, abilities, items and buildings. Discover the World of Azeroth and pay heed to the Boad God, Agamaggan. Enjoy the new adventure with customize music, tileset, and environment.

To Play: Pick Orc as Race and set your handicap to 90%(Also works with Computer AIs if you want)





2 maps; one suitable for patch 1.21-1.28 while the other supports 1.31 with widescreen





The Original Map is made by Blizzard Entertainment it is (8)Blasted Lands

This map has 18 Goldmines

· 8 are starting goldmines

· 8 are expansion

· 2 are another expansion with higher gold amount

This map has 34 Neutral Camps

· 8 green camps

· 12 orange camps

· 14 red camps (8 which are starting zones)



Video by theUnknownGameplay

Tips & Tactics


Overall

· Quilboar units have low hp regeneration which can be help with the Briar Touch ability from the buildings, increasing their hp regen when they are near to building which have a briar on its building.

· Tribal Treasury has some items that can help you summon units to help you in early creeping.

· It is more micro.

· Spellcaster have 2 inventory slot while others can carry only one.

· Pick which unit you should train and what is their use.

· Remember that inferior number could lead to disadvantage.



Heroes

· Tuskmaster – This hero is the first one I made and did not undergo many changes since I was satisfied with it. It is a Warrior/Tank Hero and can go in and out of the battlefield using Impale Slide, Native Bash and Ancestral Mark just make this hero stay longer fighting melee battles, Lastly Tusk Infusion stuns enemy around and can help in breaking away from an ambush or turning the battle in your favour.

· Berserker – Just like Tuskmaster, the Cutting Edge ability function like Impale Slide only more Bloody and without stun. Inflicting Spill adds dps to the hero's attack and to make it last Enchanting Blood ability heals units as they attack enemy. It can survive clashes but its forte is being an Assassin Hero, targeting 1 unit at a time the Rapid Slash ability can help in quickly disposing lone enemy units before it could prove a threat during a clash.

· Guide – The Support Hero its first ability the Entangling Magic quickly disable enemy units. Wind of Feathers gives protection to this hero by sending enemy into a cyclone. Guide's Ball is great power up spell since it boost armor and heals while can also reduce armor and health of enemy units. Healing Wish is somehow an AOS spell but this can cast to ensure the fate of all allied heroes and to preserve them for much longer.

· Avatar – Summoner Hero, Aga'mar Call ability summons 2 powerful boars that can have the berserk ability, Chaotic Blessing ability allows you to control an enemy unit for a period of time, Jewel Renouncement will punish enemy units who tries to take the hero, and Omen of Blood is just a cliché summoning thing that summons Aga'mars. Well that's how this hero look but it also a complex micromanagement with this one. You can be overwhelmed by too many units and being not able to use the hero capabilities.



UNITS

· Draftee – This unit has an average attack speed and health. With numbers and Madness Grip ability it can overpower weaker units during the early game. But it is still inferior against the capabilities of orc's grunt.

· Quilboar Hunter – This unit is a most for your army. Longer ranged by upgrade and Stunning Shot ability allows this unit to be the best ranged tier 1 in the game. It is irreplaceable in your army so try to have 4 of it.

· Aggressor – This unit is a good replacement with the Draftee unit of tier 1. Even though it has a slower attack speed its nuking capabilities is still good. Spirit Axe deals magical damage in an area and Aggressive Stance puts leverage during melee combat.

· Hog Rider – I started this as a meme ahahahahaha….. The Raiding Leap ability allows the unit to jump…yes to jump from a distance. This unit is very fast in manoeuvring the map and with its Demolishing Axe ability it can literally backdoor the enemy. While your main force fight, some of this unit can just go and destroy their defences and buildings easily.

· Harpy Dancer – Has a very good scouting capabilities even during the night. It can also punish other flying units through melee which means it is a good match with the Harpy Witch, you just disable a flying unit then the dancer hits. Evasive Feathers is a tricky ability which allow this unit to evade but also it is squishy.

· Druid of the Tusk – this unit is quite tricky even I hardly use it to its real capabilities. Its disruption ability is good against summoned unit since you destroy the enemy summon while you replace it with yours. See works well against undead. It can summon 3 tusk spirit with the help of its ability when you are in Ancient Boar Form… Melt a passive ability works just like the Firelord's passive ability Incinerate. So this unit needs a lot of micro training a many of this would be great but also will take a toll on you.

· Geomancer – is a good support spellcaster. It has the Peek ability which is literally the Far Sight/Reveal ability, let's continue; Ground Staff ability heals the target unit and a slams cause enemy units around to be slowed. So why does it affect undead? Well this can be supported with Lore, The light which Paladins power came from is almost identical to the power of Elune and Geomancy so that's why. Detection, heal and lastly it can summon Earth Crystals which is a strong ward unit.

· Harpy Witch - An excellent disabler unit. Faerie Fire can wear the target's armor and reveal it for some time. Curse Shackle is a channelling spell which binds units this is why it has a nice mix with the Harpy Dancer. Torment Lot literally curse everyone in around. It also has the Evasive Feathers ability which can cover it squishiness.

· Thornweaver – A DPS Offensive Spellcaster. Solar Bolt deals dps damage and can summon a Thorn. Thorn Conversion summons thorn from destructible (trees,etc.) And Vine Invasion is aoe dps spell which literally can hurt a clustered army. It is a powerful unit but also needs micromanagement more than others.

· Razormane Speaker – The Tank of the army, literally the mountain giant of the quilboars. Armored Chieftain ability ignores damage which make it a really nice tank and Bloodshard Orb ability can summon an orb which attacks units, is in locust ability and give an aura that increase the damage of friendly units. A two or one of this would be enough.

· Briarback Prophet – I really like this unit has a great magical damage. This is the Anti-Spellcaster of your army. Arcane Zone ability creates a cloud of arcane magic which destroys mana every second and Prophetic Dismissal ability silences your enemy making them unable to cast a spell. No Mana and can't use a spell, spellcaster would be useless against this.


Quilboar Lore


Quilboar are a race of boar-like humanoids native to the continent of Kalimdor. They have long since battled for the rights of their lands against the orcs since their immigration from the Eastern Kingdoms. Many people simply call them "boar-men" or "pig-men".

Quilboar are primitive, resilient, fearless creatures who inhabit the central Barrens of Kalimdor in the labyrinthine maze of thorns called Razorfen Downs. After the War of the Ancients and the subsequent Sundering of the world, the quilboars' surroundings became increasingly hostile. Forced to fight for food and precious land against both tauren and centaur, they developed into aggressive and efficient warriors.

Though well able to handle themselves in a one-on-one battle, they are not above striking from ambush or even sacrificing themselves to destroy even one of their many enemies.

Ten thousand years ago, during the War of the Ancients, the mighty demigod Agamaggan came forth to battle the Burning Legion. Though the colossal boar fell in combat, his actions helped save Azeroth from ruin. Yet over time, in the areas where his blood fell, massive thorn-ridden vines sprouted from the earth. The quilboar, believed to be the mortal offspring of the mighty god, came to occupy these regions and hold them sacred. The heart of these thorn-colonies was known as the "Razorfen".
After the War of the Ancients and the subsequent Great Sundering of the world, the quilboar surroundings became increasingly hostile.
The Quilboar would eventually settle within the Barrens and wage war against the other races living within the region, like the Tauren. This way of life would move forward without incident until the beginning of the Third War. Under the guidance of a mysterious prophet, the Horde left Lordaeron for Kalimdor. Soon after landing on Kalimdor the Horde would quickly befriend the Tauren and make enemies of the quilboar who attacked them on sight. Generally treating the quilboar as a nuisance, the Horde fought them when provoked but striking against the quilboar was not a top priority. However circumstances did force Rexxar and his companions to seemingly wipe out a group of them some time after the Third War.
The quilboar tribes make the homes throughout Mulgore, Durotar, and the Barrens and defend their territory, while striking out against the Horde. While most tribes are independent, the Razorfen tribe have seemingly entered into an alliance with the Scourge, who have bolstered their forces with them and allowed Amnennar the Coldbringer to transform Razorfen Downs into a Scourge stronghold.
In the wake of the Cataclysm a group of quilboar raided Horde water supplies due to their own being cut off. Warchief Hellscream led a Kor'kron strike team against but the quilboar proved to be too numerous for them to handle and the Warchief and his men were timely intervention of Baine Bloodhoof and his forces. With the quilboar on the heels the Horde was forced to retreat out of the tunnels where upon reaching Hamuul Runetotem caused water to pore from a gash in the earth. While many of the quilboar were swept down, others were merely knocked to the ground. However due to having a now active water source this group of quilboar was seemingly convinced to cease hostilities against the Horde and both sides return to their homes.
Despite reaching peace with one tribe, the other quilboar tribes have used the Cataclysm to their advantage by expanding their territory and launching full out assault against Horde holdings. In response the Horde has enlisted new recruits to combat the renewed quilboar assaults, with counter attacks resulting in the deaths of quilboar chieftains. Charlga Razorflank manipulated her followers into attacking other races by lying to them that they needed blood to revive Agamaggan. Meanwhile Agamaggan's Spirit has returned to Azeroth and instructs adventurers to put an end to the Razorfen leadership within the Razorfen Kraul for allying with the Scourge.
A Razorfen quilboar named Shagtusk tried to use the dryad Taryndrella to purify the cursed place of Razorfen Downs. Both were captured by Chugara Razorflank and Death Speaker Blackthorn. Aramar Thorne and his group of friends then entered the Downs and with the help of Shagtusk located Chugara and Blackthorn in the Bone Pile. Blackthorn tried to raise Amnennar the Coldbringer and sacrifice Drella to the lich but the effort was ultimately thwarted by Reigol Valdread.
In Razorfen Kraul, Auld Stonespire and the spirit of Agamaggan directed the adventurers to deal with the quilboar there.
Adventurers and Koristrasza entered the Razorfen Downs again and killed the undead quilboar, including Death Speaker Blackthorn. His death resurrected Amnennar the Coldbringer who was put down.
The Briarback tribe can be found in Stormsong Valley on Kul Tiras. They are attacking the farmers at the Amber Waves. The Bristlemane tribe live on the island of Un'Gol Ruins.

source: Quilboar


Credits
Special Thanks:
The Hiveworkshop
Blizzard Entertainment
Author's notes


Hello everyone, this is foje from Philippines. It's almost a year since I uploaded this in the Hive's Map Section. It was fun making this map. There's already a reforged and I'm not certain if this update will still take people's eyes into this map. Since I'm at home because of the EQC I might still make new maps which will be; Militia Brigade, Gnolls and Uncrowned.


"Daghang Salamat," Thank you very much


Changes


- 1.8a changes

Major Change
Provides 1.31 version of the map that has a weird widescreen support with better music

Heroes

Avatar - renamed to just Avatar from Avatar of Aggamagan
- changed 2nd ability now lets you control an enemy unit
- changed 3rd ability now a passive that provides countermeasures

Blooddrinker - renamed as Quilboar Berserker
- Changed 3rd ability now provides buff that heals
- Cutting Edge now cut trees

Guide - Changed Ultimate now heals allied heroes by 50% of their max life
- Changed 3rd ability now gives a chance to disable an attacking enemy

Minor changes in stats and description

1.8B

Fixed minor descriptions

Scaled armor and health of Razormane Speaker and Aggressor

Aggressor have a faster attack speed and Spirit Axe missile Speed

Change the music to the BFA Music and removed the custom music in the 1.28 version



Reviews