Dismiss Notice
Warcraft 3 Re-Reforged: Exodus of the Horde
Tags:
Filesize:

922.89 MB
Rating:

(22 votes)
Downloads:

2725
Uploaded:

Mar 7, 2020
Updated:

Jan 22, 2021 at 9:15 PM
Resources:

7
Author(s):
State:

Approved
This bundle is marked as approved. It works and satisfies the submission rules.


WARCRAFT 3 RE-REFORGED (RR)
PROLOGUE CAMPAIGN
EXODUS OF THE HORDE

FEATURES
Actually remastered in-game cinematics, with angles, interface and style closely matching the ones shown at Blizzcon 2018


Reimagined maps and missions, with beautiful, easy to navigate terrain, modernized gameplay, redesigned quests and more meaningful events, often influencing following maps in interesting ways


Detailed and expanded lore, with a completely new interlude and epilogue, fleshed out characters and interactions, with many references from World of Warcraft


Rebalanced difficulty levels, to make the experience tailored and engaging to each player, with completely new AI scripts designed to give opponents a distinguishable personality


Multiple languages supported, including some voice acting for the additional dialogues, and all graphics mods compatible


New, lore accurate secrets and much much more... only waiting for you to play!
THE STORY TOLD... BY IN-GAME CINEMATICS
Note: a new cinematic will be released each week until the entire story is fully narrated through all the in-game cinematics.
FAQ​
How do I install the campaign?
Custom campaigns are not currently supported in Warcraft 3: Reforged are we are all waiting for Blizzard to fix this. Until then, there are two ways to play the campaign:

Download the maps ► Unpack them in your Warcraft III\Maps\Download folder ► Start the game ► Single Player ► Custom Game ► Select the mission you want to play
Download the maps ► Unpack them where you want ► Open the World Editor ► Click on File ► Open Map ► Once the map is loaded, you can play the map by pressing the Test Map button (or by pressing Ctrl+F9)

Please note that the campaign is Reforged HD settings only and

cannot

be played with classic graphics.


What difficulty is for me and how do I select a difficulty?
If you can beat the vanilla campaign on Hard difficulty, I suggest trying out Hard for an engaging additional challenge or Normal if you just want to play on a similar difficulty level. If you can beat the original campaign on Normal you can try Normal to add some challenge or Easy to have a slightly easier experience than the original. Finally, if you only can beat the vanilla campaign on Easy, I recommend playing on Easy.
You cannot select a difficulty through the Custom Game menu, directly in the game interface,. You can however do so by playing through the World Editor.
To choose a difficulty this way click on File ► Preferences ► Test Map ► Select the difficulty of your choice ► Play the map through the World Editor to play on the chosen difficulty.
The difficulty of the game when played through the Custom Game menu is always Normal.


Is hero progress saved between maps?
Yes, and also much more... It is saved no matter how you play the maps, from the World Editor or from the custom game menu.


Is music the same as vanilla game?
Yes, but there are some instances where custom music is played, for example when specific sections or battles happen. Music should feel definitely more interactive and dynamic than in vanilla game.


Is there any copyrighted custom music in the campaign?
All music comes from Blizzard's games, specifically World of Warcraft and all of its expansions. There is one music which is original, and it is actually owned by me, so there is nothing to worry about. You can record any footage of this campaign and put it online without risk of copyright infringements.


Are heroes like in vanilla campaigns?
Heroes ability are the same of the vanilla campaign and the main and only hero of the campaign is Thrall, just like in the original one. The experience system, however, is tweaked to be more rewarding. In other words, your hero needs to do stuff in first person to gain experience and a lot of killing is required to gain levels. Tomes of experience and creep camps to clear come really handy, so make sure to search for them!


What are the interlude and the epilogue for?
They integrate the story. Specifically, the interlude describes the chase of the stolen ships by Admiral Daelin Proudmoore's fleet and the shipwreck caused by the storm near the Maelstrom, as seen by Sen'Jin during its vision. It shows the arrival of the orcs on Darkspear Island and the reason why humans are there, too. The epilogue shows instead the Horde sailing to Kalimdor while something sinister happens in Lordaeron...


What do you mean by modernized gameplay and redesigned quests?
Missions should feel less repetitive and some twists are added to the basic build a base then destroy your opponent's base formula. Additional mechanics are introduced with maximum care to make them not frustrating. Quests are also redesigned to feel modern and more similar to Starcraft 2's ones. This includes easier to understand objectives with more complex quest mechanics. Also checkpoints are used extensively, to better keep the player's progress saved if something bad happens.


Is the overall story changed, for example taking care of World of Warcraft's events?
The overall story is the same as classic, with some restored content. Additional elements from World of Warcraft are referenced and integrated into the main storyline, without retconning it in any way.


How can I play in my language?
First check if your language is supported. I plan to support all languages Reforged supports, in time. If your language is already supported, just launch the map with the game in your language and it will work immediately, just like official campaigns. If your language is not supported all map specific text will be in english, additional dialogue will have no voice. Dialogues, game texts and lip sync will be automatically localized tough. I recommend to play in english if your locale is not supported for the best possible experience.


Can I edit the maps?
All my maps are unprotected and as such you are free to open them, look at how they are done and edit for personal use only. It is forbidden however to republish my maps, modified or not, without my explicit consent.


Where can I find the AI scripts of the computer opponents in your maps?
All my AI scripts are written in JASS. You can find them in the map files (.ai extension) and they can be opened with any text editor (I do recommend Notepad++). You can also find them in this thread on Hive Workshop, alongside some AI scripts shared by other creators.


What about the tutorial?
The tutorial is expanded and improved in many ways, beside the fact that it is now fully skippable. While keeping the same core, the tutorial is more explicative of the game mechanics and more interactive. It also features more hints and a bunch of useful optimizations to its triggers. Moreover, the tutorial is now streched along the entire campaign. In other words, you can choose to play or not to play the tutorials on the first and second map and if you do play them, some additional hints and information will be displayed in following missions too. If you skip the tutorials, simpler hints will be displayed like in regular campaigns. If you know how to play I do recommend skipping the tutorial for a more immersive and overall enjoyable experience.


Do you plan on re-reforging the entire game?
It depends. Ideally yes, but it is an huge undertaking and the time and effort required to make it real are enormous. How much this project will encompass of the game depends on your support. Only thing that I promise... if I start a campaign, that very campaign will be finished and released. But how many campaigns I do start re-reforging depends on you, more than on me.


How can I support you?
The preferred way to support the project is by joining the Patreon I opened up specifically for this project. Also, you can check out my YouTube channel and share this project and the channel as much as you can in forums, social media, etc. If you are a youtuber and want to showcase my campaign, let me know so that I can include your footage in this page's showcases section. If you want to contribute with models, translations, voice-acting, bugs reports, design ideas and stuff like that you can join the project's Discord server. Finally, if you play the campaign please leave a review. Reviews are very important to me, both as recognition by the community and as a way to get constructive criticism.


Are there any known issues?
Yes, very minor issues. If you load a saved game, the loading screen crest could appear of the wrong race. I don't know why this happens but it is just a loading screen bug, no effect on the game whatsoever. Also, when loading saves, custom music could be reset and default music could be playing instead. This can be annoying, but sadly there is nothing I can do to fix it. Also, the checkpoints saved by the game are in a folder not shown in some menus. Specifically, you can find them under CustomSaves folder. If this folder is not showing up for you, you probably need to load the game from another map and

not

from the main menu. As before, there is nothing I can do to fix this, but this is an issue that can be worked around with ease anyway.
CURRENTLY SUPPORTED LANGUAGES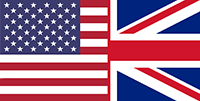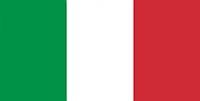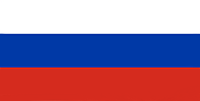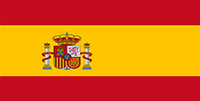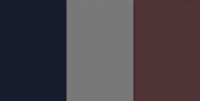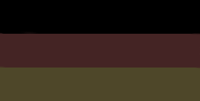 ​
Note: a greyed out flag means the translation is current in progress and not yet completed for all missions.
SHOWCASES
Note: I will feature as many showcases as possible (they may be too many to be all featured here, huge thanks to the creators nonetheless). Please notice that some may not be up to date or they can be localized in languages other than english.
INTERVIEWS
CREDITS
​

My name is Luca Pasqualini and I'm an italian software engineer and teacher/researcher. I work in the field of computer science with a focus on AI and machine learning and I like developing games (possibly, from scratch) in my spare time. Because of that, I know very well Unity, Starcraft 2 Galaxy Editor and of course Warcraft 3 World Editor.

I have partecipated to the Rock The Cabinet 2017: Co-op edition contest for Starcraft 2 and my map, Mercenary Business made it to the top 10, to my great suprise. I have a Deviant Art page, where I show off mostly 3D arts, as well as a YouTube channel, where I showcase games, maps, mods I make and some music that I assemble together with my father.

I was hyped beyond any imagination for Warcraft 3: Reforged, and while the disappointment was there, I saw great potential in the art assets and in the few but key changes Blizzard made to the engine. Mostly for fun, I tried re-reforging the first map of the prologue with better cinematics and now... well, now here we are. I guess it's already been a long journey, and I don't even know if that's just the beginning...



Note: some models used in the maps are not released on Hive. More often than not, this is because the model is just a small edit and not worth being published here.




LOA ► Exogort (english), Luca Pasqualini (italian), Warglaive (spanish), PraymA (russian)
ACOLYTE ► ShadiHD (english), Luca Pasqualini (italian), Warglaive (spanish), PraymA (russian)




ITALIAN ► Luca Pasqualini
RUSSIAN ► Buffalo
SPANISH ► Serena H.
FRENCH ► Bauldeury
GERMAN ► Knall, Walorani




AlexMSimenov for most early no-glow hero models.
loktar for the classic sound files in the second mission Departures.
DracoDirik for the overall support and beta-testing!
Tamplier777 for the insightful discussions about the World Editor, the overall help and beta-testing.
Zenmaster for the insightful discussions about the lore of Warcraft and the overall help.
Moonman for overall help and beta-testing.
ShadiHD for overall help and beta-testing.
Retera for making Retera Model Studio.
PaulH for beta-testing.
Serena H. for beta-testing.

Knall for beta-testing.
Warglaive for recording footage with graphics mods for the trailer.


Note: Patreon supporters are added to this page after a month of their pledge. Beside each one of them it is displayed the time they have been supporters of the project (so also former patrons are displayed here and this list will be always updated).

CHANGELOG



Released Mission 01 (Chasing Visions) [v1.0]

​




Updated Mission 01 (Chasing Visions) [v1.1]:
- All creep camps now wake up when huts are attacked (if sleeping)
- All creep camps spawn on harder difficulties is now bounded to the existance of the spawning hut
- All creep camps spawn huts will immediately spawn their reinforcement if the relative hut is attacked
- Improved the Sleeping Ogre camp
- Fixed a bug which may cause the last cinematic to hang if a previous cutscene was skipped
- Cleaned some triggers and removed some useless one

​




Released Mission 02 (Departures) [v1.0]

Updated Mission 01 (Chasing Visions) [v1.2]:
- The tutorial is now optional and can be skipped with an appropriate dialog (no story content is lost if the tutorial is not played)
- Added footsteps sounds during cinematics to all units
- Increased the number of animated tree (thanks to additional trigger optimization)
- Improved sounds variety and quality both during gameplay and during cinematics
- Added visual effects to Medivh while morphing
- Added lighting effects during cutscenes
- Improved a bit the terrain
- Improved tutorial in some points (with optimizations and additional indicators)
- Added lore "hints" to display additional info about the Warcraft lore during the game
- The ogre now has some personality and is quite of a challenge
- Added a shaman and a war mill to the orc encampment for additional variety

​




Released Mission 02 Interlude (Maelstrom) [v1.0]
Updated Mission 02 (Departures) [v1.1]:
- Removed hero glow from all heroes during cinematics
- Added back lip-sync (animated portraits) to all characters during transmissions and cinematics
- No more Hellscream™
- Some little improvements to sounds, timings and overall terrain
- Fixed some typos
- Fixed some pathing issues

Updated Mission 01 (Chasing Vision) [v1.3]:
- Removed hero glow from all heroes during cinematics
- Added back lip-sync (animated portraits) to all characters during transmissions and cinematics
- Fixed some typos

​




Released Mission 03 (Riders on the Storm) [v1.0]

Updated Mission 02 Interlude (Maelstrom) [v1.1]:
- Improved terrain with a lot of small but important tweaks
- Added custom models to Sen'Jin and Kul Tiras forces
- Added scene showing the humans attacking the trolls
- Now Nazgrel is the only raider in Thrall's group
- Made it clear it is Sen'Jin vision all along
- Other fixes and minor modifications according to the critiques I recieved when it was first released

Updated Mission 02 (Departures) [v1.2]:
- Improved terrain with a lot of small but important tweaks
- Added some additional dialogues to increase immersion
- Added a Gnoll lore hint
- Improved cutscenes with custom models and small fixes
- Added a specific Warsong grunt model
- Gar'Thok has now a more prominent role
- Fixed some more typos

Updated Mission 01 (Chasing Vision) [v1.4]:
- Improved terrain with a lot of small but important tweaks
- Now Thrall leaves its tent on foot
- Snowsong is a thing now
- Added more sounds to the Horde's camp during the cinematic to make it fell more alive
- Improved all the cinematics with small but important tweaks
- Gar'Thok has now a more prominent role
- Added some additional dialogues to increase immersion
- Added an appropriate Ogre Mound to the sleeping ogre
- Now the hidden potion secret is a much more appropriate Circle of Binding secret, summoning the potion

​




Updated Mission 03 (Riders on the Storm) [v1.0.1]:
- Fixed a tree trunk on the way of a shaman to appease MasterBlaster OCD


- Fixed some bugs with the trigger queue in the third cinematic (Healed Fountain), where queue was not cleared and the fountain itself was not healed if the cinematics was skipped​

​


Note: this release represent the final release of the campaign, because of that the update is quite heavy on changes to pre-existing maps.



Released Mission 05 Epilogue (Beyond the Sea) [v1.0]

Released Mission 05 (Contdown to Extinction) [v1.0]

Released Mission 04 (The Fires Down Below) [v1.0]

Updated Mission 03 (Riders on the Storm) [v1.1]:
- Fixed quite some bugs
- Improved the overall design of the mission and the stability of it
- Included the tutorial and cache to preserve game state
- Reworked cinematics to look actually like Blizzcon 2018
- Added localization

Updated Mission 02 Interlude (Malestrom) [v1.2]:
- Reworked cinematics to look actually like Blizzcon 2018
- Added localization
Updated Mission 02 (Departures) [v1.3]:
- Fixed quite some bugs
- Improved the overall design of the mission and the stability of it
- Improved the tutorial and included cache to preserve game state
- Reworked cinematics to look actually like Blizzcon 2018
- Added localization
Updated Mission 01 (Chasing Vision) [v1.5]:
- Fixed quite some bugs
- Improved the overall design of the mission and the stability of it
- Improved the tutorial and included cache to preserve game state
- Reworked cinematics to look actually like Blizzcon 2018
- Now the ogre and the trolls have more personality
- Added localization




Updated Mission 05 Epilogue (Beyond the Sea) [v1.1]:
- Music timings are now compatible with all localizations
- Fixed a small bug in the spanish localization
- Added WarCraft font for russian final text

Updated Mission 05 (Contdown to Extinction) [v1.1]:
- Music timings are now compatible with all localizations
- Improved general mission balance
- Fixed an issue that could cause enemy base to aggro on the player
- Fixed an issue that could cause Zar'jira taunts to be in the wrong order

Updated Mission 04 (The Fires Down Below) [v1.1]:
- Music timings are now compatible with all localizations
- Reworked Snowsong section to be more engaging
- Fixed some pathing issues
- Fixed a bug on normal and easy difficulty that prevent a Tome Wraith from spawning
- Increased a bit the difficulty of the "Dagon spawn" section of the boss fight
- Fixed some display issues for spanish localization
- Fixed some glaring bugs for russian localization

Updated Mission 03 (Riders on the Storm) [v1.2]:
- Music timings are now compatible with all localizations
- Moved a troll in the third village so that a crate can now be accessed
- Fixed a display bug in the trolls' villages counter
- Fixed italian, spanish and russian localization about the trolls' villages counter
- Added french localization

Updated Mission 02 Interlude (Malestrom) [v1.3]:
- Music timings are now compatible with all localizations
- Updated french localization

Updated Mission 02 (Departures) [v1.4]:
- Music timings are now compatible with all localizations
- Fixed an hint about building a second barracks displaying when you already had a second barracks

Updated Mission 01 (Chasing Vision) [v1.6]:
- Improved a bit the last camera on the final cinematic
- Some small performance improvements in the Horde's base cinematic
- Music timings are now compatible with all localizations
- Intro text has now proper russian WarCraft font
- Fixed a small typo in the spanish intro text
- Added german localization