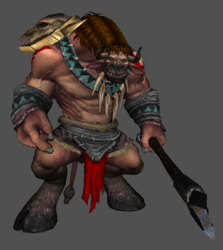 My very first model so it's expected to not be perfect. There wasn't a unique model for Tauren Youngblood so I gave him one. Could be also used as basic Tauren infantry I basically removed the totem, the feathers, his septum ring, shrunk his horns, and added Centaur Drudge axe, Tauren Totem...
www.hiveworkshop.com
Please use the yellow Edit button at the bottom of your posts and add text there instead of writing one post after another of yours unless it's an important update.
Site Rules These are the site rules. They are to be followed at all times. Any violations of these rules may lead to disciplinary actions, such as warnings, negative reputation, infractions or ultimately bans. Abide to the rules and you will have a peaceful stay on our site, break them and you...
www.hiveworkshop.com