Dismiss Notice
Hive 3 Remoosed BETA - NOW LIVE. Go check it out at BETA Hive Workshop! Post your feedback in this new forum BETA Feedback.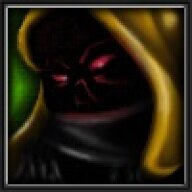 Kam —
Community Development Manager
Beyond the Throne, from Balmora
Staff Member
Kam was last seen:

Feb 28, 2021 at 8:50 PM
Loading...

Loading...

About

Location:

Current Project:

Beyond the Throne is an attempt to merge the best parts of Warcraft II and III into a dynamic melee map that focuses on racial asymmetry.

WarCraft 3 Account:

Kam_Ghostseer

WarCraft 3 Realm:

US West

Favourite Race:

Orc

Favorite Organization/Clan:

Warsong

Staff Position:

Community Development Manager

I like editing and creating maps. I've done so in Marathon, Morrowind, Warcraft II, Age of Empires II, Warcraft III, Forge in Halo 3, and Sword of the Stars.

As a child, WC3 modding was a godsend. With little money to spend on games, it provided you with a practically limitless flow of free content. This within a community that would otherwise be scattered over dozens of games, but was centralised here. Although not all maps were that great, they were still better than most of the f2p shovelware you see these days.
- Zeuter

All my opinions are mine and mine alone.

Discord: Arcitct#4262

Interact

Signature

Loading...

Loading...

Loading...