Hello, just tested the map, here's my feedback.
Pro(s):
- Awesome work with the map size, and large map boundaries
- Nice choice of custom models
- A fair amount of custom items
- Good work with the check points
- Bossfights are not that good but not bad
- You can upgrade your hero's damage which is nice
- Too many shops
- Nice commands
Con(s):
- Too many swearing and foul language
- You're using Blizzard's standard spells with little or no modification to them at all.
- You didn't import the DISBTN of some icons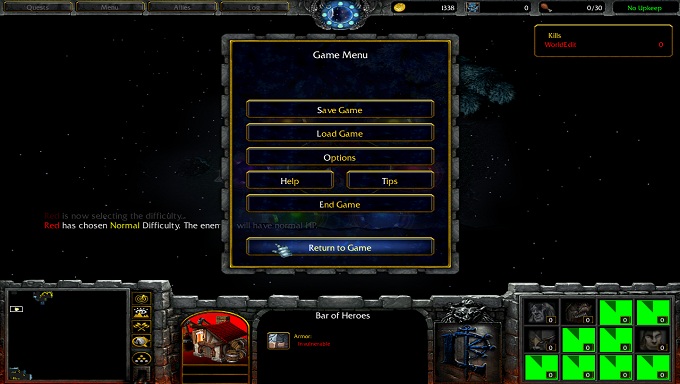 - You didn't import the portrait of some models
-Opening cinematic cannot be skipped

- Medivh and the main base can be killed

- Terrain is ugly and is flat

- Some bossfights are just plain melee, they've no spells or scripts


Overall, I'm rating this map

3/5

vote for

Awaiting Update

, will gladly change my review when you've made the necessary updates.. You can also tell me if you're dissatisfied with my comment/rating and I'll delete both my comment/rating from your map's page since it belongs to you in the first place.

You can always tell me if you want me to review/test a BETA Map you've developed and I'll gladly do it.