Greetings. I am new to Hive Workshop. And I want to warn you that your job: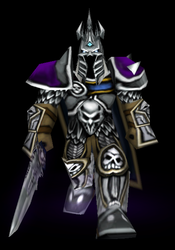 "Let them come, Frostmourne hungers!" - King Arthas Credit to Kwaliti for the helm of domination. Changes -Reworked every animation -Reworked mesh a bit -Removed unnecessary bones -Compressed skin -Changed Dissipate animation (Temporary, until I learn how to animate the undead dissipate)...
www.hiveworkshop.com
Was partially used by me for this model: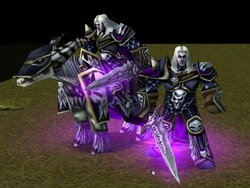 I think that the models of Arthas and the death knight for melee are very similar and I decided to show everyone my vision of the fallen prince. P.S: Arthas' spell animations and main texture are entirely @HerrDave My goal was to create an interesting variation on Arthas' model.
www.hiveworkshop.com
You are listed as the author and the description indicates that my model borrowed something from your work.
If anything, I'm sorry, I will be glad if you approve of what I have done