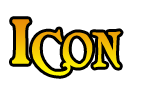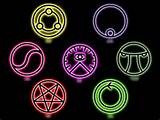 Seven Deadly Sins
Contestants are required to draw four out of seven deadly sins (gluttony, lust, wrath, greed, pride, sloth and envy) - and you can draw them either in the form of abilities, or items. You can draw more than four icons and represent all seven of them, but your overall score will not increase. Note that whichever option you go for, the icons must represent the selected sin in an interesting and creative enough ways.


No submission may violate any of the site rules, and all icons must abide standard icon submission rules.

Active and disabled versions of all icons are required.

The icons must be made specifically for the contest.

No previous works

are allowed.

Works in progress (WIPs) of the icons are both encouraged and required as they keep the contest active and prove it's your work.

The icons must be uploaded to the section with a note saying it participates in this contest. (.blp files only!)

Judges may not participate in the contest. Host can participate, but in that case, judging will be sent to a different person.

It is

strongly

advised that you keep your original large image files to prove your authenticity if the need arise to do so.

All submissions must follow the current theme.

First Place: 45 reputation points and your entry on the award icon

Second Place: 30 reputation points and an award icon

Third Place: 15 reputation points and an award icon

Each judge will receive 5 reputation points.

| | | |
| --- | --- | --- |
| Blizzard Feeling | Icons should be executed in such a manner that they can be implemented in a Warcraft map, compliment other Blizzard icons and replace the existing ones. | 10% |
| Theme | Your icons should represent the aspects of your chosen theme. Variety between your icons is an important condition. | 20% |
| Creativity | The icons' originality and uniqueness are vitally important. | 35% |
| Technical Note | The quality of the icons is the most important thing (throwing a lot of elements in a 64x64 image will usually look crowded) | 35% |
75 % of the winner shall be determined by the contest's appointed judge(s).
25 % of the winner shall be determined by the results of a public poll

The contest shall begin on 6th of June, 2016 and conclude on

26th of July, 2016

, GMT
Contest's Moderator
:
Apheraz Lucent
Last edited by a moderator: