Awaken what lies in the heart of your swarm. The

17th Techtree Contest

has arrived!

Dismiss Notice

The Hive Workshop is launching its first HD modelling contest.

How HD should it be?

Dismiss Notice

Check out the

Staff Job Openings

thread.

Dismiss Notice
Dismiss Notice
Hive 3 Remoosed BETA - NOW LIVE. Go check it out at BETA Hive Workshop! Post your feedback in this new forum BETA Feedback.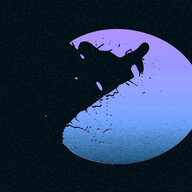 Gender:

Male

Birthday:

Dec 15, 2001

(Age: 19)

Location:

Occupation:

Student
AditTechno
Yes., Male, 19, from Indonesia
Happy. Feb 15, 2020
AditTechno was last seen:

Jan 16, 2021
Loading...

Loading...

About

Gender:

Male

Birthday:

Dec 15, 2001 (Age: 19)

Location:

Occupation:

Student

Current Project:

Azeroth Defenders (Campaign)
A Volunteer's Conquest (Campaign)

Favourite Race:

Human

Favorite Organization/Clan:

Bronzebeard

StarCraft II Account:

AditT (Off)

Steam:

adittechno76

Hello, I'm AditTechno.

I'm currently a Senior High School student in Indonesia, looking forward to achieve Master's Degree and become an English teacher.

- WarCraft III Modding (Mostly triggering) background
I've been playing since 2008.
I personally love modding in WarCraft III, it's simply fun. I entered the modding world in 2012 (I was 5th grade). Back in the day, I look into other people's maps and read the triggers inside it. That's how I began. I make simple campaigns that are too simple, well at least I know how to set up a campaign back in the day. Honestly, Azeroth Defenders is my third campaign. My first one is a campaign w/o cinematics and game cache and all stuff. The missions are simple, but the terrains are mine. 6 chapters in total. I keep reading more campaigns, and I made my second campaign. It is now filled with cinematics. Has 7 chapters including an Interlude and an Epilogue. I keep reading campaigns. Then, I made my third, 90% finished campaign, Azeroth Defenders. The systems are more complicated, and it's the first one to use game cache, but it got screwed up. I plan to start fresh with a new one, focusing more on RP elements so the player can explore freely around my terrain. Yes, this is the second time that I use my own terrains. It seems that I've been quite familiar with making terrains.
I've decided to put my game caches as the last aspect. I'll only make the main character a unit so it will be easier to handle. The cache will only store booleans, integers, and reals.

- Other games
I'm already a gamer since 2 years old. I was playing 90s games back then, like Jazz Jackrabbit 2, Road Rash, and Virtua Cop. I'm currently playing Geometry Dash (since 2014) and Trine, 1 and 2.

- Other hobbies
I'm currently a music producer. I love parkour but in Indonesia it's just hard to build flow. I always like to read Social Science stuffs, like Sociology, Psychology, Anthropology, and Philosophy.

Interact

Content:

Discord:

AditT#3040

Battle.Net:

AditT#1311

Battle.Net Region:

Americas

Facebook:

Adittechnoofficial

Loading...

Loading...

Loading...

Loading...