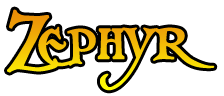 Illusion
Contestants must create a spell that has the conjuration of illusions incorporated, with the ultimate aim of tricking enemies. The illusion is free to be defined by the contestant.

• No submission may violate any of the site rules.

• If a submission does not follow the spell submission rules, the creator will be disqualified.

• Your submission must be posted before the deadline. The post containing your final submission must also contain the following:

- An in game screenshot showing your submission in action.

- The file in the appropriate format.

• Your submission may not be started/made before the official launch of the contest.

• The spell can be of any type, active/passive/toggle/single target/area of effect (and any of the previous combined).

• Judges may not participate.

• Teamwork is not allowed; however, finding testers to help you with your submission is not considered teamwork.

• Imports may be used in the map, however they

must all be credited

.

• Either GUI or JASS may be used to create your spell; you will not be penalized if you use GUI over JASS.

• Convenience over effort won't be an excuse to make use of third party programs (exception: Jass New Gen Pack). GUI actions that do not exist in the vanilla editor's database may lead to

disqualification

. WEU (World Editor Unlimited) and UMSWE fall into this category.
• All spells must have documentation, concerning the use of each variable and/or actions (if needed). This will ensure readability and easier configuration for testing purposes.
• You can use any enhancing system (xe, IsDestructableTree, Damage detection systems, etc.), as long as the judge(s) and/or host give(s) consent to its usage.

First Place: 40 reputation points and a special award icon

Second Place: 25 reputation points


Third Place: 10 reputation points

Appointed judges must be experienced in the coding area and/or
should at least have 1 spell or system approved in the Spells section
.

| | | |
| --- | --- | --- |
| Concept | How creative and unique the spell is? | /10 |
| Coding | Is the spell bug free, leakless? Does it support multiple instances? | /20 |
| Visuals | How does the spell look? Is it too overloaded with special effects? How explanatory is the tooltip of the spell's functionality? | /10 |
Final Score/40
• 70% of the winner shall be determined by the contest's appointed judge(s).
• 30% of the winner shall be determined by the results of a public poll.

All
submissions must be complete and submitted within
4 (four)
weeks, after the launch of the contest, which begins on
September 18th, 2011
and concludes on
October 18th, 11:59 PM, 2011
UTC
.
•
http://www.hiveworkshop.com/forums/2023186-post92.html
(scorpion182)
•
http://www.hiveworkshop.com/forums/2013923-post50.html
(-Derp-)
•
http://www.hiveworkshop.com/forums/2026002-post104.html
(mckill2009)
•
http://www.hiveworkshop.com/forums/2016153-post70.html
(drkninja)
•
http://www.hiveworkshop.com/forums/2016741-post74.html
(watermelon_1234)
•
http://www.hiveworkshop.com/forums/2029453-post114.html
(wolfman)
•
http://www.hiveworkshop.com/forums/2028402-post107.html
(Creed Angelus)
Last edited: