Joined

Jun 23, 2007
Messages

4,027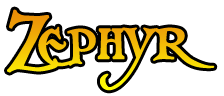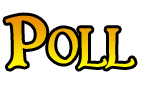 Contest Theme: Nature


Contestants created a spell which fits the theme of nature, meaning the nature element was incorporated into their spell somehow and it must be fairly obvious. An example of a blizzard made nature spell would be "Force of Nature", where it turns surrounding trees into treant summons.
Hey look, it took me less than a week to get the poll up!

Each user can only vote once in the poll.
You cannot vote for yourself. If a voter has the same IP as the author then the vote will not be counted and it may result in the disqualification of the entry.
You cannot create multiple accounts to vote for an entry in the poll. If a voter has been found to be using multiple accounts none of the voters votes will count in the final result.
You cannot bribe users for votes. Contestants who break this rule will be disqualified and given negative reputation.

First Place: 40 reputation points and a special award icon

Second Place: 30 reputation points

Third Place: 10 reputation points



| | | |
| --- | --- | --- |
| Coding | Is the code leakless, organized, MUI, multi-level supporting? | 30/100 |
| The Big Idea | Is the spell balanced, unique, and useful in game-play? | 30/100 |
| Visuals | Do the visual effects match the spell? Do the effects provide unnecessary clutter (too many), or are the not enough? Do the visual contribute in a positive manner? | 15/100 |
| Presentation and Polish | Is the spell bugless; does it work? Is the tooltip well-written, and is a fitting icon chosen? Does the spell fit into WC3? | 15/100 |
| Legal | Does the spell follow all contest rules? | 10/100 |
70 %
of the winner shall be determined by the contest's appointed judge(s).
30 %
of the winner shall be determined by the results of a public poll.​

Inviting your friends to vote for you, bribing random members with rep and otherwise cheating with the VB poll system will get you DISQUALIFIED, BANNED from future contests, -REPPED, and possibly INFRACTED. So don't do it!

This includes, but is not limited to, sending PMs out to various users, getting other people to send those PMs, advertising this contest on other sites with the intention to gain more votes (whether it is explicitly stated or not), and so on. If you are suspected of cheating, the staff will notify you and interrogate you (hopefully) over PMs. <3​
Last edited by a moderator: