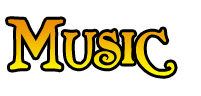 Apocalyptic
Create a music piece which will express the destruction the apocalypse has caused, how empty a person can feel, left alone, lost many friends and family members etc. The only thing to do is to survive. Your piece can also depict an apocalyptic world where no survivors exist.


No submission may violate any of the site rules.
If a submission does not follow the Rules of the contest the creator will be disqualified.
All submissions must follow the current theme. If any musical piece does not fit, a moderator will tell you as soon as possible as to avoid confusion.
Your submission must be posted before the deadline. Your post must include the music in an accepted file Format (MP3, OGG, or MIDI) and an accompanying explanation of the song (i.e. explain how it fits into the theme).
Your submission may not be started/made before the official launch of the contest.
Judges may not participate.
Your final submission must be finished and logically conclude and start.
Teamwork is not allowed.
You may not include long periods of silence in your song - rests are allowed but using 30 seconds of continuous silence simply to fill up space is not allowed.
Your song must include at least 2 parts(You basically can't have an entire song containing only a single instrument soloing)
You must post at least 1 WiP before the deadline so your final work can be verified as your own.
Minimum length is 1 minute, there is no maximum length (please keep it reasonable, 20 minute entries may create the necessity for a maximum length).
Any method of music production is allowed, including using Sequencers, Virtual Instruments, Sound Samples (granted you provide the source of the original sound sample) and standard recording.
Contestants may use any program to create their music. Essentially, the only part that is judged or limited is the final product.
No former works can be submitted, the piece must be new and created to fit the theme.
All entries must be accompanied by an explanation of how the song fits into the theme.
Vocals can be used, though the part being judged is the overall sound. Essentially the Vocals are being treated as if they were instruments. Since this is a music contest, the sound is the product being judged, not the lyrics.
Though Sampling is allowed, it must be within reason:
If you use an instrument sound sample for a Sampling VSI (basically if you just use the sound for the instrument, and make it play your music) you must provide the source of the sound, be it a website or an individual.
SAMPLING COPYRIGHTED MATERIAL WITHOUT THE CONSENT OF THE OWNER IS ILLEGAL, AND WILL NOT BE TOLERATED.
You may use Royalty free sound samples - but you must provide the source of the sample.
The final song must be at least 75% of your writing - In essence, you can use a royalty free drum loop (or other form of sampled material) in your song, but if you chose to you must create enough of the other material or use in such a way that it can be said that YOU wrote 75% of the song. Samples of instruments simply to be used for a sequencer (like building a drum line out of specific drums or using a pitch altering sampler to make a melody out of a sound sample from an instrument) are exempt from the 75% rule.

First Place: 40 reputation points an award icon

Second Place: 25 reputation points and an award icon

Third Place: 15 reputation points and an award icon
5 reputation points for each contestant


| | | |
| --- | --- | --- |
| Theme | How well does it demonstrate the feeling of the theme | /15 |
| Creativity/Originality | How original is the piece? How creative are you with the theme/instruments/etc. | /10 |
| Dynamic/Tonation | Basically, how well does it flow? Are accents used to good effect? Do overall levels make sense? etc. | /10 |
| Composition | How well is it composed? Do the key changes make sense? | /15 |
75 % of the winner shall be determined by the contest's appointed judge(s).
25 % of the winner shall be determined by the results of a public poll.

The contest shall begin on 24th January, 2017 and conclude on

7th March, 2017

, GMT
Here are some free to use resources that can get you started:
Audacity: Free Audio recording program - though you have to start a new track every time you record (cut and paste across tracks to deal with this), this handy audio program has nearly no latency (non-noticeable) and is a great start for people recording actual instruments.
ModPlug Tracker: A tracker composing program. Pretty easy to use and powerful. Doesn't come with very many instruments although more are easy to get.
NoteWorthy Composer: Another composing program that relies heavily on sheet music.
FL Studio (formerly known as Fruity Loops): Another powerful composer. Has a bit of a steep learning curve and also is not free but there is a trial version you can use.
Switch Audio Converter: Free audio file changing program - can convert to less commenly used audio file types like RAW's and Orggis Vorbis along with the big ones like MP3's (Can convert iTunes locked format too).
Psycle: A free sequencer type program - similar to Mod Plug. Has a bit of a learning curve, though it's pretty powerful when used correctly.
Mp3 Direct Cut: Simplistic audio editing program that allows you to edit Mp3 directly, from their original file (don't forget to back up the original).
Krystal Audio Engine: Similar to Audacity, though this program is tooled more towards people editing or mixing music - recording can generate some terrible latency. (Essentially its more powerful then Audacity, but much more difficult to record a sound directly to it)
Hammerhead Rythm Station: A free drum machine that has built in sounds geared towards Electronica and Dance music. Also supports importing your own drum sounds via userbanks (some userbanks are provided on the site) and the entire sound library can be edited if you get more advanced with it - Drum parts can be exported as wav's and then used in your music. You will want to use Switch Audio engine if you plan on importing your own sounds as it only supports the RAW format.
Guitar Pro 5 - A popular Tab program that is capable of producing MIDI works. When used with the RSE plugins it can produce some realistic guitar/bass/drum parts. There is a trial version that allows for 15 days free - RSE can't be used in the trial version
Acoustica Beatcraft a drum machine that works similarly to Hammerhead but with more power (like the ability to use triplets). The free trial can be downloaded multiple times
FamiTracker: Sequencer for producing old school Nes/Famicon music. Music made from this can be played on an actual NES or Famicon (if you happen to know how to transfer such works to a game cartridge)
Suggest some more!
Another one could be Tux Guitar which is a MIDI based program like Guitar Pro with a much more simpler interface: .:: TuxGuitar ::. Open Source Tablature Editor :: TuxGuitar
Additionally, this page can help some new composers to create better music if they don't have any good workstation to work on:
http://routenote.com/blog/the-10-best-free-daws-available/
Extra two here as well:
SAVIHost – Standalone VST host for Windows
Ohm Studio
- this might be paid by now.
Assigned Staff: Heinvers
Last edited by a moderator: