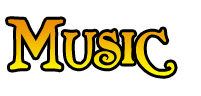 Schizophrenia
Create a piece of music that reflects a schizophrenic mind.
Wikipedia said:

Schizophrenia (pronounced /ˌskɪtsɵˈfrɛniə/ or /ˌskɪtsɵˈfriːniə/) is a mental disorder characterized by a disintegration of thought processes and of emotional responsiveness. It most commonly manifests as auditory hallucinations, paranoid or bizarre delusions, or disorganized speech and thinking, and it is accompanied by significant social or occupational dysfunction. The onset of symptoms typically occurs in young adulthood, with a global lifetime prevalence of about 0.3–0.7%. Diagnosis is based on observed behavior and the patient's reported experiences.

No submission may violate any of the site rules. Otherwise, the creator can and shall be disqualified.
All submissions must follow the given theme. If it does not, a judge or moderator shall inform you as soon as possible to avoid confusion.
Accepted file formats are MP3, OGG and MIDI.
Your submission must be posted before the deadline. Your post must include the music in an accepted file format and an accompanying explanation of the song (i.e. explain how it fits into the theme).
Your submission may not be started/made before the official launch of the contest. This also means you are not allowed to rework older pieces for submission. Everything must be 100% specifically made for this contest.
Judges may not participate.
Your final submission must be finished and logically conclude and start.
Teamwork is not allowed. Ever.
Your song must include at least 2 parts, meaning that you basically can't have an entire song containing only a single instrument soloing.
You must post at least 1 WiP before the deadline so your final work can be verified as your own. WiPs may come in the form of the unfinished piece, or in case you're using a program to make your song, a screenshot of said program while you're working on the song with the title and author of the song clearly visible.
Minimum length is 2 minutes. There is no maximum length, but keep it reasonable, as 15 minute entries may cause a maximum length to be enforced.
Any method of music production is allowed, including using Sequencers, Virtual Instruments and standard recording.
Contestants may use any program, except those that rely solely on sampling (such as eJay), to create their music. Essentially, the only part that is judged or limited is the final product.
All entries must be accompanied by an explanation of how the song fits into the theme, but try not to write a whole novel about it.
Vocals can be used, though the part being judged is the overall sound. Lyrical content is not judged.
Sampling is allowed, but restricted as such:

If you use an instrument sound sample for a Sampling VSI (meaning that you just use the sound of the instrument, and not a premade loop, and make it play your music) you must provide the source of the sound, be it a website or an individual.
SAMPLING COPYRIGHTED MATERIAL WITHOUT THE CONSENT OF THE OWNER IS ILLEGAL, AND WILL NOT BE TOLERATED. EVER.
You may use Royalty free sound samples - but you must provide the source of the sample.
The final song must be at least 75% of your writing - In essence, you can use a royalty free drum loop (or other form of sampled material) in your song, but if you chose to, you must create enough of the other material or use in such a way that it can be said that YOU wrote 75% of the song. Samples of instruments simply to be used for a sequencer (like building a drum line out of specific drums or using a pitch altering sampler to make a melody out of a sound sample from an instrument) are exempt from the 75% rule.
Again, using programs solely based on sampling, such as eJay, is strictly forbidden.

First Place

- 40 reputation points, a winner award icon AND a custom chat icon, courtesy of The World Is Flat

Second Place

- 25 reputation points and a runner-up award icon

Third Place

- 15 reputation points


| | | |
| --- | --- | --- |
| Theme | How well does your piece emulate the theme? Does it make you think "schizophrenia" or just "mildly insane"? | /15 |
| Creativity/Originality | How original is the piece? How creative are you with the theme or instruments? | /10 |
| Dynamic/Tonation | Basically, how well does it flow? Are accents used to good effect? Do overall levels make sense? | /10 |
| Composition | How well is it composed? Do key changes make sense? | /15 |
The final result shall be decided 25% by a public poll and 75% by judging.
Final Score
=
(Judge's Score)
*0.75 +
(votes/(total votes))
*25 =
(score)
/100

All submissions must be complete and submitted 5 weeks after the contest is started.
The contest shall begin on
20 February 2011
and conclude on
27 March 2011, 11:59 GMT
.
The deadline shall be extended by ONE week if the majority of the participants agree. 5 weeks is pretty reasonable though, so try to finish in time please.

I shall post the participants here as they join.
Congratulations to the ones that finished their pieces in time! For those that didn't, I wish you the best of luck in Music Contest #4!
If you need a music program to get you started, a list of free/nearly free programs were included in the Music Contest #1 thread which can be found here:
Resources are at the bottom of the first post
Also, contrary to popular belief, schizophrenia does NOT automatically imply a dual personality. That's called Dissociative identity disorder and it's all wrong.
Last edited: