Joined

May 6, 2009
Messages

5,393
15th September 2020
Ladies and gentlemen,
today we will take another closer look at one of the Imperial Regiments. You know & love them since
the Second Orc Book but do you REALLY know them? No, because I have not really given them
the treatment they deserve! Until now!
Today I give you the second entry of the Imperial Regiments - the Bull Regiment!
Why I am doing this? Am I just giving you some lore for an AI faction? Will they have a bigger
role to play in the True Story - or in the future after that? Who knows!

The Bull Regiment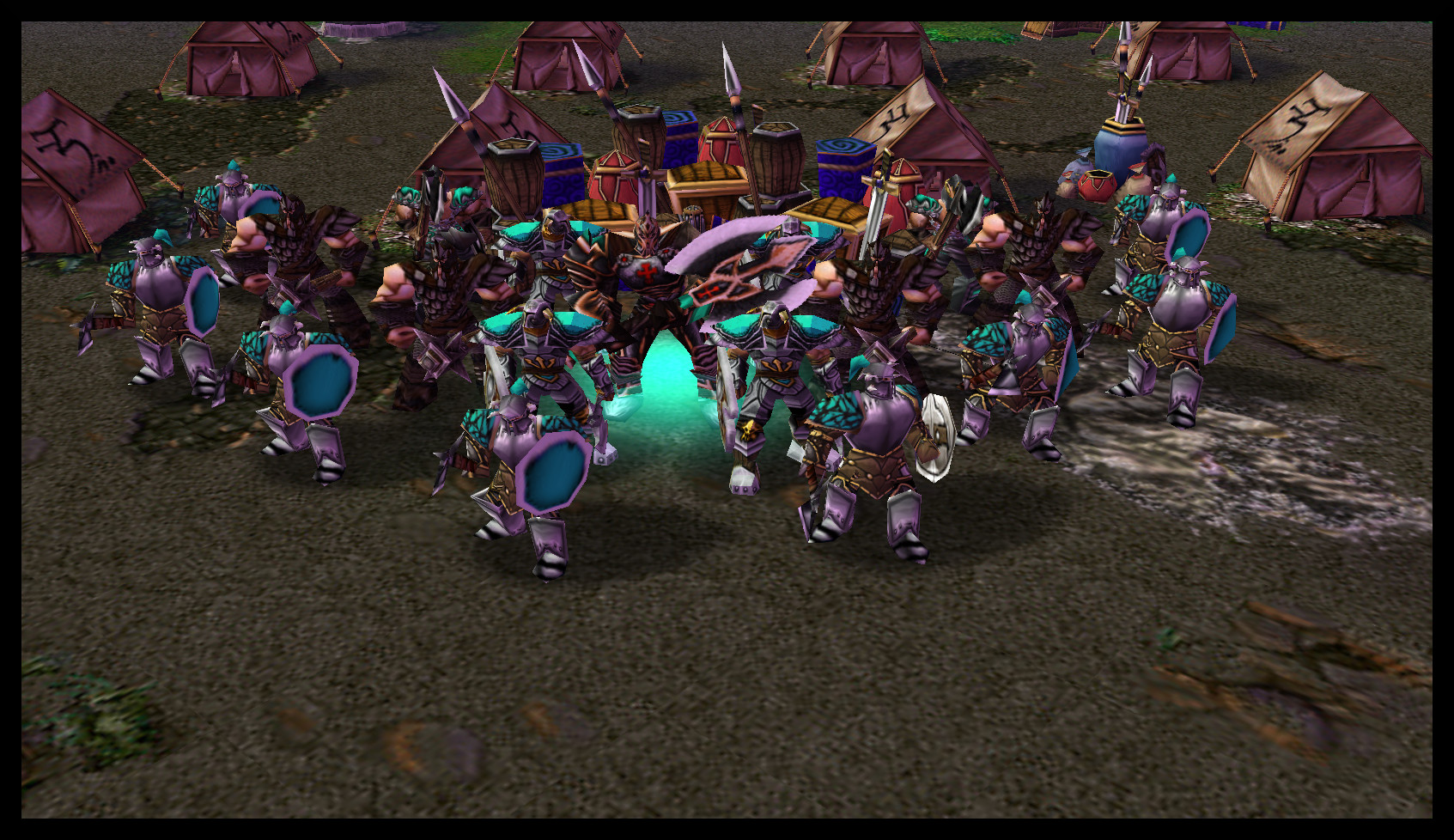 "Provoke the Bull at your own peril."
The Bull Regiment is one of those curious relics that should have been retired long ago but still retains service.
Despite fielding soldiers wearing modern plate armor, the Bull Regiment is still also making use of rather ancient armor
and weapons that would be more at home in museums and ancient arenas. Still, the Bull Regiment continues to use both
with surprising efficiency. Then again, one should never underestimate a soldier at the peak of human ability.
The soldiers of the Bull Regiment has proven time and again that their brute force alone is more than enough to further
the goals of the Empire - though who would openly speak out against someone strong enough to crush a skull with bare hands?
Unlike the Wolf Regiment with its werewolves, the Dragon Regiment with its beasts, the Falcon Regiment with its tamed
animals or the Phoenix Regiment with its summoned creatures, the Bull Regiment relies solely on pure human force alone.
While some believe that they use spells or magic potions to increase their strength beyond what a human is normally capable
of, the soldiers of the Bull Regiment speak only of hard, daily training and workouts. It matters little where their strength comes
from, the brute force of this regiment cannot be denied.
It is said that when the Bull Regiment was first deployed to deal with rebelling lords within the Empire, who first laughed at the
sight of such barbaric-looking warriors but as soon as they had started killing rebel soldiers with a brutality that made being captured
and tortured alive look like a relief in comparison, they stopped laughing. It should be mentioned that the Bull Regiment treated
its prisoners hardly any better than any enemies they met on the open field. The Bull Regiment was not about taking captives, it was
about being unleashed to destroy anything that stood in its way, leaving nothing behind to be rebuilt.
While many of them still wear their traditional armors, the best among them wear an armor so heavy that regular soldiers would not
be able to wear it. Even if an enemy was able to resist the first wave of lightly armored, savage warriors, the second wave consisting
of the heavily-armored elite of the Bull Regiment would be their doom.
The current leader of the Bull Regiment, the veteran General Dorbric, is said to be as strong as ten men, his axe having cut large
Demons in half with but a single strike. Like his warriors, he prefers to charge right into trouble and break through anything in his
way, leaving the more complex strategies to other regiments and generals. Still, labelling him as little more than a simple-minded
buffoon would be a grave mistake. One should not give the Bull a reason to start a stampede while standing in front of him.