Art & Graphics Design Moderator
Joined

May 26, 2008
Messages

4,431
Every October, artists all over the world take on the InkTober drawing challenge by doing one ink drawing a day the entire month.
I created InkTober in 2009 as a challenge to improve my inking skills and develop positive drawing habits. It has since grown into a worldwide endeavor with thousands of artists taking on the challenge every year.
Anyone can do InkTober, just pick up a pen and start drawing.
(description from the author)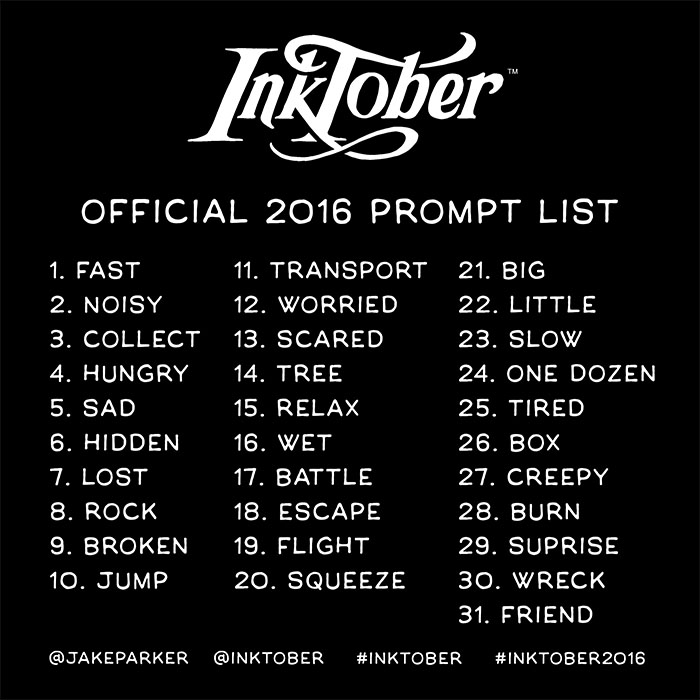 Inktober rules:
1) Make a drawing in ink (you can do a pencil under-drawing if you want).



2) Post it online

3) Hashtag it with #inktober and #inktober2016

4) Repeat

Note: you can do it daily, or go the half-marathon route and post every other day, or just do the 5K and post once a week. What ever you decide, just be consistent with it. INKtober is about growing and improving and forming positive habits, so the more you're consistent the better.
That's it! Now go make something beautiful.
I invite everyone to jump in the inktober wagon and post their daily ink art on this thread
Once over I'll do a showcase of the best artworks and post it on facebook and twitter! Let's be awesome folks!