Dismiss Notice
Hive 3 Remoosed BETA - NOW LIVE. Go check it out at BETA Hive Workshop! Post your feedback in this new forum BETA Feedback.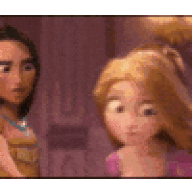 Birthday:

Apr 19, 1998

(Age: 22)
Idaero Ace
Disney Princesses 4ever!!, 22
Wanted to learn JASS/vJASS again, but then all of spell examples are complicated high level things Sep 11, 2020
Idaero Ace was last seen:

Feb 14, 2021
Loading...

Loading...

About

Birthday:

Apr 19, 1998 (Age: 22)

(outdated)
Noob guy who really love draw with pencil, currently learn to use colored pencil. Once learned some basic color with PaintToolSAI. Also, like to making models with 3dsMax, though still learn to make it more Warcrafty.

Joined to Hive on around 2010, had made 3 failed noob maps and 0 success. Currently making a hero defense map but have no idea how to make it epic.

Having dream to become an animator, but firstly before that, take Architect study and after finish that, have a dream to study on America (epic dream lol)

Not really enjoy anime but quite like it. Began to draw manga when saw a friend made epic awesome cute anime girl. Then watched Mark Crilley youtube channels to learn to draw properly.

Liked anime so far: One Piece, Naruto, Maid sama, Devil May Cry, .....

Really love to read manga, especially school romance.

Have really big dream to make games, even had make many scenario since 8. Currently have 1 epic scenario, has been made for more than 2 years. Had already mad the main background story for most main characters. Planning to port it to Warcraft as next project after get to university and learned JASS.

..... soon will be edited....
already 2 year but I havent edit it yet -__-
Drawing, Animating, Modelling

Interact

Signature

Loading...

Loading...

Loading...