Gods and Empires- CITY building/RTS*UPDATED regularly*
Gods and Empires

DO YOU BELIEVE IN GODS?

Build, Expand, Conquer, Dominate

MAP TYPE

:RTS-melee/City building




FEATURES
A. DYNAMIC WEATHER AND DISASTER SYSTEM
-Weather and disasters affects units and structures throughout the map adding depth to strategy and overall gameplay.
Weather types:Rainy, Snowy, Windy.
Disasters:Earthquake,Tsunami, Volcanic Eruption, Lightning Storm, Blizzard/Avalanche, Drought, Plague, Fire, Typhoon, Tornado, Meteor Strike.



B. MAP REGIONS


-At the beginning of the game it is your choice where on the map you would establish your empire. Different lands gives different kinds of benefits(resources, natural defense against disasters, unique flora and faunas, unique neutral buildings that can be acquired etc.). The map is divided into certain regions much like the way Earth is divided(polar, equatorial etc..).Each region yields different patterns of weather and disasters.



C. LIVING/BREATHING CITIES


-Watch as your city grow. Citizens roam and everything you build affects how they act and how your city will turn out to be.



D. CITIZENS ARE YOUR MOST PRECIOUS RESOURCES.


-In Gods and Empires, Citizens play a vital role in the success or failure of your expanding city. Military units are not directly trained from your Military buildings. Instead, it is the Citizens who are trained to be conscripted to your chosen military unit types which is researched on your Military buildings.
-Citizens also provide gold which is periodically given depending on the number of houses you have. Citizens are categorized into 3 types: male, female and child. Male citizens can be conscripted to military units, repair structures and can attack, female citizens on the other hand can learn the ability heal but cannot attack. The Children cannot attack but overtime changes to a male villager.
-Whenever a house is built, random number of citizens(of different types) are created, after which a child will be created every x seconds. Units does not cost food(except unique units), buildings do.
-Although bigger population means bigger income, having too much proves to be costly because of maintenance costs. Every x seconds, you pay an amount equal to the total number of units you have on the map(structures and units). To solve this you can at any time turn on/off Population control button at your Capital(Town Hall) to manage your Population growth.



E. MULTI-CAMERA VIEW.


-View the game in different perspectives whenever you select a unit type.


a.Construction View(for Builder type units)-

high elevation camera that allows you to easily plan the layout of your city.


b.Structure View

-

locks your view to the structure you selected. Close up view.


c.3rd Person View(for Hero/ king)-

gives you close up view of your city on a 3rd person perspective, the camera follows you wherever you go.


d.Tactical view-

extreme zoom out view, allows you to see the map from a top down view letting players have a tactical view of the battlefield.


* Pressing the Esc key resets your view to default camera view.



F. GODS.


Choose a God for your city and take control of the fate of your people.


-At the start of the game you will be given options to choose which God you want your empire to be governed with. Your choice of deity will determine the alignment, research tree, unique units and God Powers you'll have.



G. GOD POWERS


-Different Gods posess different God Powers, ranging from spells that affects the income of your buildings to spells that does damage to an area or even stop time and spells that changes the terrain or weather on a certain region. Using God Powers requires a certain amount of FAITH POINTS, which is generated either by assigning citizens to pray or by offering them at altars or by completing certain Quests.



H. GAME MODES.




a.DOMINATE-

Destoy all your enemies, the last player standing wins.


b.KILL THE TITANS-

The first player to kill 1 out of the 6 Titans located at different locations across the map wins.


c.PROTECT THE KING-

Each player is given a king, when your king dies you lose the game.


d.WONDER OF THE WORLD-

The first player to build a Wonder and is able to protect it for a certain amount of time wins.


----------------------------------------------------------------------------------------------------------------------------------------------------





ANNOUNCEMENT




Announcement•Announcement•Announcement•Announcement•Announcement•

As mentioned before, an alpha version of the map will be available for testing by the first week or so of next year. The said version would only contain certain features like the economy & citizen needs systems and also the basic military conscription. Units that would be present on this version would most probably be the basic units for tier 1.This alpha version aims to familiarize players with the concepts and the how tos of the city building aspect of the game.

The following is the list of the things that we aim to determine for this test:

•Are the current systems efficient,do they work as they should be?

•What is the maximum number of units every player could have that is somewhat manageable lag-wise?

•Bugs,bugs bugs..

•Which part of the system could use some improvements or revisions if needed?

•Which aspect of the map people find amusing,entertaining..?

•Is the map worth finishing?Is it enjoyable?

•Does the current terrain suits the gameplay?

•etc..

So till then,got to get back to work..See yah




Unit List




FACTION 1: IMPERO MACCHINA




Here's a rundown/basic descriptions of the subfaction related units..

SUB-FACTION 1:

•Strong vs. buildings, high armor

Alignment building-Steam Fortress

Steam Factory

-has upgrade steam pack(no pun intended)that enables steam powered units to have a boost in movement speed and attack speed for a certain amount of time.

Ground units

•Hydraulic marksman

-short ranged attacker maybe about 450.

•Piston Mech

-basic melee unit;small chance to stun enemy units.

•Steam Golem

-stronger melee unit;increased chance to stun enemy units.

•Leviathan

- big badass melee unit;high chance to stun enemy units.

•Steam Tank

-basic tank..range of about 600.

•Turtle Tank

-specialized tank unit.650 range.Has the ability to shoot enemy units from all directions.

•Destroyer tank

-high armored tank unit but slower than the common steam tank.attacks ignore armor..

Air Units

•Zeppelin Transport

-common transport airship.

•Airship Gunner

-ranged attack of 650.attacks both land and air units.

•Airship Blaster

-improved airship gunner.attack range 700.attacks do minor splash damage on both air and land units.

•Floating Steam Stronghold-

a floating fortress armed with cannons.slow moving but high hitpoints.

Naval Units

I'm yet to make a list of all subfaction's naval units..




UNIQUE UNIT

•TITAN TANK-

very big tank,high armor,high hp,slow moving,attacks do splash damage..

Special ability:Siege mode(like stracraft's siege tank),Titan Cannon(similar to battlecruiser's Yamato GUN)>casting time is around 3-5 seconds;shoots enemies in a straight line.(or should I say obliterate?)

SUB-FACTION 2

•increased hp regen,fast production of units.

Alignment building-Clock work Citadel

Clockwork Tower

-has pocket factory skill,automatically summons mini clockwork men..

Ground units

•Clockwork Man-

has the ability to repair mechanical units including itself.

•Clockwork Automaton-

whenever hp reaches 50% it splits into 2, each one deals full damage but hp is 25% of its maximum.

•Clockwork Goliath-

whenever it dies a scrap pile would be created in its place and after a few seconds it would reconstruct itself,destroying the scrap pile would prevent the reconstruction..

•Tic Tank-

typical steam tank but has the ability to self destruct damaging both friendly and enemy units within its range.

•Clockwork Spider-

melee mechanical spiders that could burrow themselves and self detonate when triggered.

•Spider Artillery Tank(SAT)-

long range artillery type units(900-1000 range); has the ability to slam enemy units in close range damaging and stunning them for a few seconds.

Air units

•Gyrocopter-

typical wc3 gyro copter,shoots fast moves fast..

•Clockwork Carrier-

similar to SC protoss carrier..could summon mini gyro interceptors to attack enemy units both on land and ground.

•Airship Gunner

•Zeppelin Transport

Unique unit

•CLOCKWORK COLOSSUS-

colossal clockwork man;high hp & hp regen aura..

Special ability:Slams the ground dealing AOE damage and stunning units,summons clockwork men that damages units they hit.(modified Stampede spell)

SUB-FACTION 3

•Excellent long range attacks and defense.

Alignment Building-

Alchemy Academy

Ballistic Bastion-

also acts as guard tower,attacks land and air units as well;upgrades for different kinds of ammunitions are available here.

Ground units

•Hand gunner-

basic ranged unit.wields pistol,attacks fast but low damage.

•Rifleman-

range attack of 700.normal attack speed,attacks has chance to mini stun target.

•Mounted Rifleman-

fast movement speed.range 700,attacks has chance to mini stun target.

•Sniper-

attacks has a small chance to instantly kill non-mechanical units..range of about 800-900.

•Grenadier-

range attacks(450) do minor splash damage.

•Cannoneer-

range attacks(650) do AOE damage.

•Steam Tank

•Combat engineer-

can build defensive and offensive equipments on the field.

Defense Turret-

gun emplacement that is effective specially against armored units;attacks ground units only.

Missile Turret-

shoots missiles to air and ground units.

Land mines-

explodes whenever enemy units comes near it.

Air units

•Gyro Bomber-

air to land attacker..drops bombs to a target location dealing AOE damage.

•Airship Destroyer-

large airship fitted with a large cannon and missile launcher.has the ability cluster rockets.

•Airship Gunner

•Airship Blaster

•Gyrocopter

•Zeppelin Transport

UNIQUE UNIT

GRAND CANNON-

super long range artillery that does splash damage on a large area.Special Ability:Volley of Fire>burst fires a targeted area for a set amount of time dealing massive damage.


NOTE:I'm not yet sure whether this lineup would be balanced, but I guess that part can be dealt with after maptesting once the alpha/beta version is released..As always feel free to share your feedbacks,suggestions and ideas guys..





Mythology of the GODS




NEW UPDATE!




NEW!

PHRAETOR

- The GOD Seer, Patron God of Poets & Philosophers, God of Wisdom

Phraetor is considered as the God of Wisdom. He possess the gift of clairvoyance and the ability to read thoughts. He could see things even before they actually happen. And because of this, Nerom treats him with high regard and in fact would frequently come to seek his counsel, asking advice on a variety of things. The downside however of his powers is that he could not directly tell what he foresees. He expresses them thru poetry and sometimes in the form of riddles. At times, Nerom would not right away understand Phraetor's prophecies and totally disregards them.This however could prove costly for Nerom because the future holds dark tidings for him.


In silence will strike a deafening heed
Far louder than drumbeats pounding
Words spoken in visions dim
Deeds done for reasons grim

Born with tongue of half-truths
And whose eyes speak of concealed lies
Corrupting poison for feeble minds
Inevitable cause of one's demise
-Book of Prophecies

Yelihr

god of deception/manipulation and persuasion.

Yelihr is a most unusual god. His arsenal contains deception, manipulation and persuasion.This can prove to be a devastating combination, everything he says seems like the truth but nearly everything he says is a lie and when it isn't he often wants you to think it is. He uses words and actions to confuse and often drive his enemies insane. He loves playing with humans and finds their gullible nature an excellent source of entertainment.

Yelihr is believed to be a shapeshifter and is often thought to take the appearance of a human and spread lies and deceit that result in suicides, divorces, beheadings and various other results he finds amusing. Yelihr on more than one occasion has gone to far and tried to ignite feuds between the gods themselves and on one occasion very nearly succeeded but was thwarted by Aidous who informed Nerom. Nerom threatened to cut out Yelihr's tongue should he ever try attempt such a malicious act again. Pyramus has shown great interest in Yelihr, although he disapproves of his methods he relishes in their results and in turn considers Yelihr useful, if only he could be tamed. Yelihr's symbol is that of snake constricting a skull, symbolizing the slow, painful and complicated demise that awaits his foes.

NEROM

Nerom is the revered king of the Gods of the

Realm of Niv

(tentative). He is strong and powerful,but also at times prideful and stubborn. He possess the

creator stone

, the most valuable relic of the deities. With it he is capable of creating almost anything his mind is able of conceiving out of nothing. He is scheming, secretive and also has a tendency of being discontented. He always want change in everything around him. Often he would start creating something but would soon grew weary of it and change his mind then begin doing something else. Out of all that he created, the Humans was his most favorite. They took his attention and with them he has something to play with. He can at will dictate their fortunes. With them he was able to impose his Godliness. The fate of the Humans greatly depends on the whims of the deities themselves.

Nerom is infamous for his legendary lust for Human women. Throughout the country side, demigod offsprings often shows up-fruits of his numerous trysts. A child showing unusual or supernatural abilities is often associated with Nerom and is referrred to as "Kings's bastard".

Nerom is often depicted together with his winged white steed,

Gylomesh

. Gylomesh can take the shape of a living flame and can travel across the land faster than a thought and whose wings could rain down rays of blinding white light that would burn anything it will come into contact with instantaneously.

Nerom's symbols are white flame and the creator stone, signifying his burning desire to create and his discontentment.

VESTRA

Vestra is Nerom's wife and queen. She rules over domestic blessings, marriage, childbirth, jealousy and nature. She is a caring and protective Goddess and unlike his husband she tends to be sympatethic to the Humans and would often come to their aid. On rare occasions however she shows up her wrath. Nerom's straying inevitably incurs her fury causing untold natural disasters of epic proportions(scary eh?lol). According to legends, she once razed a whole city to the ground out of jealousy. The doomed city is believed to be where one of Nerom's human mistresses lived.

Throughout the realm of Niv, shrines and temples in honor of her can be found and often believers would come to these places asking for protection and blessing. Vestra is always accompanied by a golden feathered bird,

Oros.

It is said that at night time Oros turns into a star, gazing upon the lands watching over Vestra's minions and keeping an eye for Nerom. Vestra's symbol is a tree with a golden bird on one of it's branches.

AIDOUS

Aidous is the younger brother of Nerom. He is wise and resourceful but is not as powerful as him. He can't create out of nothing but what makes him special is his Godly power to invent and discover things. Aidous is a thinking deity and has the innate ability to innovate and bring about new creations out of the most common or extraordinary things. He presides over Science and Technology. Inventors, scientists and engineers revere him as their patron God. Ever so often, Aidous in his human form would come down from

Elohia(tentative name of the City of the Gods)

to mingle with his followers, teaching and sharing with them his new discoveries. Aidous symbol are a scroll and a gear.

PYRAMUS

Pyramus is the twin brother of Nerom. He is considered to be as powerful as his brother but his domain is not in creating things but in destroying them. He is ill-tempered and his tantrums would often result into massive earthquakes and volcanic eruptions. He is also the God of War. War yields chaos and with it comes destruction.

Pyramus invented metallurgy and gave it to his minions. With it, humans learned how to make weapons and armors, the essentials for War. He and Nerom have a long time dispute and often times this feud is settled through war. What Nerom created, Pyramus is bound to destroy. The Etrean War, which has been waged for more than a century is essentially an act of retaliation by Pyramus against Nerom for throwing him out of the Council of the Gods mainly because of his uncontrollable temper.

Pyramus is often depicted as a sullen and battle scarred creature wielding 2 giant swords engulfed in burning red flame. He is hot-blooded and has a tendency to get out of control. When in this state of rage however, Pyramus is at his most powerful form, destroying anything and everything in his path.

Pyramus' symbols are a volcano and 2 swords engulfed in red flame crossing each other.

OTHER GODS>Zharagum, Aelpho, Khendar, Eirod, Tyrr, Eltris, Althaion, Nephtom, Xaeros, Ahram, Llymnos, Nheva.(details of which will be revealed as soon as I finalized their background stories)

----------------------------------------------------------------------------------------------------------------------------------------------------
THE DEVELOPMENT TEAM




PROJECT LEAD-

pangahas


IDEA MAKER/WRITER-

pangahas, Grey Nightmare


TERRAIN MAKER-

pangahas


SPELL MAKER-

VACANT




TRIGGER MAKER-

pangahas, cedi

*joins the team as triggerer•12-24-09




MODELLER-

pangahas, *model maker position is vacant, must be versatile(can do units and structures).


GRAPHIC ARTIST

(icons,loading screen)- pangahas, kola

*joins the team as icon-maker•01-03-10




MAP TESTER-

*nothing to test at the moment.


*FEEL FREE TO CONTACT ME IF YOUR INTERESTED.
SUGGESTIONS AND CONSTRUCTIVE CRITICISMS ARE MOST WELCOME..
----------------------------------------------------------------------------------------------------------------------------------------------------
PROGRESS
OVERALL-
28%
Terrain-
••••••••••-100%
Triggers-
••••
••••••
-40%
Spells-
••••••••••-0%
Icons & Loading Screen-
••••••••••-0%
Models-
••••••••••-0%
----------------------------------------------------------------------------------------------------------------------------------------------------
UNKNOWN MAP FACTS AND FIGURES etc..
AS OF 12-24-09
CURRENT FILESIZE:
842kb(not yet optimized,raw size)
DATE OFFICIALLY STARTED:
My notebook says AUGUST 25.2009
WORLD EDITOR VERSION USED:
Normal WC3 World Editor
MAP SAVES USED:
101
TARGET ALPHA RELEASE DATE:
first or second week of JAN. 2010
TARGET BETA RELEASE DATE:
1st quarter of 2010
TARGET FINAL RELEASE DATE:
Before Starcraft 2 is released
-UNKNOWN-
MY CURRENT STATE OF MIND:
Highly motivated, STILL
AS OF 11-01-09
CURRENT FILESIZE:
[/COLOR] 800kb(not yet optimized,raw size)
DATE OFFICIALLY STARTED:
My notebook says AUGUST 25.2009
WORLD EDITOR VERSION USED:
Normal WC3 World Editor
MAP SAVES USED:
71
TARGET BETA RELEASE DATE:
Before the current year ends..(hopefully)
TARGET FINAL RELEASE DATE:
-UNKNOWN-
MY CURRENT STATE OF MIND:
Highly motivated
(good for me)[/COLOR]
NOTE: DUE TO THE RELATIVELY COMPLEX NATURE OF THE GAMEPLAY FOR THE MAP, DETAILED UPDATES ABOUT IT WILL BE POSTED SO AS TO INTRODUCE THEM ONE BY ONE BEFORE RELEASE. IT WILL BE DIVIDED INTO THE FOLLOWING ASPECTS:
A.GENERAL GAMEPLAY
NEW UPDATE!
NEW!
PROGRESS REPORT-Concept changes that will be implemented on Alpha 1.0
•Citizen creation system
for peasant houses:
OLD-upon construction,random 1-3 citizens would be created.
NEW-upon construction,the Peasant house will have a skill-SETTLE RESIDENTS..only after using that spell will the citizen creation(random 1-3 citizens) for that house will be initiated.After using the spell it will be removed from the unit.Peasant houses could accommmodate a maximum of 3 and minimum of 1,higher tier dwelling type buildings can house more citizens..
*the variation of the created citizens is based off the table of variations(see main post)
>The number of residents for houses can be detected by the item charge of RESIDENTS in its inventory.It will determine how much FOOD will be delivered to the house by the market in its range.1 FOOD = 1 FISH + 1 BREAD.A house's FOOD must be equal to the total number of RESIDENTS that it accommodates.
>This concept somehow reduces the amount of citizen units that would be present on the map.You build houses and settle citizens only when you need to.
>If for example,your population drops to a value lower than the maximum number of citizens you could have(number of houses you own determine this),houses that have no RESIDENTS would be given the ability SETTLE RESIDENTS which you could use to compensate your need for citizens.
•Income taxes
Old-fixed amount for every citizen type.
New-The amount of income tax you receive from your citizens will now depend on its unit type..Citizens that you assign to become worker units now gives income tax equal to 10% of the its training cost.Military units gives less income tax.The tax rate could be adjusted in your Town Center but doing so affects the Happiness and Influence/Impressiveness ratings of your city.
Example:
Peasant to Farmer- cost:20g;Income tax farmer=2g
NEW!
•Presented with the fact that bypassing the command bug is impossible(it seems) I have decided to put a limit on the number of peasants that you can have on the game. After map testing and recommendations from other hive members I have decided that the population cap should be within the range of 150(maybe even less or slightly higher, it depends on the way future map testings will go).
Consequently, I have devised a new formula for the creation of the peasants whenever you build a house. I might still be using the old formula but just for higher tier house types. The new one goes like this-
•Maximum number of created peasant would be 3, minimum 1.
•Type of created peasant would include combinations in 3 of the following: male1, male 2, female, kid1, kid 2, kid female and dog. or a single unit on one of the former 3 types.
•After doing some computations, I have come up with a total of 85 variations(I hope Im not missing something here)
POPULATION
• Each time you build a house, a random number of settlers would be created on it. Percentage is as follows:
100% chance-
Male citizen 1
85%-
Female citizen
60%
-Male Citizen 2
25%
- child 1
20%
- child 2
15%
- dog
*higher house levels would produce settlers of higher citizen status.
*children overtime changes to male or female settlers.
*every X seconds a child will be born on a random house.
NEEDS OF THE PEOPLE & HAPPINESS
•Different citizen status have different set of food, faith and entertainment needs. All of which add up to their total happiness. An Unhappy citizen is most likely to revolt, die or become beggars.
Need for Food
Peasants- Fish and Bread
Citizens- Fish, Bread, Meat and Beer
Patricians- Fish, Bread, Meat and Wine
Noblemen- Fish, Bread, Meat and Wine
Happiness= Food Satisfaction/3 +Faith Satisfaction/3 + Entertainment Satisfaction/3
*
A Happiness rating below 40% would make your settlers unhappy.
* Food Satisfaction rating below 30% would result to either death due to hunger or Plague and sickness.
* Entertainment Satisfaction rating below 30% would result to either your citizen rebelling against you or leaving your city.
* Faith Satisfaction rating below 30% would result to your believers leaving your city and migrating to other player's city and the reduction of the total faith points in your temple.(MANA)
HOUSING
•Different types of houses can provide accommodation for certain number of settlers.
Peasant houses- 5
Villas- 6
Manor- 7
Mansion- 8
FORMULA:
Homeless= Total number of houses x multiplier(depends on house type) - total number of citizens(excluding dogs!)
* Homeless people would become beggars that would periodically cost you gold. Beggars build shacks where rats would come out, spreading diseases.

B.ECONOMY
GOLD
-gained by mining them on gold mines located on certain points on the map.
-gained through taxes that you collect from your people.
FORMULAS:
•Every 10 seconds,
TAX A
= Total number of Peasants-Citizens-Patricians-Noblemen(excluding children)/ Total number of Peasant houses-Villas-Manors-Mansions you own.
*multiplier for different citizen status-Peasants x1, Citizens x2, Patricians x3, Noblemen X4.
•Every 30 seconds,
TAX B
= Total number of houses within 600 range of MARKET PLACE x TAX A
•Every 1 gametime day,
TAX C
= TAX A x Total number of Houses you own.
C.MILITARY
CONSCRIPTION
•You do not directly train military units from your barracks. Instead you conscript your citizens to be military unit types of your choice.
WEAPONS AND ARMORS
•Each of your military units has an inventory. You can equip them with weapons and armors that are produced by your Blacksmith.
UNIT PROMOTION
•Each time your military units kill an enemy it adds up to his total kill count. Units that reach a certain kill count would be promoted to a stronger unit of its type.
5 KILLS
- Veteran
10 KILLS
- Elite
D.GODS & GOD POWERS
CHOICE OF DEITY
•It's up to you which God you'd like your city to be governed with. Your choice will determine the God Powers your temple would possess. You can only have one patron God. Each faction has its own set of Gods to choose from.
FAITH POINTS
•God Powers costs faith points to cast. Maximum Faith points your temple has is determined by your base Faith point value + total number of settlers you have. Building shrines and other religious monuments would add up to your maximum Faith points. Temples do not regenerate Faith points, you have to assign citizens either to pray or offer them at sacrificial pits to replenish it.
E.CITY IMPRESSIVENESS & ALIGNMENT
NEW!
•I might not implement the Alignment System because the map is already complicated as it is.But then again nothing is final until the actual map release.
GOOD OR EVIL
•Certain buildings that you construct and things that you do would add up either to your GOOD or EVIL alignment. Your average alignment would be reflected in the way your units look(e.g EVIL alignment would cause your structures to look gloomier etc..). Alignment would also determine the availability of certain structures. Ultimate Good alignment would unlock the Build a Wonder option and if your able to defend it for a certain period of time you win the game(BUILD A WONDER GAME MODE). Achieving Ultimate Evil alignment on the other hand would unlock the construction of Guild Houses where you can hire unique hero type military units. Achieving either Ultimate Alignment is permanent and is irreversible.
IMPRESSIVENESS
•Certain structures you build would increase the impressiveness of your city. Having a high impressiveness rating has different benefits like Settlers from other cities owned by other players migrating to yours, Increased income from taxes you collect etc..
F.ACHIEVEMENT & INCENTIVES
REWARD SYSTEM
•Certain achievements like - First Player to reach a Population of 100, First Player to achieve Major City Status, First Player to kill 50 enemies etc. ,would grant that Player certain incentives.
*EVERYTHING IS NOT YET FINAL AND IS SUBJECT TO CHANGE PRIOR TO RELEASE.
----------------------------------------------------------------------------------------------------------------------------------------------------
NEW!
Possibly one of the unique units for the 1st faction..No textures yet and only has stand and spell slam animation..I'm thinking of changing the legs, to reduce poly count..
In game screenshot..The unit would be a long range artillery type unit,slow moving but it will have a skill based on warstomp that would allow it to stun and damage enemies that are in close range..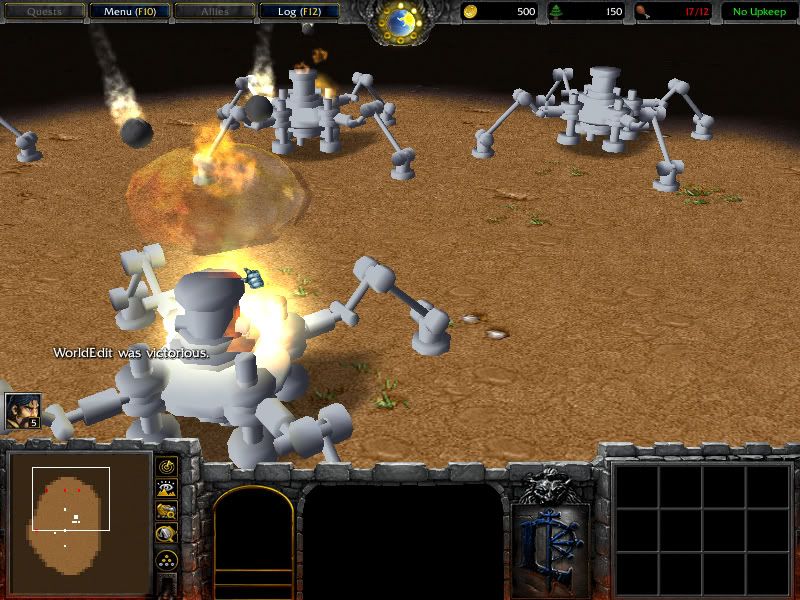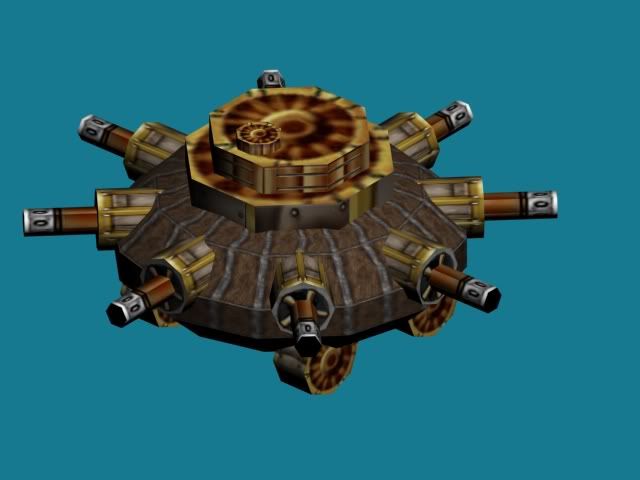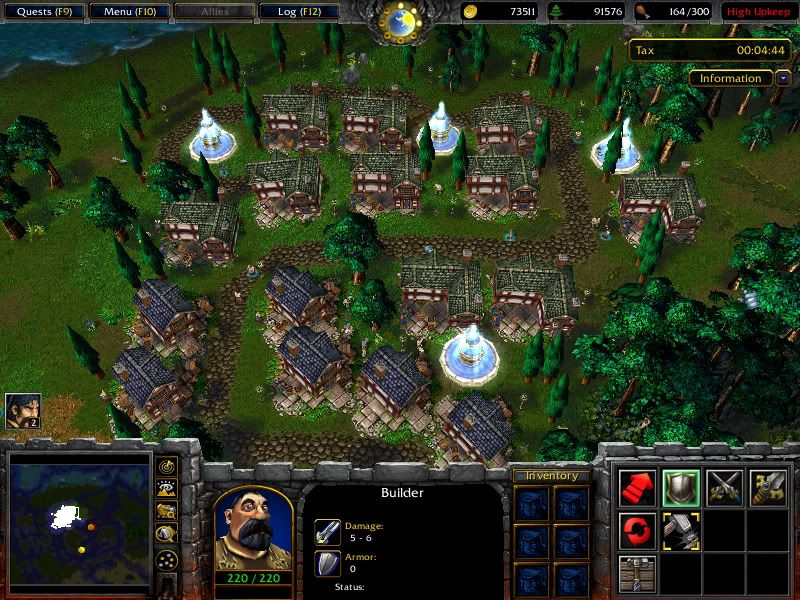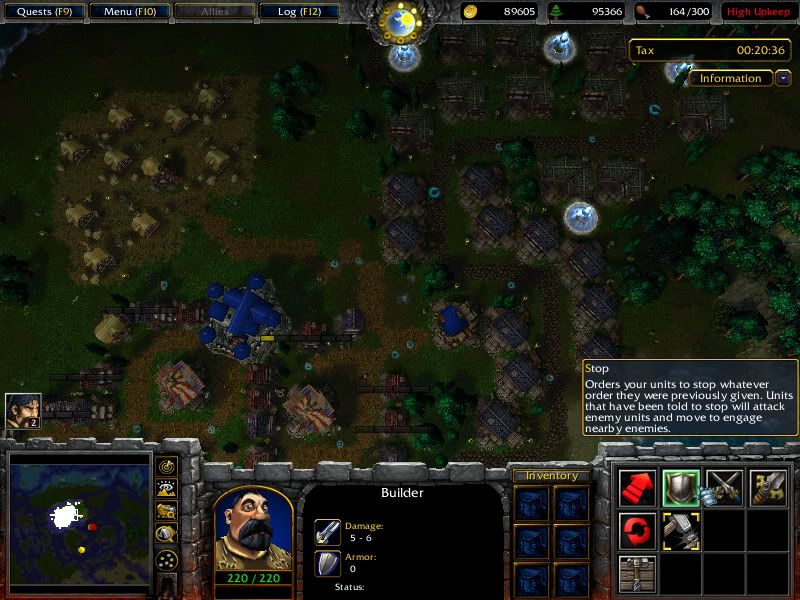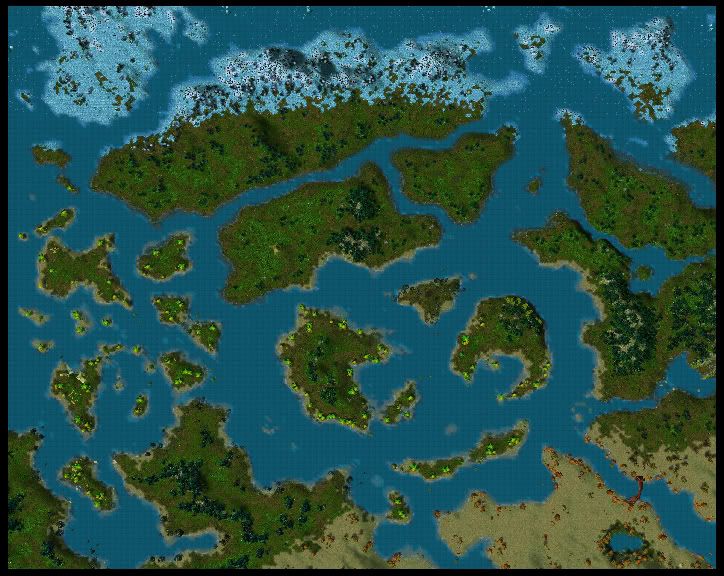 GREAT development..Grey Nightmare and trolman has joined the project as idea makers, finally much needed help. We still need spell makers, modeller and an expert trigger maker though..
YEHLIR-GOD OF DECEPTION/PERSUASION AND MANIPULATION
background story made by Grey Nightmare on post #46..
read it here>
http://www.hiveworkshop.com/forums/...-empires-city-building-rts-141858/index4.html
And also MortAr
-(edit*)
provided the tornado, meteor rain and earthquake disaster systems.I will most probably use them on the map.thanks
Posted some details on gameplay and 3 more screenshots.SEE post # 23
Mini update on post #19..(2 screenshots)
The terrain is 100%done. Screen shots at post#15

The food system for the map is finally working. Thanks to KrigeKongen for the triggers he provided which I combined with mine.
Terrain at about 45%
-added some doodads and refined some areas.
map layout>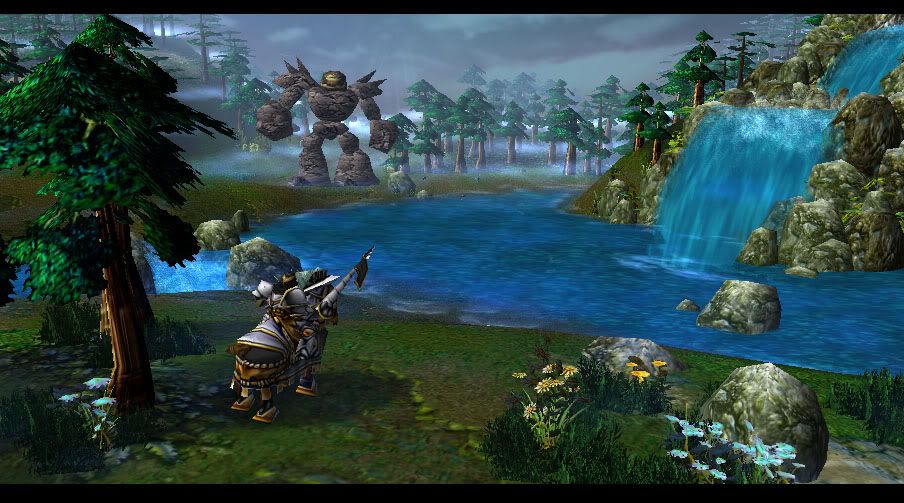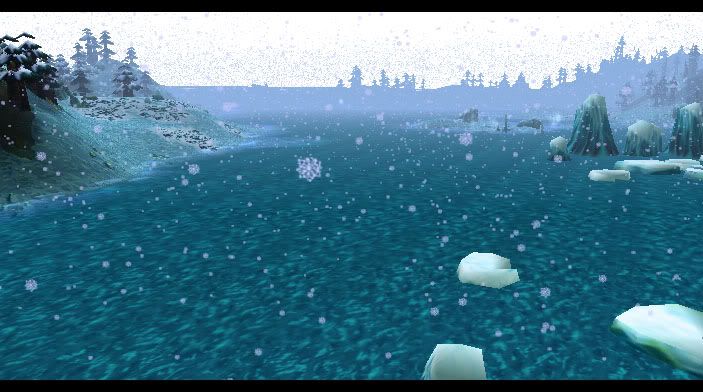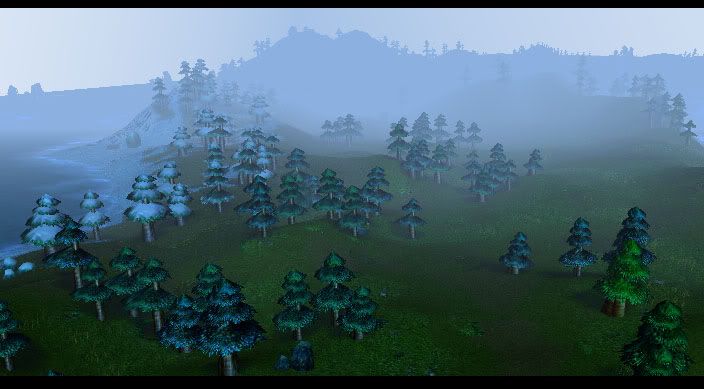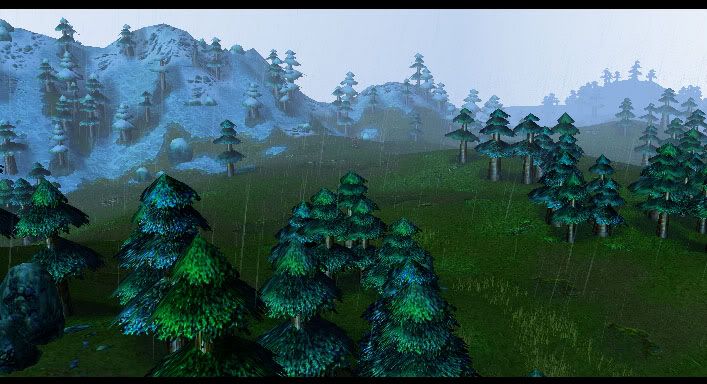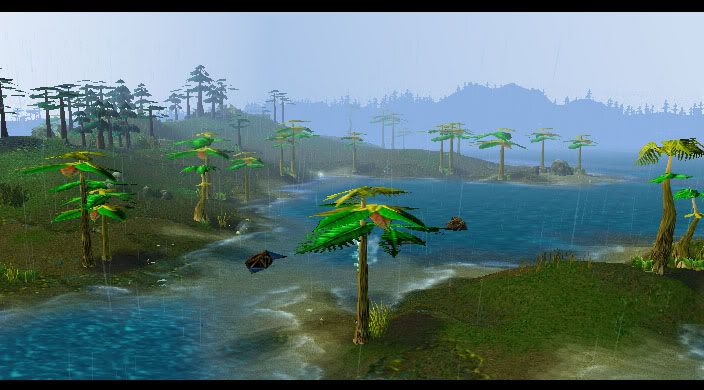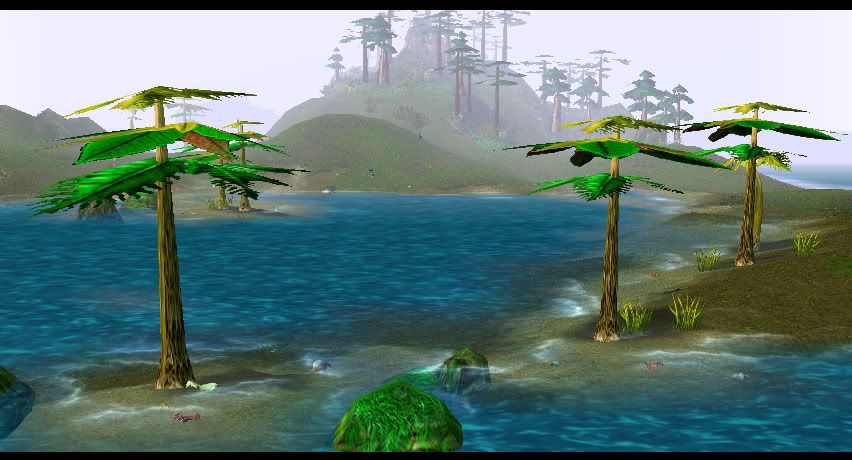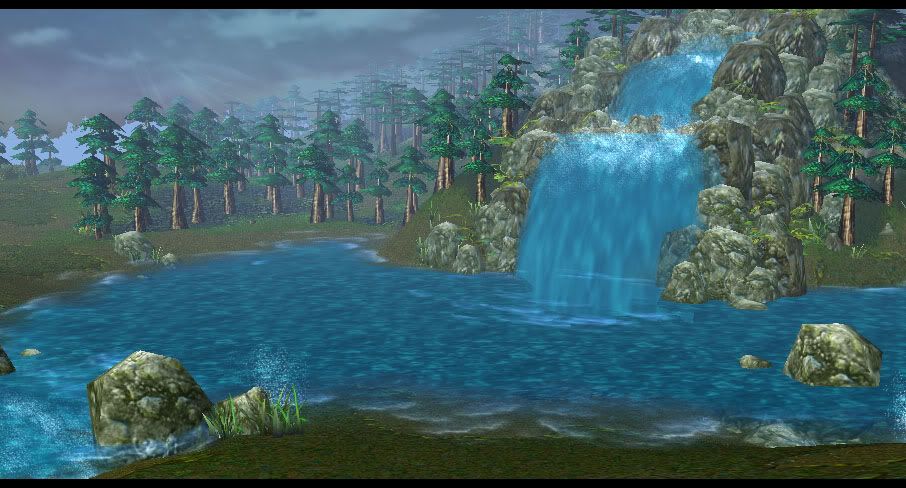 OLD Terrain-5%
Last edited: