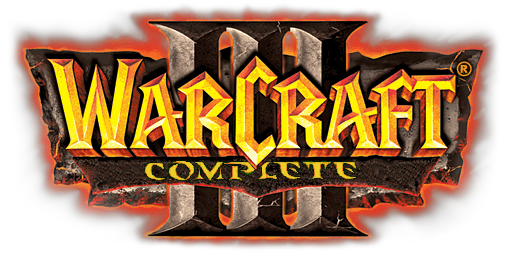 Upcoming update to Warcraft III: All In One.
Progress:
17% done
Reign of Chaos:
17/47 done
(~36%)
Prologue:

finished

Human:

finished

Undead:

0/10

(0%)
Features
Installation
Changelog
Credits
Combines the campaigns of Reign of Chaos and The Frozen Throne into one game
All five maps of the Reign of Chaos Prologue campaign are included

Tutorial has been removed from missions 1-2
Includes the original dialogue audio from the Reign of Chaos demo in missions 3-5

New characters according to Warcraft lore (more details below)

Some are Revivable Units, meaning they will dissipate and be revivable at the altar

New, more unique models where appropriate (more details below)
Main menu: new 3D background and additional music (from RoC Beta)
World Editor: all changes and additions have been integrated
RoC Campaigns:
Object Data: imported/merged RoC Unit, Ability and Upgrade Data
Victory Scorescreen: changed to RoC version
Custom Loading Screen for each subcampaign
Prologue campaign (Exodus of the Horde):

Mission 1-2: Removed tutorial
Mission 3-5:

Added from TFT custom campaign
Object Data: imported/merged campaign file Unit and Item Data
Dialogue audio: restored from WC3 demo campaign
New hero model: Sen'Jin
Modified models: Sea Witch, Murloc Sorcerer
New scorescreen player icon: Underworld Minions

Mission 5: New models: Altar of the Deep, Bone Chipper, Murloc Shrine, Murloc Mound (Shrine & Mound replace Huts)

Human campaign (The Scourge of Lordaeron):
Undead campaign (Path of the Damned):

Mission 3-5:

New models: Town Hall/Keep/Castle, Altar of the Sun (replaces Altar of Kings), Lumber Mill, Blacksmith
New scorescreen player icon: Elven Ranger Corps
Main menu:
New 3D background (from RoC Beta)
New logo
Added RoC Beta and RoC menu music
RoC Orc campaign ambient sound
RoC Menu sprites (no snow)
World Editor:
Added Resources:

UI:

TFT and WCC main menu 3D backgrounds in Custom Campaign menu
RoC subcampaign Loading Screens
Prologue 03-05 Loading Screens

Sound:

Main menu 3D background sounds (cannon & drawbridge)
Beta main menu music
Prologue 03-05 Dialogue sounds

Units:

Sen'Jin
Captain Falric
Captain Marwyn
Captain Valonforth
Baelgun
Sea Witch
Murloc Sorcerer

Buildings:

Altar of the Deep
Bone Chipper
Murloc Shrine
Murloc Mound
Elven Town Hall/Keep/Castle
Altar of the Sun
Elven Lumber Mill
Elven Blacksmith

Extra Icons:

Murloc scorescreen player icon
High Elf scorescreen player icon

Triggers:

Added "Player - Revivable Units" triggers (4 triggers)
Changed all "Tutorial" strings to "Prologue"
Added Prologue 03-05 to "Game - Enable/Disable Mission" trigger list
Internal:
Blizzard.j:

Changed campaign functions & constants
Added "revivable unit" functionality for units like Captain Falric

Added Animation Lookups/Sounds:

AGCC: GlueScreenCannon
AGCD: GlueScreenDrawBridge
The main campaign screen will include:
Act Two: The Frozen Throne
Epilogue: The Founding of Durotar
Custom campaigns are planned to be included once this is finished.
Extract to the Warcraft III folder (default: C:\Program Files\Warcraft III\).
No changes are made to your installation of WC3. The included campaign maps are edited versions of the official maps, but will not replace them.
If you wish, you can move the executable; it can be run from anywhere.
Changes/Additions (7):
Captain Falric and Captain Valonforth: new models
H03-09: Captain Marwyn added (revivable unit)
H07-08: Captain Falric and Baelgun added (Baelgun not playable in H08)
H08: Added extra enemies to balance out Falric and Marwyn
H07&09: Captain Valonforth added (not playable in H7, revivable/playable in H09)
Captain Falric and Baelgun: balance changes
Elven Town Hall/Keep/Castle, Altar of the Sun, Lumber Mill, Blacksmith and SSP icon added to WE
Fixes (6):
H02: Peasants now harvest gold after the intro cinematic ends
H04: Purple Lich (Rage Winterchill) now properly follows AI commands
H05 End cinematic:

Corpses and Undead units no longer receive Devotion Aura buff
Doubled the amount of Queue Attack Animation triggers to make units less idle during the battle

H09: Intro Cinematic: waygate teleport is no longer weird
Main Menu: 3D Background now plays cannon and drawbridge sound
Updates (1):
Revivable Units 1.3.1 (fixes a bug that caused dissipating units to attack enemies instead of playing the dissipate animation)
Fixes (1):
Fixed errors in Blizzard.j
Fixes (2):
P03: Alliance base now sends attack waves to player as intended
World Editor: set "version" for all custom trigger and unit data to 1 (TFT), so maps will be w3x when using them

Also eliminates the need for Custom_V0 & Melee_V0 files
Updates (3):
All edited game files to 1.27 versions
Revivable Units 1.3
Improved Baelgun's dissipate animation
Miscellaneous:
Maps no longer optimized: causes random bugs which frankly take a lot of time to test for and fix
Maps/Campaigns implemented (17/2):
RoC: Prologue (5)
RoC: Human (12)
Fixes (7):
P04: Corrected unit name: Gnoll Gold Miser -> Gnoll Gold Miner
P05: Cinematics:

Sen'Jin's corpse no longer decays
Sen'Jin dummy is now hidden properly
Sen'Jin's shadow no longer follows the rest of the units

H02i: Medivh no longer returns shortly after flying away from the scene
H05-06: Jaina's hero button no longer shows up right before/after the intro/end cinematics
H05i: Medivh no longer returns shortly after flying away from the scene
Thanks:
Blizzard Entertainment
,
The Hive Workshop
,
OutsiderXE
,
Strategy Master
,
Warcraft 3 Beta Models and More
,
WC3Campaigns
,
Wowpedia
,
WoWWiki
Credits
Tools
3D Art:
AndrewOverload519
,
Direfury
,
loktar
,
MasterHaosis
,
Norinrad
,
Stefan.K
,
Tranquil
,
Ujimasa Hojo
,
Wandering Soul
2D Art:
AndrewOverload519
,
Dehua_Darbuya
,
loktar
,
MasterHaosis
,
Norinrad
,
Ujimasa Hojo
Scripting, campaign editing, modding:
loktar

2D Art:

3D Art:

World Editor:

MPQs:

Miscellaneous:

Main Menu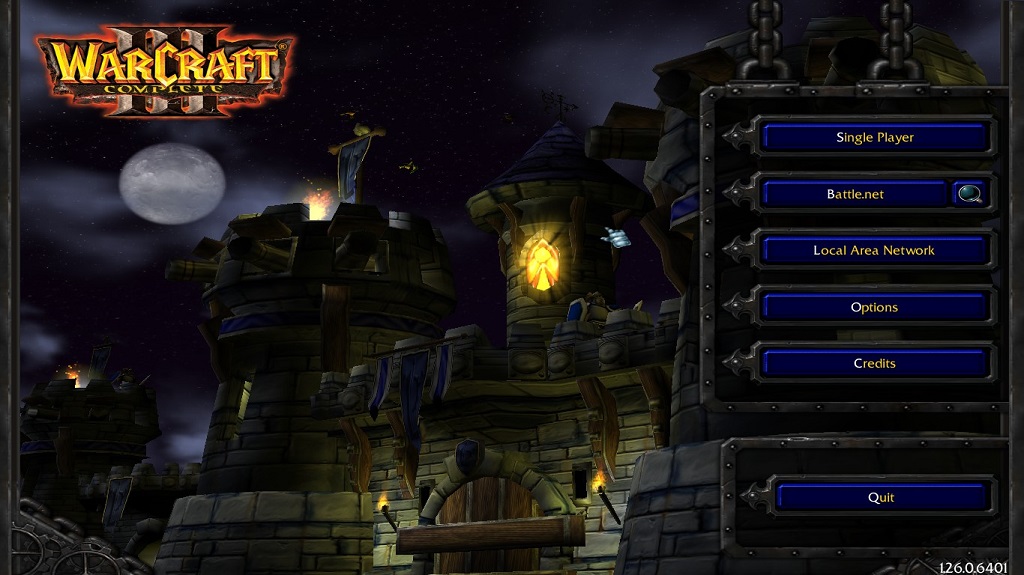 (v0.2.2, 14.98 MB)
World Editor will be provided on request
I would love to get some feedback, bug reports, etc.
Thank you!
Last edited: