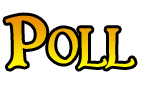 Space Opera
Contestants are required to write a speculative, short, high-concept prose story, in a science fiction setting. "[Space operas are] a subgenre of speculative fiction that emphasizes romantic, often melodramatic adventure, set mainly or entirely in outer space, generally involving conflict between opponents possessing advanced technologies and abilities. The name has no relation to music; it is analogous to soap operas. Perhaps the most significant trait of space opera is that settings, characters, battles, powers, and themes tend to be very large-scale." [ ]

Welcome to the poll for Short Story Contest #7! Please read through the rules before voting!

Each user can only vote once in the poll.
You cannot vote for yourself. If a voter has the same IP as the author then the vote will not be counted and it may result in the disqualification of the entry.
You cannot create multiple accounts to vote for an entry in the poll. If a voter has been found to be using multiple accounts none of the voters votes will count in the final result.
You cannot bribe users for votes. Contestants who break this rule will be disqualified and given negative reputation.

First Place: 50 reputation points and your entry on an award icon

Second Place: 35 reputation points and an award icon


Third Place: 20 reputation points and an award icon


| | | |
| --- | --- | --- |
| Style | Is your writing easy readable, or it resembles too much of a confusing opera? Did you use proper theme? Did your writing followed the theme and language style of a Space Opera? How good your representation of language and drama is? | /15 |
| Theme | Did you follow the theme of Space Opera, or included other elements? Have you successively represented theme? Are characters properly developed? Are there any (verbal or physical) battles? | /10 |
| Pacing | How fast the ongoing is? Is the story accurate with the question of timing? If it was reality, would it be too fast or too slow? Does reader's mind go randomly from past, over future to present, or everything is aligned properly? | /10 |
| Creativity & Originality | Was your story unique, or it resembles of an existing other? How much unexpected details are used? Has writer used no bounds for creativity? Has writer follow the concept fully, or added interesting details? | /10 |
| Eloquence | Does story possess lots of grammatical errors? Is it written in forbidden Leet / Street / Baroque form? Is the story understandable? | /5 |
80% of the winner shall be determined by the contest's appointed judge(s).
20% of the winner shall be determined by the results of a public poll.

Inviting your friends to vote for you, bribing random members with rep and otherwise cheating with the VB poll system will get you DISQUALIFIED, BANNED from future contests, -REPPED, and possibly INFRACTED. So don't do it!

This includes, but is not limited to, sending PMs out to various users, getting other people to send those PMs, advertising this contest on other sites with the intention to gain more votes (whether it is explicitly stated or not), and so on. If you are suspected of cheating, the staff will notify you and interrogate you (hopefully) over PMs. <3​