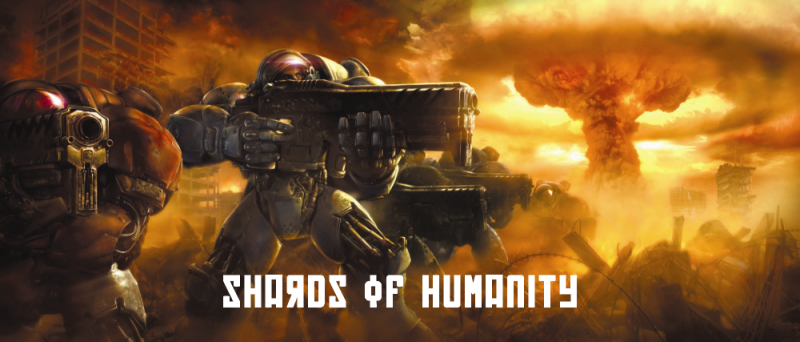 This is the rp-thread. Here we do the actual roleplay. Any new stuff goes in the
Construction Thread,
as do questions.
Please adhere to the
Unwritten Rp Rules
, and remember, I, the DM has the final say. Also I will not tolerate any god-modding what-so-ever.
I will do hidden rolls for deciding the outcome of your actions, doing it much in the same way as in the Legacy of Legends Rp.
An Example:
Player: I aim my rifle at that guy and pull the trigger
*Dm Rolls*
DM: Your weapon malfunctioned and exploded in your face, luckily, your helmet protected you from the blast, you're gonna need a new rifle though.
Please use the OOC/IC system.
Now all this might sound quite strict, but the most important rule of all is:
Have Fun and Enjoy Roleplaying

SoLmaster: Khad Mors
Fussiler1: Mithran
Phoonix: Eric Broad
Exoplasma: Acneatron
Arrowanna92: Gordon "Doc" Werner
INACTIVE: The World is Flat
Last edited: