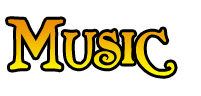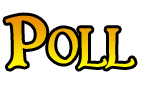 Apocalyptic
Create a music piece which will express the destruction the apocalypse has caused, how empty a person can feel, left alone, lost many friends and family members etc. The only thing to do is to survive. Your piece can also depict an apocalyptic world where no survivors exist.

Welcome to the poll for Music Contest #6 - Apocalyptic! Please read through the rules before voting!

Each user can only vote once in the poll.
You cannot vote for yourself. If a voter has the same IP as the author then the vote will not be counted and it may result in the disqualification of the entry.
You cannot create multiple accounts to vote for an entry in the poll. If a voter has been found to be using multiple accounts none of the voters votes will count in the final result.
You cannot bribe users for votes. Contestants who break this rule will be disqualified and given negative reputation.

First Place: 40 reputation points an award icon

Second Place: 25 reputation points and an award icon

Third Place: 15 reputation points and an award icon
5 reputation points for each contestant and judge

deepstrasz kindly provided a
YouTube video
containing the entries for ease of listening to them and making voting easier.


| | | |
| --- | --- | --- |
| Theme | How well does it demonstrate the feeling of the theme | /15 |
| Creativity/Originality | How original is the piece? How creative are you with the theme/instruments/etc. | /10 |
| Dynamic/Tonation | Basically, how well does it flow? Are accents used to good effect? Do overall levels make sense? etc. | /10 |
| Composition | How well is it composed? Do the key changes make sense? | /15 |
75 % of the winner shall be determined by the contest's appointed judge(s)
25 % of the winner shall be determined by the results of a public poll

Inviting your friends to vote for you, bribing random members with rep and otherwise cheating with the VB poll system will get you DISQUALIFIED, BANNED from future contests, -REPPED, and possibly INFRACTED. So don't do it!

This includes, but is not limited to, sending PMs out to various users, getting other people to send those PMs, advertising this contest on other sites with the intention to gain more votes (whether it is explicitly stated or not), and so on. If you are suspected of cheating, the staff will notify you and interrogate you (hopefully) over PMs. <3​