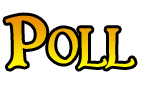 Chess Unit
Contestants should create an unit which is an artistic interpretation of a Chess piece.


Each user can only vote once in the poll.
You cannot vote for yourself. If a voter has the same IP as the author then the vote will not be counted and it may result in the disqualification of the entry.
You cannot create multiple accounts to vote for an entry in the poll. If a voter has been found to be using multiple accounts none of the voters votes will count in the final result.
You cannot bribe users for votes. Contestants who break this rule will be disqualified and given negative reputation.

First Place: 50 reputation points and your entry on the award icon

Second Place: 35 reputation points and an award icon


Third Place: 20 reputation points and an award icon

60 % of the winner shall be determined by the contest's appointed judge(s).

Score shall be taken out of 50 points,

15 points for mesh (how good-looking and functional is the geometry)
10 points for animations (or how well Blizzard animations have been used)
10 points for skin (or how well Blizzard skins have been used)
5 points for mechanics (how well does this model work ingame)
5 points for effects (appropriate use of particles, ribbons, etc.)
5 points for creativity (how unpredictable and consistent is the concept)

40 % of the winner shall be determined by the results of a public poll.
Final Score = (Judge's Score)*0.6 + (votes/(total votes))*40 = (score)/100



Inviting your friends to vote, bribing members with rep and otherwise cheating with the VB poll system will get you DISQUALIFIED, BANNED from future contests, -REPPED, and possibly INFRACTED. So don't do it!
This includes, but is not limited to, sending PMs out to various users to vote in this poll, getting other people to send those PMs, advertising this contest on other sites with the intention to gain more votes (whether it is explicitly stated that you want them to vote for you, whether it is an "impartial" annoucement), and so on.​