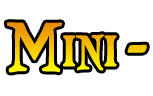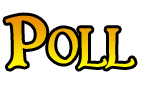 Ghastly Realm


Contestants are to create a map that has to deal with ghosts/spirits/souls and the like.
The entire map can for example take place in the realm of the dead.

Each user can only vote once in the poll. (remove this for a multiple choice poll)
You cannot vote for yourself. If a voter has the same IP as the author then the vote will not be counted and it may result in the disqualification of the entry.
You cannot create multiple accounts to vote for an entry in the poll. If a voter has been found to be using multiple accounts none of the voters votes will count in the final result.
You cannot bribe users for votes. Contestants who break this rule will be disqualified and given negative reputation.

First Place: 45 reputation points and your entry on the award icon

Second Place: 30 reputation points and an award icon

Third Place: 15 reputation points and an award icon

Finished entry and judges: 5 reputation points



Theme
Does the entry comform the contest theme "Ghastly Realms"?
20%

Gameplay
The fun factor: Does the whole package create an enjoyable experience for the player?
e.g. Are the spell effects satisfying, is there replayability, is the plot compelling, ...?
40%
Aesthetics
Is it good looking terrain-wise? How polished are the details such as preview pictures, title, in-game texts and icons?
30%
Triggers
Does the map run well performance-wise?
Factors which influence this category are: efficiency of the triggers/coding, memory leaks, etc.
10%
65% of the winner shall be determined by the contest's appointed judge(s).
35% of the winner shall be determined by the results of a public poll.

Last edited by a moderator: