Art & Graphics Design Moderator
Joined

May 26, 2008
Messages

4,431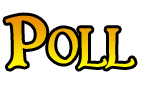 Image is courtesy of Rudy Swisswanto

Bounty Hunter
Contestants are to create a Bounty Hunter. A Cunning dangerous and prowling killer that is only in the game of killing for the huge bounty involved. Can be anything!: an alien chasing massive beast, an elf ranger hunting down gnolls, to a sci-fi jetpack flying clone! Just make sure we can perfectly understand they are in for the gold and the trill of the hunt.


Each user can only vote once in the poll.
You cannot vote for yourself. If a voter has the same IP as the author then the vote will not be counted and it may result in the disqualification of the entry.
You cannot create multiple accounts to vote for an entry in the poll. If a voter has been found to be using multiple accounts none of the voters votes will count in the final result.
You cannot bribe users for votes. Contestants who break this rule will be disqualified and given negative reputation.

First Place: 50 reputation points and your entry on an award icon. Also the chance of getting a unique thematic rank icon done specifically regarding preference.

Second Place: 35 reputation points and an award icon

Third Place: 20 reputation points and an award icon


Mr.Goblin
will be edited once found.
Each judge will receive 5 reputation points.

| | | |
| --- | --- | --- |
| Theme | Does the artist take advantage of the theme, or is the vision unfitting? | /10% |
| Execution | Does the artist display the design in an effective manner, or is it hard to tell what is what? Are artistic techniques used effectively to make the character interesting, or does the style deteriorate the concept? Is the appearance of the design objectively pleasing, or is it of low quality? | /25% |
| Concept | Does the design offer a new creative approach, or is it generic and cliché? Does it have character, or is it just another boring design? Does the design make sense and fit the description, or is it necessary to read the title to understand? | /40% |
| Realism | Does the design balance, or are the proportions impractical? Is the anatomy or construction correct, does it allow the character to move as it should, or is functionality disregarded entirely? | /25% |
75 % of the winner shall be determined by the contest's appointed judge(s).
25 % of the winner shall be determined by the results of a public poll.

Inviting your friends to vote for you, bribing random members with rep and otherwise cheating with the VB poll system will get you DISQUALIFIED, BANNED from future contests, -REPPED, and possibly INFRACTED. So don't do it!
This includes, but is not limited to, sending PMs out to various users, getting other people to send those PMs, advertising this contest on other sites with the intention to gain more votes (whether it is explicitly stated or not), and so on. If you are suspected of cheating, the staff will notify you and interrogate you (hopefully) over PMs. <3​