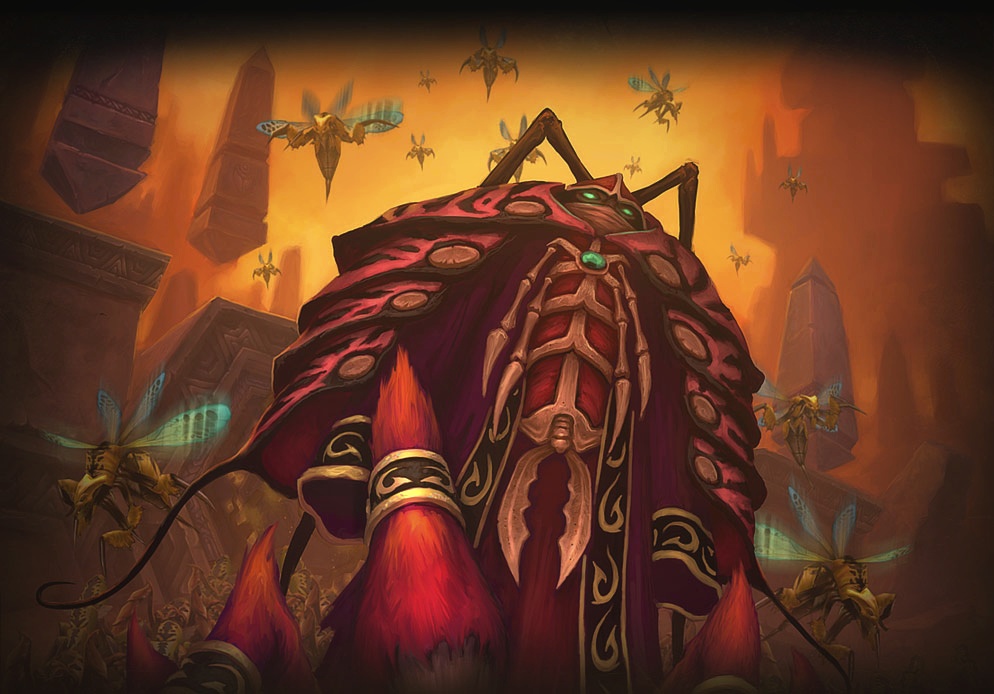 "Why do you want to remember the War of Shifting Sands?"
"Campaign inspired by the official Blizzard Entertainment campaign - Founding of Durotar.
Missions are presented in the form of "acts" and "subzones".
At the moment, Act 1 is ready."
Patch Issues:
To play campaign, use the

LATEST

version before Reforged.

Otherwise campaign probably dont work!
CAMPAIGN ARE MAKING ON 1.31.1 version (FROM JUNE 5 2019)
pps: I know that might sound weird, but currently it works propely on that version.
The story dates back to the creation of a single
Black Empire
that ruled
Azeroth
until the invasion of the
Titans
, who wanted to save her soul from the forces of the Abyss.
A
protracted and bloody conflict
led to the
defeat
of the forces of the
Old Gods
, and they themselves were
imprisoned
in dungeons, leaving their servants to observe and study them.
After the collapse of the
Black Empire
, the faceless
General Kitix
, who
returned
from a long hibernation,
tried
to revive its
former greatness
, but fell under the onslaught of the
troll clans
. The
newly created empire
cracked at the seams and
broke up into 3 states
: the northern
Kingdom of Azjol-Nerub
, the southern
State of Manti'vess
and the K
ingdom of Az-Aqir
with its capital in the city of
Az-Aqir
.
Throughout its history, the
Kingdom of Az-Aqir
did not know calm: after anxious years of
collapse
, a
military coup
took place, which began a long era of "
Reorganization
" of the state.
But today the
junta's power
has begun to fade: a
quick conflict
with neighboring Uldum has turned into an
eternal war
, the
people
are becoming
poorer
, the
country
is
isolated
from the
outside world
, and
protests
are
suppressed with blood
.
Will the state be able to survive?
Who will lead it?
You will have to answer these and many other questions.
FEEL THE OTHER SIDE
Call of the Swarm wants to tell the truth to those who have been branded evil.
Everyone knows that the winners write history.
But how was it really?
MAKE YOUR OWN FATE
Start your path from birth and choose your path:
Do you want to be kind? No problem.

You want to be a ruthless jealousy. Sure, not a problem!

Maybe you want to rob the whole world or pick all kinds of locks? Who's stopping you ?!
You create your own destiny.
WORLD ANSWER YOUR CALL
The world does not stand still - most NPCs react to you and your actions.
Talk to anyone, try to find out any rumors or gossip, look for information bit by bit, but remember - do not believe everything you hear.
DOZENS OF ITEMS
More than 70 artifacts and 20 items of other types that a hero can get in his game at the moment.
Some provide only simple stat bonuses, while others provide unique effects that will transform you.
CUSTOM BOSS FIGHTS
Fight the monsters that have flooded the caves under the Hive; find and eliminate the leaders of the bandit clans and clear the dungeons of the Capital; Break into the realm of the earth or go to the future - the deeper you dive into the campaign, the more interesting and stronger the bosses will be.
CHANGEBLE QUESTS
Many different tasks, ranging from storyline to local. And they are all traversed in different ways! The choices given to the player range from simple "Find and bring a beer keg and drink it with the quartermaster" to selective but small acts!
MAP TRANSITION
A must-have in every RPG campaign - your hero is transferred between maps, linking your progress in the campaign.
Sometimes you will be able to open additional tasks in the original map after passing others in a different zone.
GALLERY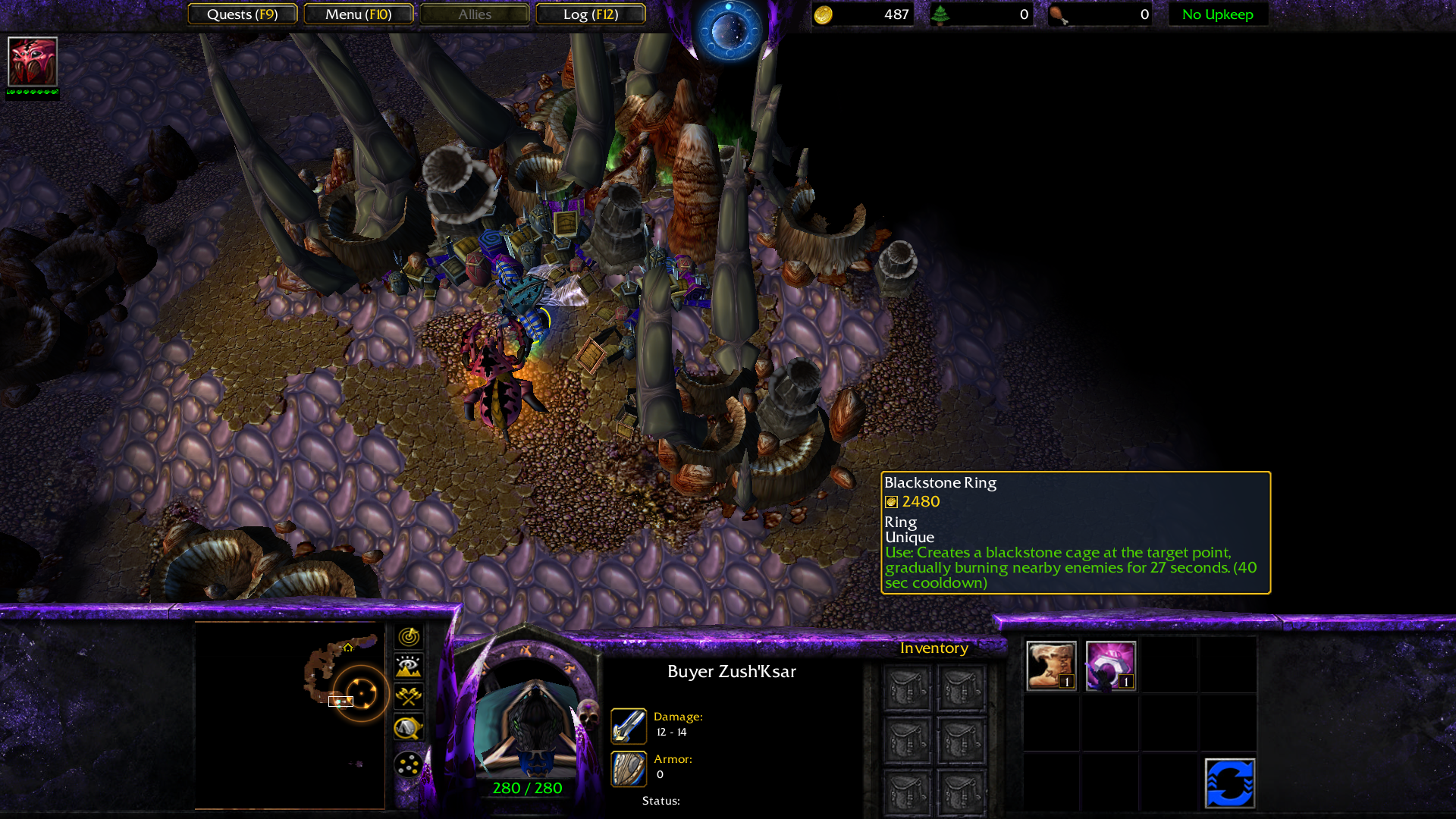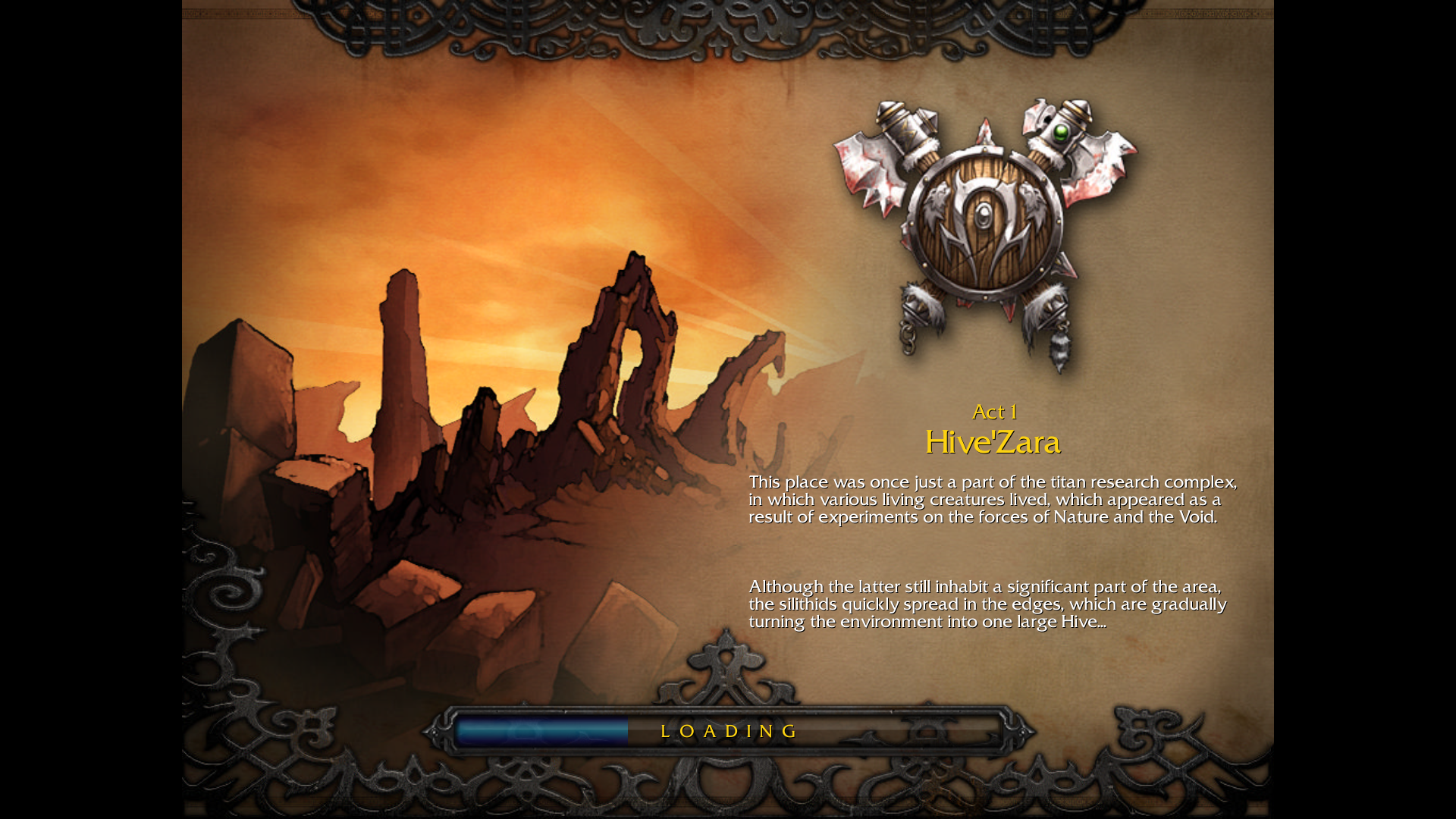 ​
WALKTHROUGH
Official © Campaign Storyline guide. You can use it if you don't know what to do or you don't want to explore.
For each act in campaign will be created separate guide.
Under spoliers you can find needed guide:
More than 5 new game maps with content for every taste: from caves to secret stronghold;

Complete more than 10 new side quests - each game map has at least 1 quest. Can you solve the Librarian's riddle? Or brew a unique potion?

Expand your pockets by using special "bags" to carry more treasures;

New specializations await you: become a zealot of divine powers as the Crusader, or rely on life experience as an Adventurer;

Redefining some specializations: turn the curse of vampirism to your advantage as a Devourer, become a first-class thief, or torn between Light and Dark as an Acolyte;

More interaction of the hero with the world - use "talents" for your own enhancement or influence on the game;

Behold the revamped Hive'Zara evolution, opening up new opportunities for the player. Discover special hive-related items, donate to beggars, speak with hive inhabitants or even hire a hunter for your farming;

Defeat terrifying monsters - most new and old bosses have received special boosts at "high", which will turn the tide of the battle;

Get your hands on over 30 new items from a wide variety of sources. Now your hero will be even more elegant!
Now Xorrax teleports all of his units to Hive'Zara when use "Heartstone";

Now player could skip intro cinematic;

Added new merchants in different maps, try to find them all;

Slightly re-doned next main map areas: Scorpid Lair, Priest Cinematic Area, Borderguard Post;

Now player can use "Camera Manipulation" spellbook to control height and camera rotation;

Slighly re-doned some items, changing their effects;

Added new 25+ rare items, 2+ cursed items, 5+ uncommon items to findable item pool;

Now player could farm new resource from beasts - biomass, that need for Hive Evolution system;

Now player could increse his "crime rating" when doing something bad;

Remastered Hive'Zara merchants - now they'll recieve new items in stock every noon;

Remastered treasure chests - now player could see their loot when tries to pick lock. Also tried to fix treasure drop issue;

Added new punishment items, related for pick pocket;

Now many bosses & minibosses will try to use their spells frequently than before;

Added a special guard repeatable tasks - farming bandit bandanas, finding a spy and many others;

Added a pseudo quest transition: when player enter subzone, related to gained quest, he should recieve "sidezone" quest version;

Added to "Shadow of Az'Sheagor" his missing spells;
Fixed issue when Xorrax freezes after cinematic starts in subzones;

Fixed issue with items with shared cooldown group;

Fixed issue with cinematics in main map after skipping intro cinematic;

Deleted unused items from campaign data;

Fixed issue with Blackguard Combo Points - now appropriate message should appear;

Fixed minor translation errors;
BALANCE
Now each Xorrax specialization recieves special "starting items";

Added merchants with useful items;

Now monster lairs could stop spawning after Hive'Zara gained enough evolution value;

Now captured NPC gives more useful rewards after saving them from bandits;

Added a special map difficulty increaser building - Solar Stone;

Minor changes in all aspects of campaign.
BUG FIXES
Now player can't travel to "Brume Cavern" without completing side quest "Deadly Hive Monsters";

Fixed an issue, when player couldn't travel into some dungeons - now player should be able to do that;

Fixed an issue with traveling to "Bloomgrove" - now player should be able to travel there;

Fixed an issue, when bosses in "Stronghold" doesn't have their abilities;

Added new source for special item "Dreamnail";

Minor errors fixed across all subzones;
5+ brand new side quests, that could be found across all dungeons: from reforging powerful axe to looting treasure chests;
Watch your dungeon progress - when you enter dungeon with bosses, you'll receive special "dungeon task", in which you could read brief dungeon story and see what and how much bosses dungeon have;
5+ new and corrected items: receive special boss-related quest reward or have items, related to daytime;
Fixed an general bug, that could occur with usable items - now they should have their proper cooldown images;

Fixed an bug, that related to "Notice Boards" in Hive'Zara map - now player can't use them before completing starting quest "Call of The Swarm";

Fixed a bug in side quest "Heavy Rain" - now player could properly communicate with locals;

Fixed minor bugs across Hive'Zara main map;

Fixed minor bugs across Sunken Grotto, Brume Cavern, Az'Aqir Underground dungeons;

Temporary disabled "Soulforge Golem" boss in dungeon "Brume Cavern" - now player receive "Ata'ir Crystal" from qiraji-prophet, not boss;

Added missing trigger effects for items, where they need it and it was missing;

Minor translation fixes across whole campaign;
Decreased hero stats for all Xorrax specializations by 5-10%;

Tweaked hero stat level bonuses for all Xorrax specializations: from decreasing by 5-8%, up to increasing by 5-8% for specializations;

Now "Crusader" specialzation have "Hero" attack type, not "Normal";

Now "Necrofiend" specialization have "Chaos" attack type, not "Normal";

Now item "Great Holy Charm" increases overall "Judgement" damage by 19%;

Increased spellpower of Outlaw "Envenomed Blade" by 18% for each spell level, poison damage bonus wasn't changed;

Now side hero "Qiraji Warlock" and his demonic minions have "Chaos" attack type, not "Normal" or "Magic";

Now buyable bandages have proper healpower;

Increased overall movement speed for next Xorrax specializations: Outlaw, Disciple and Necrofiend;
Fixed a small bug, that occured in side quest "Heavy Rain" - now player should be able to finish it;

Decreased respawn timer for earth elemental creatures, needed for side quest "Heavy Rain";

Increased overall drop chance for "Windstone Shard" for side quest "Heavy Rain";

Slightly reworked treasure chest system across whole campaign - now treasure chest should drop it contest, not randomed items;

Fixed a bug, that occured in main quest "Sunken Ruins" - now player shouble be able to progress through story;

Fixed a bug, that occured in side quest "Blood & Sweat" - now player's interrogation should properly start;

Added a small hint about special Hive-related command, that describes all Hive'Zara state (-he);

Added a special hivekeeper, with his help player can donate gold to Hive'Zara stash;

Tweaked most of current bosses on "Hard" difficulty and corrected their fights;

Small translation fixes across whole campaign.
​
This is translated version of my campaign (my nickname on XGM is
Hush
).
Current Released Version:
v1.3
Next Content Version:
v1.5 - TBA
I'd appreciate any bug reports, suggestions and tips!
Write down them here or in campaign download page!
SOCIAL MEDIA
Last edited: