Joined

May 1, 2018
Messages

304
Within this tutorial, you'll find out how to use Reforged' HD Icons in your map without the need to export and re-import them through CascView.
This is useful for maps that want to retain a bit of similarity between supported modes for it, or have a Reforged icon in use that won't display in Classic.
You don't need to own Reforged to do this.
It's super simple, but can be tedious.
For the first step, you'll want to open the Object Editor and choose your desired Item/Ability/Unit icon field.
Below is an attached example of the field for an item, Boots of Speed, which will be use for the demonstration of this tutorial.
The

red

selection indicates the field required to change.
The

blue

selection indicates the Classic mode properties of the icon.
The

green

selection indicates what you will prefix the Icon path with, for it to use the HD version.
"
_hd.w3mod:
"
Now, if you test the map, you will see that in Classic mode, the Reforged icon will be used.
Likewise, if you are in Reforged mode and want to display a Classic icon, you may use the path prefixed with "

war3.w3mod:

"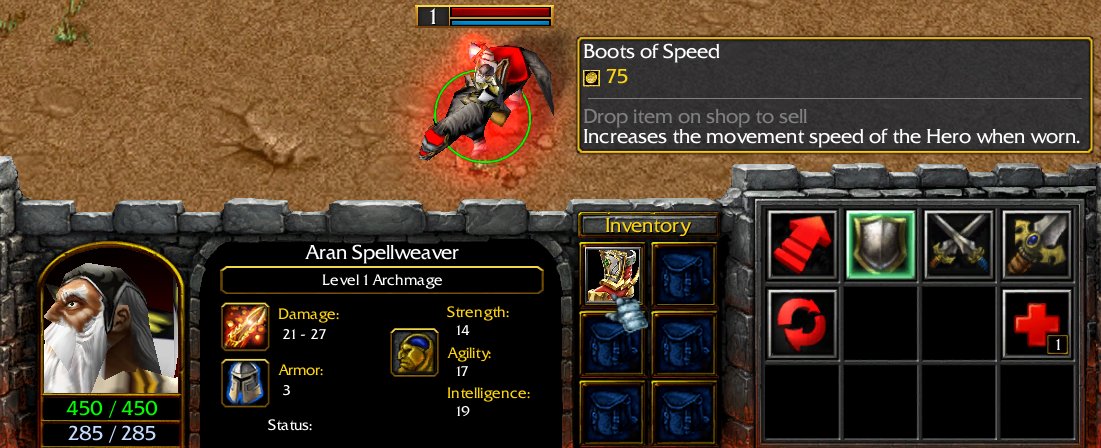 That concludes this tutorial, however there is one known bug by using this method. If you are to pause the game, it will show a default disabled button of the original Classic icon.
Last edited: