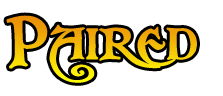 Spacecraft
Create a spacecraft. May that be a spaceship(a space vehicle), a space station(a space building) or even a simple satellite.

A spacecraft or spaceship is a craft or machine designed for spaceflight. Spacecraft are used for a variety of purposes, including communications, earth observation, meteorology, navigation, planetary exploration and transportation of humans and cargo.

Team consists of TWO PEOPLE. No more, no less. Their roles in the creation of the entry model are not specified.
No submission may violate any of the site rules.
If a submission does not follow the model submission rules the creator will be disqualified.
Your submission must be posted before the deadline. The post containing your final submission must also contain the following:

An in game screenshot showing your submission in action.
The file in the appropriate format.

You must show at least one unfinished preview of your submission, before the deadline, as proof that it's yours.
Your submission may not be started/made before the official launch of the contest.
Judges may not participate.
Your final submission must be bug free.
Must contain the following animations, and more if possible:

Stand
Death
Portrait Animations (whether it's for a camera or a separate portrait model)

First Place: 50 reputation points and your entry on the award icon

Second Place: 35 reputation points and an award icon


Third Place: 20 reputation points and an award icon

DonDustin
Pyramidhe@d
Anarchianbedlam

| | | |
| --- | --- | --- |
| Mesh | Vertices and faces | /15 |
| Skin | How well made or how well WC3 textures have been used | /10 |
| Creativity | Self explanatory | /10 |
| Animations | How well made or how well WC3 animations have been used | /5 |
| Mechanics | How well the model works | /5 |
| Effects | Appropriate use of additional effects | /5 |
60 % of the winner shall be determined by the contest's appointed judge(s).
40 % of the winner shall be determined by the results of a public poll.

Last edited: