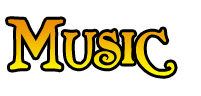 Steampunk


Participants should create a song that fits the steampunk retro-futuristic aesthetic.

Each user can only vote once in the poll.
You cannot vote for yourself. If a voter has the same IP as the author then the vote will not be counted and it may result in the disqualification of the entry.
You cannot create multiple accounts to vote for an entry in the poll. If a voter has been found to be using multiple accounts none of the voters votes will count in the final result.
You cannot bribe users for votes. Contestants who break this rule will be disqualified and given negative reputation.

First Place: 40 reputation points and your entry on the award icon

Second Place: 25 reputation points and an award icon

Third Place: 15 reputation points and an award icon

Participants: 5 reputation points

Judges: 5 reputation points

This YouTube video contains all the entries. The start time of each song is in the video description.


| | |
| --- | --- |
| Criteria | The judging criteria for this contest. |
| Theme (/15) | How well does it demonstrate the feeling of the theme |
| Creativity/Originality (/10) | How original is the piece? How creative are you with the theme/instruments/etc. |
| Production (/10) | Basically, how well does it flow? Are accents used to good effect? Do overall levels make sense? etc. |
| Composition (/15) | How well is it composed? Do the key changes make sense? |
FinalScore =(30*EntryVotes/TotalVotes) +(70*JudgeScore/100)
Contest thread can be found
here
.
Last edited: