I was creating an elf model ( kinda like zelda ) and i decided to show how i create it.
Alright open milkshape and you get this:
make sure you have this option:
\



lets move on:





well since i cant really explain how to place every vertex in an exact place ill show you an screenshot so you just fill the vertex/faces and learn from it.
Save this picture and put it as a background liek this on the frotn view of course: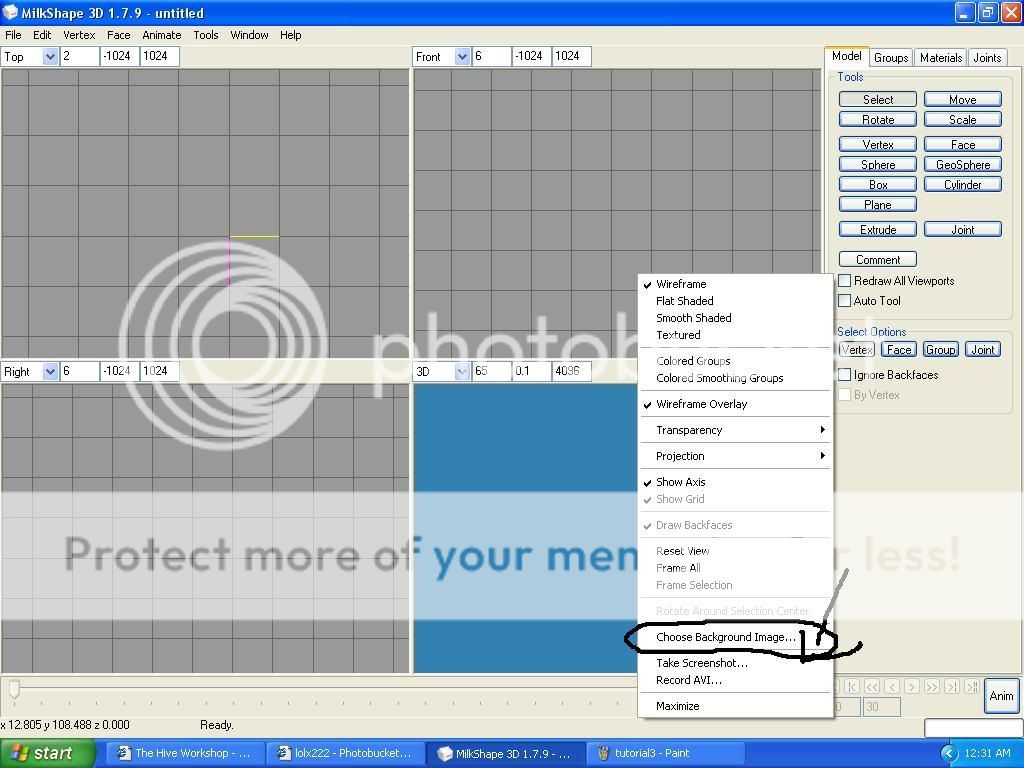 check you image folder and look for our screenshot and doulbe click:
select the vertex and create a vertex atr every white dot.

now to create the faces :
select three vertex then go to face and select create face or you can simply press F anohter way is select the face button in the interface select the three faces manualy.




your facew should be black but we want it grey so yuo go to

:http://i320.photobucket.com/albums/nn355/lolx222/tutorial8.jpg

In my opinion selecting the faces manually is the best way to fast modeling but that's just my opinion.

now create face for evere vertex and at the end you get this: should be a plane of course



mine looks ugly cuz i already had it 3d and was too lazy to create another so i just made it 2d



Now lets make this 3d



move this vertex to make it 3d :

select thos vertex in the fron view and in the top view move them like in the screenshot.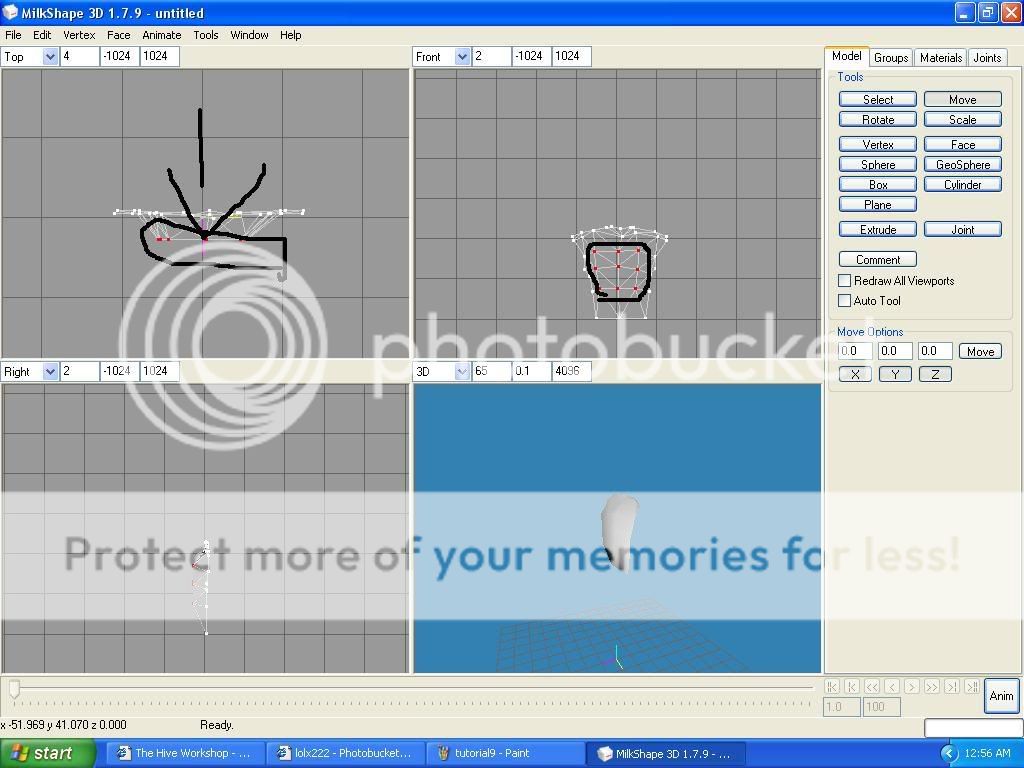 good now it getting a shape.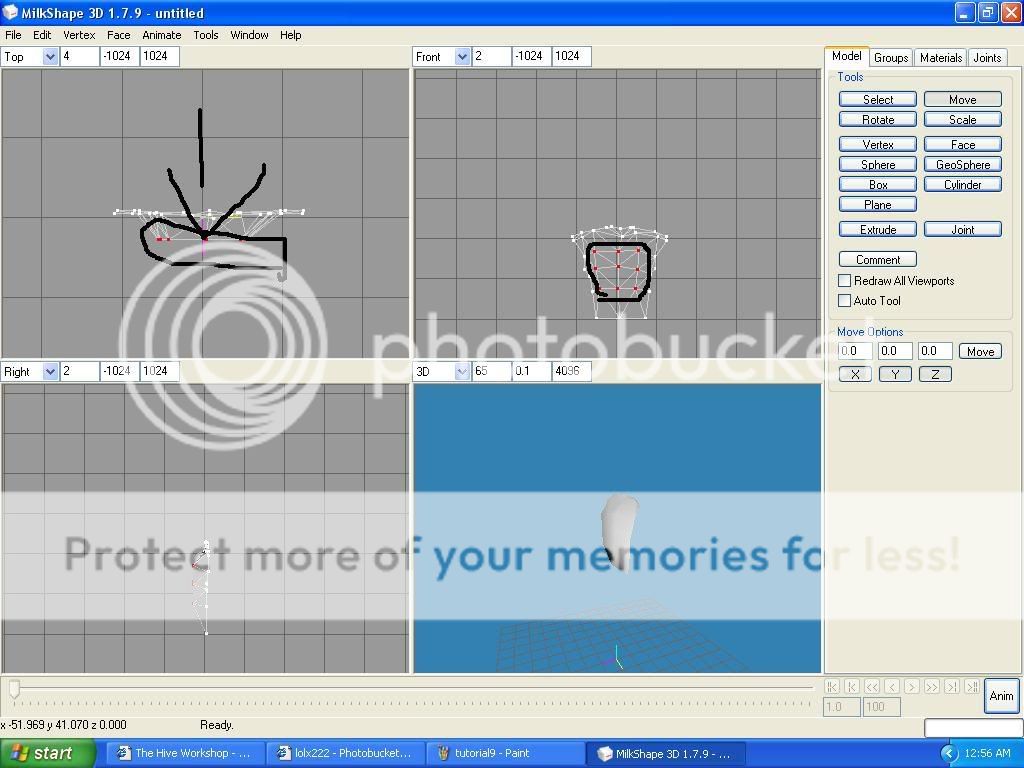 now press crtl + a and then crtl +d is should duplicate our mesh




now go rotate the duplicate :




ok is time to snap and weld



i recomend that you use crtrl + n to snap and crtl + w to weld.

Lets begin!!

ill just show how to do one the rest is common sense:



remember leave hole for neck waist arms etc.

this is the final product:



sorry for my bad english.

look at the model for reference its milkshape format:

Last edited: