Joined

Jul 29, 2008
Messages

9,220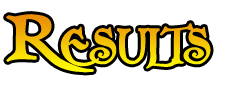 Contest Theme: Ascension
Contestants were to take a Unit from Warcraft III and create a model depicting an alternative Heroic version of it.
This was a very successful contest with lots of heated competition and some really great entries; I encourage you to check them all out! While mistakes were made and balls were dropped (specifically on my part; getting these results out a
bit
later than hoped for...), I think fun was had by all. Hopefully you even learned something. Onto the Results!
[[Please refer to the attached "Voting Calculations" Excel spreadsheet]]
Voting was done with a new system, which unfortunately had a few kinks we have yet to work out. You can see the results
here
, but they are incomplete, so I manually counted up all (correctly-done) Vote Posts from
this thread
.
Total Number of Voters:
24
Total Votes:
(e,h) Chenralstrasz
(e,h) GreeN!X
(d,h) PROXY
(e,h) GhostThruster
(e,h) DwarfBoy
(c,c) DonDustin
(e,h) deepstrasz*
(h,g) knight26
(d,d) chr2
(c,d) CreatorD3292*
(f,e) savinguptobebroke
(d,c) XxDizzyxX
(h,h) Legal_Ease
(c,e) Edge45*
(c,c) Duhcake
(c,d) Kam
(d,g) Gekigengar
(d,g) masterbielski*
(c,h) MiniMage
(g,g) Apheraz Lucent
(e,h) RED_BARON
(c,h) Wrathion
(c,e) Ahimtar
(c,h) A.R.
*Some of you had little to nothing written for "why" you voted, which
was
a part of the voting process; however, since this is the first time we've done this (and technically you wrote
something
) I kept all the votes.
~~~
[[Please refer to the attached "Voting Calculations" Excel spreadsheet]]
===
=== HAPPYCOCKROACH
===

Mesh:
3/10
I'll start from the weakest part of your model, which is its mesh. There are some important issues here.
Firstly, I think the whole think looks kinda 'ugly'. There are many arranged perfect primitives. That certainly isn't the best way to make an elegant mesh in the wc3 context. Also, that head is too backwards and too tiny so looks kinda out of place.
And I'm not much of a poly nazi to discount you solely for your polycount but something bugs me about the polygon unbalance you have in your mesh. Some pretty small spheres have too many segments compaired to the rest of the model. You should keep the same detail scale in your mesh.
---
Animations:
6/10
The understanding of the motion and physics in many parts of the animations isn't half bad at all, and that morph anim is pretty cool. You've done a good job at it. There are some seriously unnatural flaws though, being the most representative of that the Stand - 2 anim.
---
Skin:

4/10
The wrap is alright in some parts of the model. There are quite a lot of flaws though.
I'm just not sure if many texture decisions were good ideas to begin with it.
Firstly, that plain-coloured cross-like head wasn't. It isn't worth the polies it consumes.. plain colours and hard edges are pretty unaesthetic. Also, those "fractal patterns" you created in the razor discs end up lacking strong contours and definition and looks just too random.
And overall you could have used the skin better to shade your model properly.
---

Mechanics:

4/5
Performs okay in-game, and has everything required to work. It's just a little bit out of place because your thinking of animation and that dissipate, for instance, makes it a bit out of the wc3 patterns.
---

Effects:
4/5
The effects are pretty alright and look good in-game. The dissipate thing is kinda edgy though.
---
Creativity:
2/10
Although there's some creative features in this model's execution, as the morph animation, it leaves much to desire on being a consistent and solid concept.
Too many stuff seem to be a bit too random, like for instance, the razors. They are a weapon idea, but they don't have a mechanism idea following it. It just floats around and ends up looking quite random. Also the cross-like face, for instance. Does it follow an idea, a theme, or maybe a feature from the un-ascended unit? It does't. Turns out random as well.
Also, I don't see a strong connection between it and its un-ascended form, the Infernal Machine/Contraption. This one seems high-tech, but not the antique old-school macabre technology we have at the infernal machine. seems more like an alien/transformer thing. What is also pretty off wc3 context.
---
---
Overall rating:
23/50
Mesh:
6/10
The mesh is quite alright. The anatomy is mostly ok, except the torso/belly part which looks a bit off. For a model with 1400 polies I would expect more poly love on her body. (Or less on the rest)
---
Animations:
4/10
You didn't make those animations, so it's up to me to judge if they fit and if they're well-rigged. Well, they do fit, with the exception of the walk animation which is a bit too masculine. But she's a female warlord, so she doesn't need to be actually too girly. (Although her face is pretty feminine) ...overall, a bit of tweaking was necessary and would have been good.
And the rig is kinda off. It floats at death way too much above ground.
---
Skin:

7/10
I really like the idea of using the summoner skin to make a female troll, and you sure did that trollifying-a-naga pretty well. And that bear headress is a damn nice addition.
But honestly, you should have left her boobs appear :>
Or make a different cloth there. Because using that fur texture created some edges which are too hard and broke the continuity of the texture. And I think female trolls would be fine with walking around topless.
And I'm not very fond of that impaled human head there. Its texture goes out of your scheme and kinda breaks the nice consistency you have in the rest.
---
Mechanics:

4/5
Works fine overall. But the spell anim makes it work not very good for casting spells.
---
Effects:
1/5
You have practically no effects, and they are necessary at some moments. Spell animation, for instance, if you check the troll has special effects at his spell anim that make it work as a berserk.
And a sound effect at the moment she hits the ground would've been good.
---
Creativity:
7/10
It is a simple and effective concept with some pretty creative additions. I like that this model is totally in wc3 context but is its own thing and there's nothing like it available there. But still, it doesn't look as powerful as it should to represent an ascended forest troll.
---
---
Overall rating:
29/50
Mesh:
10/10
Really well-done, in all parameters. Topology, anatomy, poly balance, aesthetics. There's not a single mistake I could point out.
---
Animations:
9/10
They're just really good. Linear animations, which is lighter in filesize, and yet they're almost impeccable. Attacks look very powerful, what is really nice.
---
Skin:

10/10
Skin is what this model is best on. I won't say it looks wc3-ish, because that would be an offense. :>
(It actually fits wc3 context. :v)
---
Mechanics:

5/5
Works fine in-game, has all set.
---
Effects:
5/5
Effects are there, and in the right measure.
---
Creativity:
1/10
I think you already expected a bad rating here. This is like a remake of the abomination for sc2, or anything like that. You didn't recreate anything significant about the abomination. It obviously fits the context and has relation to its original, but this wasn't too hard to achieve, unless you came up with a new concept.
---
---
Overall rating:
40/50
Mesh:
10/10
Not a single mistake I could point out. Looks good and technically reasonable regarding topology, polycount, etc.
---
Animations:
10/10
They're pretty good. Although I'm not so fond of Stand - 2 that kinda lacks a purpose, the overall high-qualityness and the fact it has damn well made portrait make me hesitate giving a rating any lower than 10/10.
Oh, and the walk animation is very elegant. :>
---
Skin:

10/10
The skin is impeccable. Looks damn nice and gives shape to the mesh (i. e. boobs). This is how blizzard was meant to do their models, if they were as good with it
---
Mechanics:

5/5
Works fine in-game, has everything set.
---
Effects:
5/5
I'm not a fan of the purple particles, I think green would've been better. But they were certainly well done and in the correct measure and discounting from you because of that particular thing doesn't sound fair to me.
---
Creativity:
9/10
This is great concept-wise. If you allow me to make conceptual assumptions on your model, I see the spirit of a phoenix on this high illusionist, as she glides around spreading her hanging sleeves. :>
It is obvious she fits the wc3 atmosphere and very clear she is a master sorceress, but she has her own way.
What I don't like much is the way she looks like a marvel heroine in rubber suit, and that's a tad bit off.
---
---
Overall rating:
49/50
Mesh:
6/10
The mesh is okay and polycount is reasonable, considering that when using in-game textures it is common to need some extra polies for the wrap. The vast usage of alpha planes is something a poly-nazi will praise. :v
I'd complain though that with the polycount you have you could have given that body of hers a lot more poly love. For instance, the limbs. Not only having 1 single segment for each part of the limbs is ugly, but also conforms a bad topology. It makes your model screw up when animated. (as she does a bit) Be sure to give knees and elbows an extra ring of polygons next time, or even half a ring works. (collapsed at 1 side)
---
Animations:
8/10
The animation choice was correct, although I'll have to say there's not much merit on that, since your model structure is almost the same as the other models that use that animation set. But you sure have your merit on the pretty nice edits, like having a whole set of alternate anims and morph anims also. If I can be quite lame and make explicit comparisons between entries, Freddyk's entry is an one-in-a-thousand in-game animations usage, but this is at least one-in-a-hundred.
---
Skin:

8/10
Nice usage of in-game textures. The wrap is possibly the main aspect that makes this model be its own thing. Weren't for the wrap choices, it wouldn't be an autumn/barkskin/treefolk archer. And its execution was mostly flawless. I just think some details went too far and didn't help, like the quiver runes.
---
Mechanics:

5/5
Not a simple model to get to work, but it does work well, clearly this has been much in your concern.
---
Effects:
5/5
Pretty fancy effects. I would say it almost reaches the edge of what would be too much, but in-game it's fine and looks nice.
---
Creativity:
8/10
This is a great example of going far and ellaborating in simple guidelines. The barkskin form, the autumn theme, the tree-like body parts, and the slightly eccentric details as the moon shaped cape, all come in a consistent package that makes up a great concept, which lands smoothly in wc3 atmosphere. However, I would complain that in-game it kinda loses its beauty because the idea fails to definitely detach itself from the team of female archers in the mpq.
---
---
Overall rating:
40/50
Mesh:
10/10
Great mesh. Has the right measure of bulk, overall looks just too right. Polycount isn't low, but it is surely consistent on its own pattern, so I won't be a poly nazi at you.
---
Animations:
10/10
This is possibly the best in-game animation usage I have ever seen.
The birth anim is just way too awesome. Every little detail contributes for the perfect sense of motion in it. The drawbacks, the agressiveness, good job, really.
---
Skin:

10/10
Very creative, to mash up all those textures and come up nicely in a consistent character.
---
Mechanics:

5/5
Works fine. Not totally sure about the Infernal Machine morph through the birth anim though. But I'm sure it's doable.
---
Effects:
5/5
The effects are nice and appropriate.
---
Creativity:
10/10
This is one hell of a creative model. The concept unrolls itself perfectly from the Infernal Machine as an absolutely unpredictable and powerful ascension of it. Yet it is the absolutely in-context with the macabre wc3 demonesque machinery.
---
---
Overall rating:
50/50
Mesh:
8/10
Hmmm... This is not how we're meant to do wc3 models as good old blizzard taught us. (Low-poly mesh paving the way for the texture to define shape)
But I won't judge the pattern you follow, but the quality itself. It is actually damn well made, regarding topology, anatomy, etc. And the polycount isn't unbalanced, the model is consistent.
I would just complain about aesthetic issues, as the proportion of the details being quite off overall to me... That kinda plastic-looking paw, those bulky discs on the shoulder pads... overall things could've gone through further refinement.
---
Animations:
8/10
Many. And good. They follow a quite different sense and taste than what I'd call wc3-ish, but they're well-done and effective. However, walk sways a bit too much and attacks could've been more agressive.
---
Skin:

5/10
Although I know you have put a lot of effort into it there are many aspects of it that would still need some work. Firstly, you let the mesh define the edges. That's bad. Edges are ugly, the texture should get rid of them. Also, it lacks definition. Overall blurriness and pixelation lowers its standard. If you had more details such as stuff engraved on the armor it could look less bland.
---
Mechanics:

3/5
Works ok, but the brilliance-aura-like thing you gave it is bad for two reasons. It makes it ambiguous if the hero has an aura already, or if two are summed up, or whatever. And it streches too far, clipping with things that are far away from the collision size and with the terrain.
Also, lacks attachment points.
---
Effects:
4/5
Most of them are interesting and well-done, specially the spell animation effect. But sometimes it's quite an overcrowd. And that white/red glow is too low-res to reach that size.
---
Creativity:
7/10
A simple and effective concept. Creativity dwells more at the minor aspects of the execution, although I think sometimes it almost reaches the threshold of excessive randomness. The slight fire theme isn't applicable to the model as a whole, for instance.
Nevertheless it does represent the ascension well and goes along well in wc3 context. (Although pretty much everything in this model's aesthetics deviate from wc3-ish style)
---
---
Overall rating:
35/50
Mesh:
7/10
The mesh is overall alright. It has a high polycount, yes, but that's not really a big issue, because the polies follow their purpose, which is sometimes proper wrapping.
My complaint is more aesthetic than anything else. The wolf head bracer is too bulky, which ends up having too much hierarchy and making it quite unbalanced, because it is the only thing that significantly goes out of the symmetry. The sensivity to add/remove more elements that break that symmetry could have made it better.
---
Animations:
8/10
You see at first glance where they come from. But there's a lot of tweaking and nice additions which make it a not-ordinary-at-all animation import.
---
Skin:

5/10
To me this is the weak part of this model. The fur texture chosen, combined with the wolf texture, and the guy's hair, makes up a quite ambiguous combination that in-game looks like an undefined and boring gray mass. The rest has a good wrap and is well placed, but the impact of the bad fur/hair texture on the model is big. There are some ugly edges on it, too.
---
Mechanics:

5/5
Works fine in-game.
---
Effects:
5/5
Great effects. They play an important role in the model and are very well-made.
---
Creativity:
8/10
The base idea of a wolf-master shaman is nice and the execution is good as well. It does look powerful and ascended.
---
---
Overall rating:
38/50
===
=== MISHA
===
Misha said:

mesh: 7/10 feels nice, fits the war3, but it could have had a bit less rickety hips

anims: 5/10 they are pretty robot-like and not that smooth, but it isn't that noticeable. (plus portrait anim is crazy

)

texture/UV: 7/10 it is is looking solid, clean and nice

mechanics: 3/5 it looks nice, performs well, 'fits the theme' when placed to other heroes, but might not be that perfect

effects: 4/5 pretty average and not too flashy. just neat

creativity: 7/10 it looks 'out-of-the-box-thinking' and interesting, but could've been lill more refined..


mesh: 7/10 I quite like the design and the little details like her face paint and little feathers, tho they might not be that noticeable unless in a closeup. also it has a nice shape
anims: 4/10 i really feel that she could have been a lot better with really tweaked animations making her stance really less brute-like, she being hunched obscures a bit of the body wrap
Texture/UV: 7/10 I like it, it's neatly wrapped and has a nice feel
mechanics: 4/5 looks, feels and performs really well
effects: 2/5 i haven't seen much effects on her 'u'
creativity: 5/10 it feels nice, has a certain appeal, but i feel it could've had a lill more of that 'troll mystique' to it

mesh: 10/10, really nice, eats the war3 abomination for breakfast

anims: 9/10 they really feel great on the model, but are also just like the normal normal abo anims. well done.

texture/UV: 10/10 I mean, just look at it, i reserve my right to be lill biased on this one.

mechanics: 5/5 it really is the 'hero abomination' as it says on the tin (lol) it also performs greatly.

effects: 4/5 it doesn't have that much, but they do feel really cool, like the blood spray from the stomach

creativity: 9/10 for really re-inventing the abomination model and making it maybe slightly derpy, but much more badass.

mesh: 8/10 it looks pretty nice, but feels a lill bit strange (pointy bust and really fashion-model/ marvel heroine body shape)

anims: 10/10 no issue here, anims fit really well with the char

Texture/UV: 8/10 definitevly more marvel or X-men than warcraft. yet she fits in nicely

mechanics: 5/5 nothing to complain about, i think

effects: 4/5 feels nice, it's sparkly but not too fancy

creativity: 8/10 certainly well re-invented sorceress model, but also a little bit odd (that hair reminds me of 'mega-mewtwo-y'

)


mesh: 10/10 Now this is the real war3-decepticon :] the combination of infernal, infernal machine, and fome more infernal-stuff makes a really unique, but really fitting war3 model.
anims: 9/10 really nicely fitting combo of infernal and infernal machine anims, they are pretty much meant to be together, lol. especially great is how the portrait speaks (but his dissipate anim makes him 'decay' but that's just minor, to me (again being biased, lol))
Texture/UV: 10/10 I'd say.. pretty epic wrap, and this might be my favorite model here
Mechanics: 5/5 it really fits well with other war3 models, looks like a boss (aka hero) and performs greatly.
Effects: 4/5 they look really fitting and give him a sinister touch of a war3-decepticon :]
creativity: 9/10 this is a pretty unique model, and really well made. the whole machinery is really thought out nicely and the infernal effects only add up to it.

mesh: 9/10 very warhammer 40k, with a pretty nice feel to it

anims: 8/10 very nice, they feel very smooth, but some of them perhaps could use a lill bit more refining (also there's no hint of talk animation on the portrait)

Texture/UV: 9/10 very warhammer 40k, very warcraft-ish as well, his skull is a bit lacking in contrast tho

mechanics: 4/5 it looks and performs well, but for some reason he cannot display the 'thunderclap' effect on him (perhaps no auras either)

effects: 5/5 feeling nice, multi-colored and varied. and.. just look at that fiery spin anim

Creativity: 9/10 it is a very cool morel rounding up what i feel is a merge of warhammer 40k and warcraft. really well done.


mesh: 9/10 really nice mesh and pretty creative idea. and i like her chubbier face
anims: 7/10 while having this cool set of anims and a cool alternate form, i really wish her spell animations were a lill more varied, she ends up shooting arrows up on anything, even blink <w< (and portrait could use alternate form)
Texture/UV: 9/10 this is really the best part of the model, the big wooden arm wrap, the bow, the attire.. it really makes a well/done character. especially in the alternate form.
mechanics: 5/5 nothing to complain here. fits well with other war3 heroes.
effects: 5/5 i really like the lill orbs on her bow and the pulsing runes on her quiver. as well as the morph effect.
creativity: 9/10 it really fits well and is a really great merge of a treant (i guess) and an archer, a unique hero that night-elves would be fine with.

mesh: 8/10 lill bit too beefy for a war3 hero and more leaning towards WoW-char shape

anims: 8/10 they feel very nice, very fluid, but also very beefy, like a massive tank, instead of a ascended shaman '~'

Texture/UV: 10/10 this is where this model shines, the attention to details is great, from the clothes to scars

mechanics: 5/5 also nothing to complain here..

effects: 4/5 while the magical claws feel really great, i don't think so highly of the particle cloud in his channeling or particles on his basic spell anim.

creativity: 8/10 yeah it is a really great rework of the original shaman, but i think that he lost a little bit of his shaman mysticism, due to that really beefy and stocky shape, still, all in all, a well-rounded model. good job
===
=== MINIMAGE
===
MiniMage said:

Infernal Decepticon - A
Originality: 7/10
Usefulness: 4/10
Style: 6/10
Filesize: Medium Quality (Under 200kb)
Overall Quality: 187.97 KB
Adaptability to ingame Units: 3/10
Animations: 3/10
Portrait Quality: 1/10

Hero Clan Queen - B
Originality: 9/10
Usefulness: 10/10
Style: 8/10
Filesize: High Quality (Over 200kb)
Overall Quality: 272.1 KB
Adaptability to ingame Units: 8/10
Animations: 8/10
Portrait Quality: 9/10

Hero Abomination - C
Originality: 9/10
Usefulness: 6/10
Style: 9/10
Filesize: High Quality (Over 200kb)
Overall Quality: 415.12 KB
Adaptability to ingame Units: 8/10
Animations: 8/10
Portrait Quality: 10/10

High Illusionist - D
Originality: 7/10
Usefulness: 6/10
Style: 9/10
Filesize: Medium Quality (Under 200kb)
Overall Quality: 164.3 KB
Adaptability to ingame Units: 7/10
Animations: 8/10
Portrait Quality: 9/10

Infernal Wheeled Warrior - E
Originality: 10/10
Usefulness: 6/10
Style: 8/10
Filesize: Medium Quality (Under 200kb)
Overall Quality: 152.48 KB
Adaptability to ingame Units: 6/10
Animations: 8/10
Portrait Quality: 9/10

Skeleton Warlord - F
Originality: 8/10
Usefulness: 5/10
Style: 6/10
Filesize: High Quality (Over 200kb)
Overall Quality: 476.3 KB
Adaptability to ingame Units: 1/10
Animations: 6/10
Portrait Quality: 9/10

Sylvan Sentinel - G
Originality: 4/10
Usefulness: 5/10
Style: 5/10
Filesize: High Quality (Over 200kb)
Overall Quality: 301kb
Adaptability to ingame Units: 9/10
Animations: 6/10
Portrait Quality: 6/10

Wolf Lord - H
Originality: 8/10
Usefulness: 7/10
Style: 8/10
Filesize: Medium Quality (Under 200kb)
Overall Quality: 194.66kb
Adaptability to ingame Units: 9/10
Animations: 9/10
Portrait Quality: 9/10

Summary

;

First Place: H, the wolf lord. The model features quality, with creativity in a nice blend, packaged with a small size as opposed to its great quality. The animations are smooth and the portrait is well done.

Second Place: C, the hero abomination. The models features astonishing quality, a beautiful portrait, it's an original interpretation of a heroic version of an abomination, with beautiful mesh and animations. However, it's quite large in file size and thus gets second place.

Third Place: E, the infernal wheeled warrior. This model is a creative model, a heroic version of the infernal. The animations are well done, the mesh is interesting, the filesize minimal if compared to its quality. However, it feels more like a cool infernal alternative than a mighty infernal hero. Although that may just be me. Anyhow, third place it is for this one.

4. High Illusionist - D

It's a decent upgrade of the sorceress, but it does not impose such a heroic image, it's more like a 80's superhero styled sorceress. The model itself is a minimal filesize and the quality is great. Animations are rather smooth. The portrait works well as well.

5. Hero Clan Queen - B

It was tricky pondering on if this deserved the fourth place, it was the most original model of the uploaded models, however, it just didn't seem to compare to the extremely heroic and masterful monsters above here. If it was at all possible, it would've had a shared fourth place. Its animations and mesh were well done and rather small compared to its quality.

6. Sylvan Sentinel - G

While not an original model, it works. The concept is interesting, but mesh-wise, feels more or less like the night elves archer hero. The mesh, looking like the introduction screen for the night elves in the normal mode. In the alternate mode it looks quite interesting, but the portrait does not switch when you morph. With about 300kb in file size, the model is rather big compared to its quality.

7. Infernal Decepticon - A

While interesting in concept, this model features a portrait that is subpar. You can't really make out a face or anything. The animation are a little wonky, not bad, just a little jumpy. Although the filesize is alright. The mesh also feels like it could've needed some more work done to it.

8. Skeleton Warlord - F

This model features an interesting mesh, although one that does not fit warcraft 3. The animations are a little jumpy, at the very least the walk animation. The portrait was alright. However, the reason this fell to the last place was because of the almost 500kb filesize. Compared to its quality, it's not a very high quality.
===
===FINGOLFIN
===
First, let me just stress that this has been an amazing contest, and the quality of all entries is truly above-par. I hope we will see the same degree of participance and dedication in future contests! Now, here are my results:


*MESH 10/10
I have nothing bad to say about this mesh. The polygon resolution is consistent throughout the model, it has no bad angles, and it is low-poly in the artistic way that I would wish from any warcraft model. It also does not deform in any visible way during the animations.

*ANIMATIONS 9/10
What defines a good anim transfer to me is when you cannot clearly recognize that the animation originally belonged to another model. The use of Infernal animations coupled with your own edits are very well executed in this model, and the transformer-like birth animation is a piece of art which also helps tie this hero to the original unit it represents. My only critique is that the dissipate animation should have the pieces floating towards the sky rather than down the ground, but since this is a mechanical I guess the decay approach is fair.

*TEXTURE/UV WRAP 9/10
The wrap has nothing to be desired, but then again, the ingame textures were made to fit this kind of geometry, so you had lots going your way. Good job none the less.


*MECHANICS 5/5
The model includes footprints and has animations for both ground and air attacks. Attachment points, event sounds, collision geometry and even ominilights exist where you would expect them.

*EFFECTS 3/5
The effects fit nicely into warcraft, although I would wish for the death animation to be a bit more spectacular.

*CREATIVITY 9/10
This is a difficult point to judge when the goal of this contest is to mimic an existing warcraft unit. Much of the geometry is borrowed, yet I feel like the idea of him "rolling out" of an Infernal Contraption is very clever. There are very few points where you could have gone further with this design.


*MESH 5/10
I am having some difficulties figuring out the anatomy of this model. The different body parts are detached in a way I do not feel is justified by your concept. His legs are trunks, and the torso feeels blobish. There are also holes in his armpits where you can see into the model.

*ANIMATIONS 7/10
You have my respect for making your own animation set for this one. The walk animation is not as awkward as most self-made ones turn out. The sheer amount of them also

speaks to your favor, and the morph animations are well executed. However, I do not understand the yoyo-like motion of the "discs" in the stand - 2 animation, how does he control them? If they are attached by strings, you should have visualized this, saying that "it's magic" feels cheap to me since it doesn't immediately come across in your design.

*TEXTURE/UV WRAP 5/10
The fact that some pieces are stretched while some are overdetailed makes the different body parts feel uncohesive. The torso suffers the worst from this, and since it is such a large piece of the model this is a big problem. The only part I like about the wrap is the armadillo-like neck, and the crystal, which are both nice uses of ingame texture.

*MECHANICS 3/5
The model supports a multitude of different spell types, which is a great plus. Attachment points are also correctly aligned, and sound events are present. Footprints are missing. The connection between your model and the warcraft unit it represents is very vague.

*EFFECTS 3/5
Most of the effects are OK. The alternate attack particles feel too downscaled though, and so does the hero glow at his feet. Even though the fire at his shoulders look cool, I cannot quite see what logical purpouse it fills - maybe you should have added some kind of magic effect instead, to show what holds his arms together.

*CREATIVITY 6/10
Even though I disagree with many of your design choices, the animations show nice signs of creativity. I just wish that the connection to the Infernal Contraption would be more clear.


*MESH 7/10
You succeed in carrying through the female aspects of this model in a good way. Sadly, the animations warp her arms and legs in a very awkward way, which makes me feel like you should have added a few extra segements at these joints. It might also be an issue with your triangulation or rigging, either way, it ruins an otherwise fine mesh.

*ANIMATIONS 5/10
Suiting as they may, the animations are way too few. I would expect at least one distinguished spell animation out of a hero model. The inclusion of a dissipate death is nice though, but there is still too much to ask for.

*TEXTURE/UV WRAP 8/10
The use of the Naga Summoner texture is a very creative move which payed off well. The waist coth could use a better texture though, right now i feel like it lacks alpha elements which makes it look flat and square. Overall nice job.

*MECHANICS 3/5
The model includes footprints, sounds, collision geometry, and spawn objects. All attachment points are correctly aligned. The portrait displays correctly and is well animated. However, the lack of animations makes this unit uncompatiable with most spells, and i cannot see which unit this corresponds to.

*EFFECTS 1/5
This unit has no particles. Like mentioned, some spell animations could have given you an opportunity to shine on this front. The hero glow is present and appropriately scaled.

*CREATIVITY 6/10
The design is good, and choice of making a female orc unit is unusual and welcome. Still, I don't feel like this unit meets the design goal of this contest.


*MESH 10/10
Every aspect of this mesh is absolutely beautiful. The teeth and gore strands at his gut are great examples of how to use alpha textures to increase the visual complexity of your model.

*ANIMATIONS 8/10
Overall very fuent and well made. The model supports a variety of spells, the talking portrait animations are also a great plus. My only remark is that the hook snaps sometimes during stand animations.

*TEXTURE/UV WRAP 10/10
The shading is good, colors are vibrant, and the wrap is completely seamless. The skin blends in well with the other warcraft models. The texture disposition is also good, with minimum empty space. Great work here.

*MECHANICS 2/5
Footsteps, sounds, colision geometry and spawn objects are all present where expected. However, your attachment points are not working correctly. The "hand, left" point floats around when he moves and is not located where it should be. The "overhead" point floats up and down when he moves, which makes me wonder if you linked it to the root bone (it should be unlinked). I was not able to properly attach anything to the "hand, right" point, but it might also just be that the model becomes hidden inside the hatchet. The feet attachments are not working either.

*EFFECTS 3/5
I love the blood spray in the spell animation - very creative, and inspiring for anyone that might be using this model. I would have expected some more particles during the death animation, though, the blood spawners are not enough.

*CREATIVITY 5/10
Despite the theme of this contest, I feel like making an abomination out of an abomination is just not that very creative. overall he looks too similar - more like an updated model for the standard unit than a hero, with the shoulder pads being the only thing giving him any kind of distinguishment. The way you designed his guts still impresses me though.


*MESH 10/10
Absolutely beautiful mesh which blends in perfectly with warcraft. The anatomy is good and it does not deform.

*ANIMATIONS 7/10
The few animations you have work well and look good. You have support for a couple of spells, although I feel like you could have added some more.

*TEXTURE/UV WRAP 9/10
The texture blends in so well with warcraft, and the wrap is so similar to bizzard style, that I had to double-check that you did not borrow any parts of it from the ingame textures. You did some great work with the alpha details, there are no seams, and the disposition is good. My only remark is that the gold is a tad to dark to match the warcraft units, and the red hue makes it look more blood elf than high elf. Overall great job though.

*MECHANICS 5/5
Attachment points are properly aligned, the model includes a talking portrait, there are sounds, blood splats and collision geometry. All animations work flawlessly together with most spells. I have nothing to remark here.

*EFFECTS 4/5
Particle effects are simple but appropriate.

*CREATIVITY 8/10
I feel like you met the theme goals well with this model. it looks similar enough to the sorceress for you to recognize it, yet different enough to be distinguished. Some people went further in the terms of unique ideas though.


*MESH 7/10
The mesh is well crafted and anatomically correct, but in many places I feel like the polycount is way too high - these especially include his arms and feet. High polycount in itself is not a crime, but in your case you are using up polies where you don't realy need them, such as at the edges of his gauntlets, which could just have been a plane, and for the axe, where you could have achieved the same effect using alpha textures. Being able to make good low-poly meshes is a skill most people overlook, and you might want to work on that.

*ANIMATIONS 7/10
Once again, I respect your choice to make your own animation, and you have included a nice variety of them. Yet, the walk animation is too fast and just looks ridiculous, and the attack animations lack some force. His axe snaps and floats, and the death animation makes no sense to me. The amount of spells is a plus though.

*TEXTURE/UV WRAP 6/10
While the texture itsef is great, the layout is terrible. The low level of detail does not justify you using three different textures, you could have easily downscaled the pieces and fit them into a single one. Good job on the wrap though, there are no ugly seams and the shading is nice. Teamcolor is also subtle and well made.

*MECHANICS 2/5
Sounds and footprints are present and working. Includes talking portrait animations, and supports many spells. There are no attachment points, which is a big minus. The art style somewhat clashes with that of warcraft.

*EFFECTS 5/5
Particle effects are well executed and exist in plenty.

*CREATIVITY 6/10
The purple cloak is a nice way of translating elements from the Skeleton Mage to this model. Apart from that, I feel like this concept doesn't really connect with any warcraft unit.


*MESH 8/10
Although this model still reminds me lots about the archer, it has some nice elements which helps it stand out. The cape flaps, leaves and forked bow gives it a unique feel, and the flashing rune on the quiver is an exquisite detail which really adds a sense of livelyness to this model. Overall, the geometry is good and does not deform. I love the leaves in her hair and on her arm.

*ANIMATIONS 7/10
The double sets are a nice feature, although I think you could have added at least one more spell animation.

*TEXTURE/UV WRAP 8/10
The colors are well chosen, the texture pieces are consistently scaled, and the texture wraps beautifully except on her legs where it feels a bit stretched and flat. The abrupt transition to the leaves makes them look like a pair of 70's jeans, but this is not a huge issue.


*MECHANICS 4/5
The model includes footprints, blood splats, and attachment points which are all correctly aligned. The barkskin mechanic is cool, but the lack of other spell animations limits the usefulness of this model somewhat - the barrage animation will play in situations where it does not suit. It fits well into the warcraft universe and its reationship to the archer is clear. A talking portrait and custom projectile are both included.

*EFFECTS 5/5
Most animations are accompanied with a sprinkle of leaves or some ribbons, which feels unique and exotic.

*CREATIVITY 10/10
There are some design choices here which I really like, and the design feels unique while it still connects with the rest of the night elf units. The orange color theme is a great choice.


*MESH 8/10
Amazing mesh with nice face and fur details. My only remark is that his back looks unstructured and it is hard to make out how his coat is supposed to be crafted. This makes a big difference since the back is a part you often see.

*ANIMATIONS 9/10
Beautiful and fluid animations with lots of different spells included. My favorite is the ghostly wolfs head shooting out of his arms in the "spell throw" animation. Talking portrait is a plus.

*TEXTURE/UV WRAP 7/10
Good choices of texture, although I am still bothered by the wrap on his back which looks a bit messy aswell as affects how well he fits with other warcraft units. I am impressed with how well the timber wolf texture fits with the shaman pelt though, and excellent job on his hair too.

*MECHANICS 4/5
Includes blood splats, sounds, footprints and proper attachment points. Supports most types of spells. I do wish the relationship to the shaman would be more obvious though.

*EFFECTS 5/5
The slashes, flashes and wolf spirit faces all look amazing on this model. Good job.

*CREATIVITY 8/10
Although the idea is hardly unique, you have managed to put a lot of character into his face and appearance which I admire. The claws and white fur makes him connect well with the shaman, but some parts of the art stye still doesnt quite mix. I feel like this model will be great for cinematics.

(Image for those without Microsoft Excel (you can always open an account via SkyDrive & get free Web-Office apps, by the way)

I would've liked to include sub-categories of awards/achievements, for stuff like "best geomerge/scratch mesh/in-game wrap/scratch texture/animations" etc, but we ran out of time & motivation & stuff, so argue about all that in the comments below!
So that's it; congratulations to
Freddyk
,
-Supa
and
A.R.
for their winning entries, and congratulations to all who entered! And on a personal note, thanks for letting me
butcher
manhandle
botch up big time
run this contest-thingie! Quite an interesting experience.
===
Contest
//
Poll