Map Status

Type:

Open Role Playing Game / ORPG

Map Size:

256 X 256

Suggested Players:

3 - 8 Players

Tileset:

Custom

Early Alpha Release Download: Click Me! Current Size:

3,6 MB
Dota 2: Open Role Playing Game
is a Warcraft III multiplayer map that I developed for fun. Perhaps this may sound absurd, but I got a random idea to develop Dota 2 in orpg version, I thought of typical but fun gameplay with fancy graphic. I'm making this map as a fanmade of the original game Dota 2 that developed by Valve, no copyright infringement intended. Please note that this early alpha release is just for testing purpose. Any feedback would be appreciated.

Only few hero currently are available, I pick the role that does suit for generic orpg that you usually played in this early release. And of course, more Hero will be available in the future release!

Currently only few. At the moment, I'm not intend to include something that need a long time to finish such as fullscreen inventory system - since I intend to make a quick development for this early alpha release, so people able to test it by themselves. but in the future, I probably will include more advance systems, at least before version 1.0 is out which is not either alpha or beta. Fancy and advance hero pick system is implied in the project for this early alpha release, since I'm not really interested on typical tavern pick for this map.
Each player is started in the game as enemies, so expect PvP battleground when player out from city (player get invulnerability while staying in the city). But don't panic, if you desire, you can make alliance with other player as well (Check F9 in the game for more info and command).
Simple minimalist, fancy mmo-like and of course, non laggy terrain is my goal on this map development. I'd like to make sort of terrain that at least, not you often seen in a map. My terraining skill ain't perfect, but I'll try to satisfy the eyes of eye-candy lover visually.
Only one dungeon available on this early alpha release, Lair of the Immortal - A dark themed dungeon where the strongest BOSS in the game, known as Roshan awaiting depth in the dungeon for you, heroes to challenge him.
Originally known as the strongest creeps on DotA, Roshan is available in the map as strongest, challenging BOSS in a dungeon called Lair of the Immortal. Join party with people and team work is vital part in order to beat him in the game. And don't forget to prepare restoration items!
2 early ingame screenshots and 4 recent screenshots for this early alpha release. I black masked the minimap to avoiding the early map spoiler.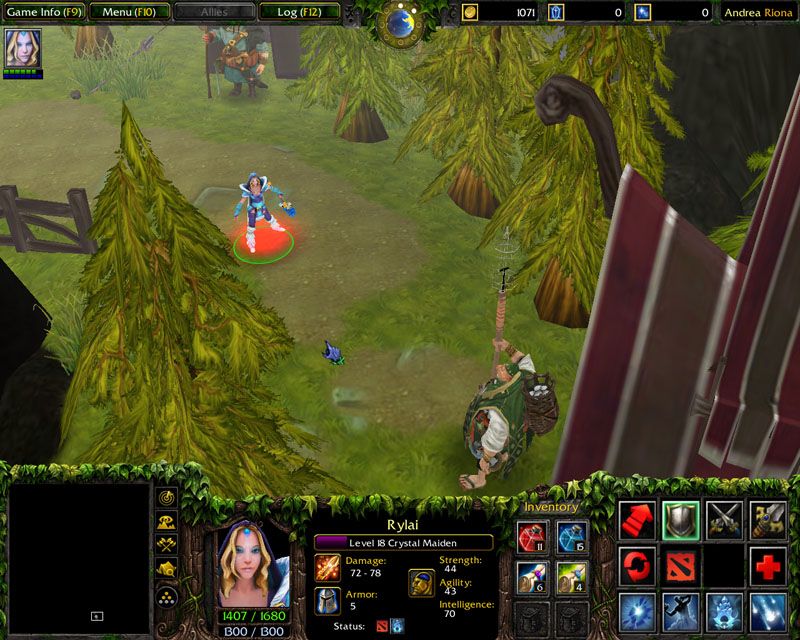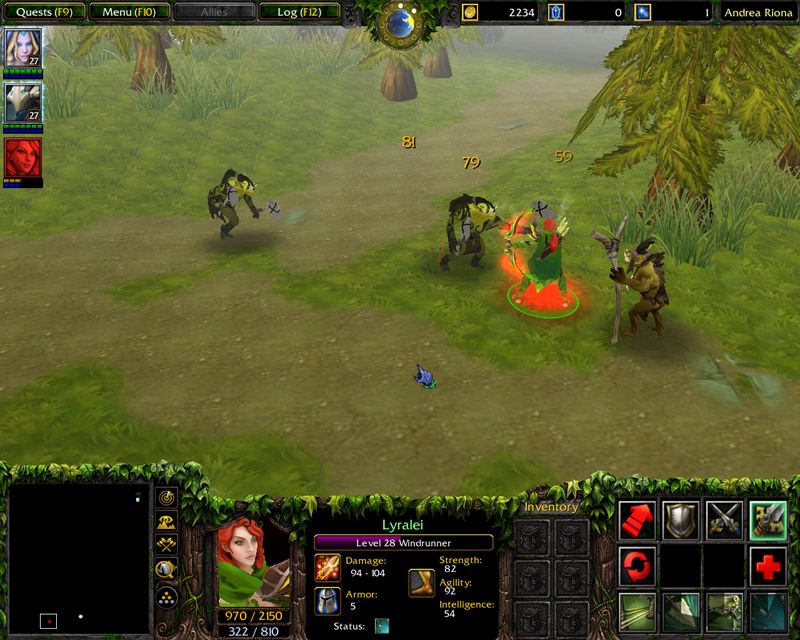 An early 2 minutes video for test gameplay preview in the game. Sorry for bad quality, I've compressed the video for lesser size.

• Special Thanks: Valve as the original DOTA 2 developer and Blizzard for their World Editor engine.
• Materials: Valve, Blizzard, altarmaria, Shinichi15, Blackstorm, judash, JetFangInferno, WILL THE ALMIGHTY.
Some fix, edit, custom made, geomerge, heavy model mesh + texture size reduction, extra animations and Re-UV materials are done by myself for the project purpose use.
• Forum Special Thanks: Hive Workshop
• Original Artwork for Loading Screen: Stanley "Artgerm" Lau.
• Reference: Official DOTA 2 site and World of Warcraft.
Last edited: