Welcome to the Hive Workshop!
The Hive is a WarCraft 3 and StarCraft 2 modding community. There is a spot reserved just for you whether you need help, want to learn or contribute with quality resources, knowledge or help.
The site also contains a vast resource section including most of the resources that anyone will ever need for a modding project. You will find campaigns, icons, maps, models, skins, spells, scripts and tools. Extensive tutorials contain realms of information on how to create, improve and perfect your resources and maps. The Hive's forum allows everyone to talk about playing the game, modding it, making resources and many other subjects.

News
The Chosen Ones: Hosted Project is Out!
Feb 19, 2015 - 4:28 PM - by Orcnet

Warcraft III Map Hosted Project by: Aeroblyctos
---


We would like to announce with our deep love and patience that the Hosted Project "THE CHOSEN ONES" is finally completely released!



The Chosen Ones is a Single Player Campaign designed for a Massive Role Playing Game genre. The Project is finally completed after huge hard work of the game throughout the years, as well as given a lot of feed backs from users, spiraled topics, and the most argued game across the site for a long time.

Here, you can see how the development of the project has gone through from building up the concept, up till the process of stabilizing a neat game test for every user here to play!

* Challenge Archive (This is where it all started)
* Map Development (The beginning of the campaign's development)
* Hosted Project (The approval of the map's value for Hiveworkshop's Hosted Project)

The Story goes on the Kingdom of Balgaron residing three famous Dragon Slayers: Phodom, Fradz and Galeoth.

Each of them starts their journey in different places, they will eventually meet each other and join forces along the path as the three are forced to go a conflict beyond their imaginations.


---


The Game Features a massively 10 chapters, 9 interludes, a prologue and epilogue as for the storyboard. Dozens of unique systems that will be seen and used on the gameplay itself while expressing beautiful cut-scenes with over 100 cinematics.

There are 33 different kind of strategic boss battles for you to raid in the game as well as hundred more of mini-bosses to tackle before you get in the real deal, This is where your scripted heroes must gain powerful abilities and spell book to master!

Here are some of more intriguing game mechanics that will be see on the map:

* Dazzling effects everywhere you travel
* Significant amount of main and optional quests
* Over 500 custom items
* Complicated optional puzzles that needs brains to solve
* Own unique music themes
* Over 1500 imported materials
* Hundreds of secret treasures
* Official website where you can share your experience to others

SCREEN SHOTS




You can continue your pleasurable entertainment for the game through the use of this links by checking the Map itself and how its current updates will be progressed on the Hosted Project links here:

Map Section: LINK
Hosted Project: LINK
15 Replies
Blizzard releases WarCraft 3 assets for StarCraft 2 modding
Feb 03, 2015 - 4:49 PM - by Orcnet

---



Blizzard has released Warcraft III official assets to be used for StarCraft II Arcade modders or so called the PTR (Public Test Realm).

A post on the Battle.net blog explains all the hero models for the primary four races, all neutrals creatures along with their sounds, structures, spell effects, ambient sounds, music and custom user interfaces for each race are all available via quote:



Quote:

We're excited to announce the models and assets that made Warcraft III an amazing universe to explore are now available in the StarCraft II PTR.

This brings over three thousand new materials for the amazing Arcade development community to work with, including new hero models for the 4 primary races, all of the original Warcraft III models including neutral creatures and their sounds as well as doodads, structures, spell effects, ambient sounds, music and custom user interfaces for each race.

See the full information on Battle.net blog here: LINK

The Arcade serves as a portal for modders to share their creations, and other members of the community to download them. While some change game modes or other features, the more ambitious in the community have the ability to build entire games from scratch.

This news is based from IGN's game report.
70 Replies
Warcraft Adventures. MAN-biker Long-play Updated!
Jan 26, 2015 - 7:01 PM - by A Void

Andrey Molchanov aka MAN-biker uploaded latest parts of long-play WarCraft Adventures: Lord of The Clans beta as a Christmas gift to his subscribers. It was uploaded on Jan 21, 2015 - Jan 23, 2015.

The long-play has already been finished, excluding cutscenes that were not present in the beta version. He also included some missing cut scenes in the last video.

WarCraft Adventures: Lord of the Clans was a black comedy point-and-click adventure computer game under development by Blizzard Entertainment that was set in the WarCraft universe, and cancelled before its release.

More information regarding the cancelled Blizzard game can be found here.


20 Replies
Heroes of the Storm: Buy the Founder's Pack for Closed Beta
Jan 21, 2015 - 2:53 PM - by Orcnet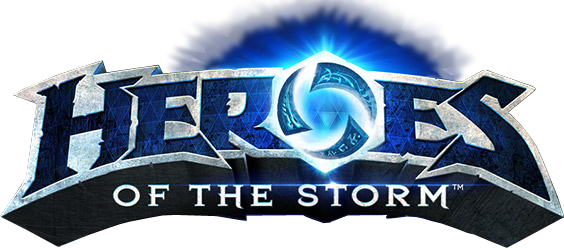 ---


Blizzard has announced the Founder's Pack, a purchasable bundle to gain access for the Heroes of the Storm Closed Beta, more details show:

* The Founder's Pack price is not reduced if you already own items in the Founder's Pack.
* Can only be used in the Americas (includes AUS and NZ) and Southeast Asia.
* Will carry over to the full version of Heroes of the Storm.
* Quantity may be limited
* Internet connection required
* Battle.net® registration and Battle.net Desktop Application required to play

See the whole information of the Founder's Pack here: LINK

Registration for signing up for the Closed Beta began on January 15, 2015. The release of the completed game however is to be confirmed. Platforms used for the game will be Microsoft Windows and OS X


---



What is Heroes of the Storm? - is an upcoming multiplayer online battle arena video game developed by Blizzard Entertainment for Microsoft Windows and OS X. The basis of the game is the combination of heroes from Blizzard's Warcraft, Diablo, StarCraft and other franchises and the game is set in the Nexus. It is a free-to-play digitally distributed online game, supported by micropayments. Blizzard does not call the game a "multiplayer online battle arena" or an "action real-time strategy" because they feel it is something different with a broader play style, they refer to it as a "Hero Brawler".

As a part of the arcade feature for StarCraft II: Wings of Liberty, a custom map called "Blizzard DOTA" was announced alongside several other mods of Blizzard Entertainment at BlizzCon 2010. In 2011, however, development of Blizzard DOTA was rebooted and demoed at BlizzCon 2011.

Following the announcement of Dota 2 by Valve Corporation, Rob Pardo, the executive vice president of Blizzard Entertainment, expressed concern at Valve using and trademarking a name that originated from within the Warcraft III community. Following a failed trademark injunction on the part of Riot Games, Blizzard acquired Riot's subsidiary, DotA-Allstars, LLC., the original company that represented the servicing of Defense of the Ancients. Subsequently, Blizzard filed an opposition against Valve for claiming the DotA trademark. On May 11, 2012, Blizzard and Valve announced that the dispute had been settled, with Valve retaining the commercial franchising rights to the term "Dota", while Blizzard would change the name of Blizzard DOTA to Blizzard All-Stars.

On October 17, 2013, the name of the game was changed to Heroes of the Storm.

You can watch the video updates and news concerning of the game through their youtube channel here: LINK
38 Replies