Welcome to the Hive Workshop!
The Hive is a WarCraft 3 and StarCraft 2 modding community. There is a spot reserved just for you whether you need help, want to learn or contribute with quality resources, knowledge or help.
The site also contains a vast resource section including most of the resources that anyone will ever need for a modding project. You will find campaigns, icons, maps, models, skins, spells, scripts and tools. Extensive tutorials contain realms of information on how to create, improve and perfect your resources and maps. The Hive's forum allows everyone to talk about playing the game, modding it, making resources and many other subjects.

News
SC2 Hive League
Jun 27, 2015 - 12:06 PM - by Ash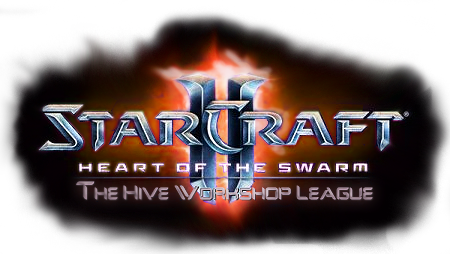 The Time Has Come! We Must Exercise Our Universal Right To Brutalise One Another, Keep Score, And Pretend It's All In The Name Of Friendship!


The Hive has, for a long time, been a community of likeminded creators and gamers. It was only ever really a matter of time until we would, one day, spawn a league with which natural selection is capable of doing its duty. It's was a simple eventuality, and now it's happened. Are you ready?

We've been having quite a good discussion in the chat and SC2 forums about putting this together, and it looks like we're finally there. Currently filled with 20 participants, we're approaching the closing date for registration so don't miss out on your chance to take part: register before the end of Sunday next week (05/06) to be guaranteed a spot to take part in the league. If you have any ideas, would like to contribute, or want to take part, make sure to have your voice heard.

With 20 participants, the league will run over the course of 20 weeks, interspaced with tournaments, fundays and an eventual championship to top everything off. The best part is that you are only required to play a single, best of three game a week, organised at a time that works well for both you and your opponent. Minimal commitment, maximal enjoyment. The league is accepting registrations from players ranking Bronze all the way up to Platinum, with the majority of our players currently spanning from Bronze to Silver, and if you happen to be even better than that, don't panic! You'll still be able to take part in the tournaments and custom game events we have, and there's certainly other things you can do to help out in the league.



If you enjoy SC2, want to have some fun, and would like to be around others with whom to play regularly in a fun and competitive format, come and join us! Follow the link to sign up...

A massive thank you to

Heinvers

for creating that awesome looking logo at the top of the page.
1 Reply
Beta Test
Jun 26, 2015 - 4:36 PM - by Ralle

The time has come... I would like for you to test something for me. I have refined the Hive 2 resource section system enough and would like some feedback. This does not mean that Hive 2 is finished, but a big part of it is (depending on the feedback I get). After finishing the resource system, I will still need to add all BB-Codes, the chat, award system, reputation system and import the site.

Resource System
Look in the forum category called "Repositories". I would like you to test the features: upload different types of resources, edit them, filter and search through them, rate and comment on them. Do this while ignoring the setup of repositories. Right now the repositories are set up in a way I thought was interesting. When doing the final import of the site each resource section will become a repository. Also, they are not necessarily going to appear as forums. The tags are also subject to change, just something I set up to to test with.
Something I would like you to comment on:
The repository display page only has a few filter options and no keyword search. If you plan on searching, go to "Search" -> "More..." -> "Search Bundles and Resources". This is where the advanced search options go.
When you first upload a resource, something else called a bundle is created. The bundle will contain your resource and you will have the ability to add more resources to the bundle.
Pastebin
Feel free to try out the pastebin and tell me what you think. I made it in a hurry but it covers all the same features as the old one. I am open for smoothing things out and adding more features.

Night Elf Theme
I have been working on the Night Elf theme with Archian and am pretty proud of it. If you ask Archian, it's not half done, but I think it's good enough to be plenty usable.

XenForo
I did not make the forum system. Anything that is not part of the resource system is a standard forum package known as XenForo. You can try this out here or at www.diplomunion.com and www.brigandshaven.net. It is everything I want. A modern forum system designed for developers to build on top of. vBulletin was always hard to work with in this regard and I have been so happy working with XenForo.

Reputation
XenForo does not come with a reputation system out of the box. However, there is a reputation addon which I am going to install and improve upon before showing it to you. Hive 2 WILL HAVE REPUTATION but this beta site does not have reputation yet. Calm down.

If you run into any problems, please post them in this thread as I won't be scavenging the test site for useful information.

I have spent a long time making this and it means a lot to me. Therefore, I hope that you will approach this thread with respect and constructive criticism.

Remember, the site rules still apply on the beta site. Also, all content will be deleted when the test is over.

Enter Beta Site
61 Replies
World of Warcraft Patch 6.2: Fury of Hellfire
Jun 24, 2015 - 11:53 AM - by Chen

Having lured Grommash Hellscream's former lieutenants with promises of untold power, Gul'dan has delivered the Iron Horde to the Burning Legion. Now, he floods the jungles of Tanaan with energies from the fallen pit lord Mannoroth, creating an army of fel orcs brimming with demonic strength and insatiable bloodlust. Even the Iron Horde's mighty war machines have been infused with fel energy, while the Shadow Council recruits fanatical arakkoa to help crush all who oppose the Legion.



Hellfire has arrived!


World of Warcraft: Warlords of Draenor's second major patch, Patch 6.2: Fury of Hellfire just gone live, bringing all new content to keep the expansion's progress, including a new raid, and unlocking the zone Tanaan Jungle. It also allowed us to fly in Draenor, added the Shipyard for your Garrisons and would finish the Legendary Ring Questline! The Patch also brought an end to Warlords Season 1, and many more new content!



List of the patch's new/unlocked content:

•Timewalking
•Tanaan Jungle Unlocked
•New Raid: Hellfire Citadel
•Ashran Update: Ashran Excavation
•Personal Looting Improvements
•Adventure Guide
•Legendary Ring Questline Continuation
•Tier 18 Armor
•Shipyard Building in Garrisons
•Warlords Season 2


Sources:http://us.battle.net/wow/en/blog/198...e-23-6-17-2015 http://us.battle.net/wow/en/blog/198...otes-6-22-2015 http://us.battle.net/wow/en/blog/195...view-6-22-2015
1 Reply
New Affiliate: Brigand's Haven
Jun 23, 2015 - 6:06 PM - by Ralle


We are happy to announce the arrival of a new affiliate website. It is called Brigand's Haven and is a dedicated Warcraft 3 community with quite a few interesting and active mapping projects going on. It is also the biggest and most active clan on the EU realm with almost 150 clan members. That is super cool and we are so happy to be networking with these guys.

Head over to brigandshaven.net and say hi.
11 Replies
Curse of River's End Spotlight (Dota 2)
Jun 23, 2015 - 4:49 PM - by Ralle

A member of The Hive known as invalidnick was recently interviewed regarding himself and how he came to start the project named Curse of River's End. You can read the interview in the link below. If you have any questions for him, I am sure he will gladly answer them.

Curse of River's End (Dota 2)
2 Replies
Heroes of the Storm: Eternal Conflict
Jun 18, 2015 - 12:06 PM - by Chen
Be Ready for the Eternal Conflict...


It's been weeks after the release of Heroes of the Storm or HotS, and Blizzard announced it's very first update, Eternal Conflict. This update is Diablo themed and will bring 3 new Diablo heroes: King Leoric, The Butcher and Diablo's sirst support, Monk. It will also bring a new battleground, Battlefield of Eternity and it will have the themes of the High Heavens and the Burning Hells with an Angelic and Demonic immortal that will fight for your team on the battlefield. It will also feature new skins with the same theme for other Heroes, like the Angelic Diablo and others.

To all Heroes and Nephalem out there, be ready!


9 Replies
Map Pool Changes Reverted
Jun 12, 2015 - 5:47 AM - by PurgeandFire

Many people expressed grief towards the new map pool selections that were released a few days ago. It looks like Blizzard decided to go back to the old map pool:


Blizzard Classic Team


Interesting.
12 Replies
[Hearthstone] Tavern Brawl, new classes, upgraded UI
Jun 10, 2015 - 8:55 PM - by Chaosy


New Mode!
Last week Blizzard teased us at Facebook with the following:

Today they finally revealed what the 'secret' button was for. Namely a new game mode called "Tavern Brawl".


The new game mode features a unique set of rules that will change every week. They have yet to officially spoil the rules of the first week, however they gave us a few hints.



Quote:

Originally Posted by Blizzard

might feature preset decks, while another week could have you crafting a brand new Tavern Brawl deck following specific guidelines, while others might offer buffs to specific minion types—who knows!

As the 'normal' mode, you're able to challenge anyone on your friend list whom have unlocked Tavern Brawl. Tavern Brawl is unlocked for each class separately upon reaching level 20.

You might want to watch the following video where Kripparian (famous Hearthstone player and streamer) explains it. https://www.youtube.com/watch?v=K91MKOsBgFc

Realse Date: Mid June

New classes
Blizzard officially confirmed that Magni Bronzebeard is be be an alternative Warrior class hero which can be bought from the shop for 10 bucks. The portrait will automatically be golden, however unless the class itself is golden (500 ranked wins) it wont have a golden hero power. Magni offers no new or changed cards, it's purely an alternate visual. Upon purchase you'll also gain a unique card back.

They plan to do this for all classes, nothing else is currently reveald but the following images.

So Medivh and one of the Windrunners are more or less confirmed.
And lastly, there is a new card back tab.
Source: http://www.hearthpwn.com/news/918-ta...s-new-gamemode, http://www.hearthpwn.com/news/911-ne...eard-confirmed

4 Replies
Battle.net reset for WarCraft III
May 31, 2015 - 10:09 AM - by Orcnet
---


There was been a message that's been received in the weekends by one of our user: titans_zealot from the Blizzard's classic team, and an image depicting the certain news from one of the users at reddit.com by pointing this image out:


You can see their comments by going in this link here: LINK

As well as introduction videos by wtiiwarcraft:


What are you thoughts about this? could this be good news or the other way around? leave a comment and let us discuss!
26 Replies
Warcraft Movie Preview: Orgrim Doomhammer
May 20, 2015 - 7:26 AM - by Chen
---
Few days ago,
Wired
posted another preview of one of the main characters in
Warcraft
: Orgrim Doomhammer(Robert Kazinsky). This preview is an update to the previous one showed in the Blizzcon 2014 Warcraft Movie Panel. In this one, he seems like a mag'har compared to the older version where he is green or corrupted.
---

Warcraft will be released on June 10, 2016, mark your calendars and be ready to raise the banner of the Horde or the Alliance! Read Orcnet's Post for more information about the movie.
13 Replies