Welcome to the Hive Workshop!
The Hive is a WarCraft 3 and StarCraft 2 modding community. There is a spot reserved just for you whether you need help, want to learn or contribute with quality resources, knowledge or help.
The site also contains a vast resource section including most of the resources that anyone will ever need for a modding project. You will find campaigns, icons, maps, models, skins, spells, scripts and tools. Extensive tutorials contain realms of information on how to create, improve and perfect your resources and maps. The Hive's forum allows everyone to talk about playing the game, modding it, making resources and many other subjects.

News
New Forum: Hearthstone
Feb 25, 2014 - 6:27 PM - by Archian
As some of you may have noticed, a new forum has surfaced on Hive's forum index.
More specifically, we've added a new Hearthstone forum in the
Gamer's Hub
. Go check it out, and lets see some awesome deck creation ideas etc.
Notice that our new forum has no subforums. However, this will change with the arrival of Hive 2, which will also feature a unique Hearthstone-theme style.
IN OTHER NEWS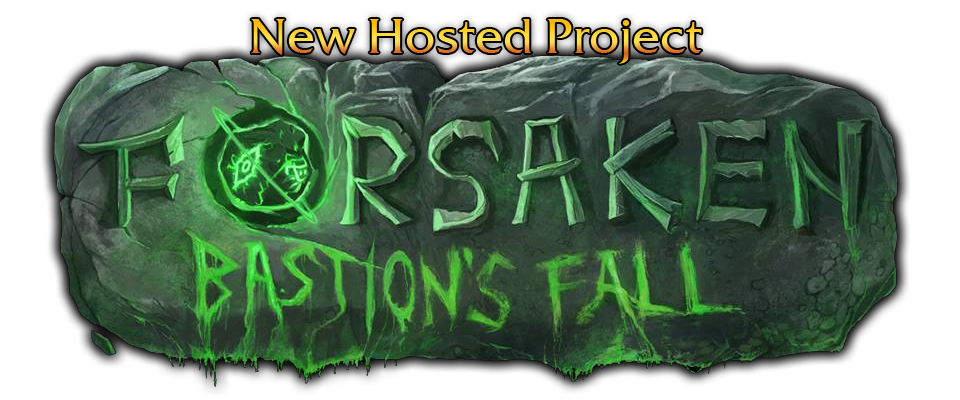 Forsaken Bastion's Fall (FBF) is a map that combines Tower Defense gameplay with an AoS-like Hero PvP Battle. Our project started in 2008, when it was known as Defense of the Undead (DotU). As time went on, ideas, criticizing, and suggestions reshaped DotU into a whole new map which was then completely remade from scratch to become what it is now.

FBF is set in a completely new universe with an extensive lore that keeps growing as time goes by. It is set in a key point of the World's history: At the very end of a long war that present many great changes at social, political and religious levels. The players can choose from 2 teams and 5 different factions. The Forsaken, an ancient cult of necromancers and it's undead army, have to defend their last fortress from The Alliance (The Infidel), a coalition of human nations using their last resources to take down the Forsaken.

There is a total of 5 factions, 27 heroes, 104 items (8 base items and 24 items unique to each faction), 27 minions with varied statistics and skills, and 11 towers for the Forsaken to use. Alongside a great map terrain and an extensive lore.
14 Replies
StarCraft 2 Art Tools
Jan 29, 2014 - 7:12 AM - by Ralle
Blizzard just announced the immediate availability of their StarCraft II art tools. This will definitely help people making graphics for StarCraft!




Quote:

Originally Posted by Blizzard

The beta test is finished, and with Patch 2.1, our new StarCraft II Art Tools are live and available to you. It's a complete package of plugins for 3ds Max, a large number of StarCraft II source art files, and all the documentation and tutorials you need to get you started.

These aren't just some tools that we've whipped up. These are the exact same tools that our very own development team used to create Heart of the Swarm. The full capability of the StarCraft II engine is at your disposal -- to do with as you see fit.

If creating new models, textures, particle effects, animations, or any other 3D art asset for the StarCraft II engine sounds appealing, then make sure you meet the system requirements, and click below to start downloading the StarCraft II Art Tools.

Source: http://us.battle.net/sc2/en/blog/12444476/
36 Replies
Sunken City v.1.7.0. update
Jan 11, 2014 - 6:40 AM - by spasorc

| | | |
| --- | --- | --- |
| | Version 1.7.0. has been released! | |
| | |
| --- | --- |
| | |
| A brand new and unique quest has been added that will present a challenge for new players and a new and refreshing experience for veterans! The quest comes with terrain changes, improvements and bugfixes to the quest system. | The gameplay of the Tidewarrior has been changed, by adding quality of life improvements and a brand new ability. Now is the best time to play this awesome hero if you haven't done so yet! |
Make sure to check all changes that are coming with this version such as major bugfixes, item changes and detailed balance changes in the full changelog. You can also download the map from the link below!

Hosted Project Page: Click
Facebook Page: Click
12 Replies