Welcome to the Hive Workshop!
The Hive is a WarCraft 3 and StarCraft 2 modding community. There is a spot reserved just for you whether you need help, want to learn or contribute with quality resources, knowledge or help.
The site also contains a vast resource section including most of the resources that anyone will ever need for a modding project. You will find campaigns, icons, maps, models, skins, spells, scripts and tools. Extensive tutorials contain realms of information on how to create, improve and perfect your resources and maps. The Hive's forum allows everyone to talk about playing the game, modding it, making resources and many other subjects.

News
Starcraft II: Legacy of the Void - release date on Nov 10, 2015
Sep 27, 2015 - 1:40 PM - by Orcnet
---


The time of reclamation is upon us! Blizzard Entertainment is pleased to present StarCraft II: Legacy of the Void opening cinematic. On November 10, 2015, players will join the fight to reclaim Aiur and vanquish the universe's most ancient evil.

Watch the Opening Cinematic here for the thrill that awaits us all!


And the reveal event here:




The Story So Far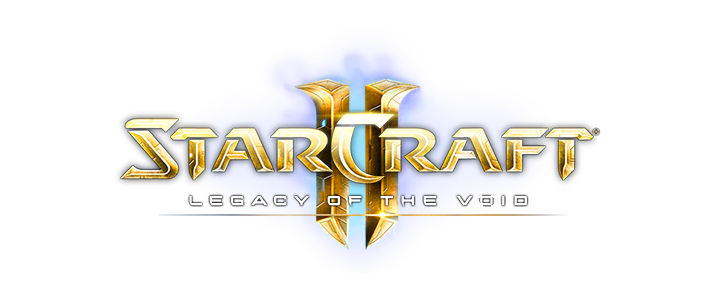 StarCraft II: Legacy of the Void is an upcoming standalone expansion pack to the military science fiction real-time strategy game StarCraft II: Wings of Liberty, and the third part of the StarCraft II trilogy developed by Blizzard Entertainment. The game is set for release on November 10, 2015.

The expansion will include additional units and multiplayer changes from Heart of The Swarm, as well as a continuing campaign focusing on the Protoss species. The campaign will focus on Artanis as its main character. Blizzard launched invite-only beta testing of the game on March 31, 2015.

The pre-order of the game was announced and made available for purchase on Battle.net and major game retailers on July 15, 2015. Pre-ordering the game grants immediate access to the multiplayer beta and a set of 3 prologue missions titled Whispers of Oblivion, which will also be available to all players at an undetermined time prior to the launch of Legacy of the Void.

Content taken from Wikipedia

---

You can watch more upcoming videos of the game by checking their Youtube Channel here: LINK



You can check the updates in their website through here: LINK

I hope you guys like this news post, here's a protoss zealot to please you guys!


21 Replies
China: Warcraft 3 Social Media Account Activated
Sep 22, 2015 - 9:59 AM - by PurgeandFire
Blizzard China activated the official Warcraft Weibo account:
http://weibo.com/blizzardwar

Their first post roughly translates to (google translate):


Quote:

Dad, I'm back! @WoW @HotS @D3 @SC2 @OW

Perhaps this is another spark in the return of the Warcraft RTS? Or perhaps they are dedicating a sector to maintain Warcraft 3? The Warcraft 3 melee scene is still quite popular in China (still included in many tournaments), so perhaps Blizzard wanted to show support for it.

Only time will tell. The 2015 Blizzcon is just two months away (November 6-7), I'm keeping my fingers crossed.

(Source) - Credits to Blackcattttt for the original post
24 Replies
Azothan Plays Curse of the Forsaken!
Sep 14, 2015 - 7:59 PM - by Ash

Hello everyone, your friendly neighbourhood Azothan has returned! Recently, he has started playing the Curse of the Forsaken v2.1 by Tomoraider. With over 4000 subscribers on YouTube, you should definitely check Azothan out!

The Curse of the Forsaken is a campaign originally released in 2013, and an update earlier this year brought new terrain, AI and a revitalised Forsaken race. Featuring 13 playable maps and six cinematics, this campaign follows the events of Wrath of the Lich King, with a little creative license thrown into the mix. Sylvanas Windrunner finds her efforts to seek revenge against the Lich King delayed as the Scarlet Crusade attacks. Forcing an alliance of convenience, the Forsaken find themselves on the same side as the Horde and even working, albeit uneasily, with the alliance. But what is occurring behind the scenes? Drawing from a big cast of characters, the immersive storyline examines distrust, love and betrayal in post-dreadlord Lordareon.

Azothan is the ridiculously unphotogenic, 24 year old all around gamer geek-come denizen on The Hive Workshop. When not casting WC3 maps, Azothan is a student of electrical engineering with dreams of being picked up by Rooster Teeth. Combining comedy, insight and a total

in

ability to efficiently play a game, viewers are lead down the garden path sharing all the highs, lows and strange vocal experiences that are characteristic of his videos. We at The Hive can't throw him enough credit or recommendation, so go watch a few of his videos and make your own mind up about him. You (probably) won't regret it.


You can watch the next 12+ episodes on this playlist on Azothan's YouTube channel.
7 Replies
Hearthstone: The Grand Tournament
Aug 23, 2015 - 8:18 PM - by Arad MNK
The Grand Tournament - Get Inspired




Quote:

Originally Posted by U.S Battle.net

The Grand Tournament Arrives August 24!

Saddle up your steed, sharpen your steel, and prepare to take your place at the merriest of all contests—The Grand Tournament officially arrives on August 24. This is one celebration of special extravagance you won't want to miss, so GET IN HERE!
An impressive 132 cards featuring the finest of Azeroth's knights and champions will be waiting for you to craft, win, or purchase, along with a few festive surprises along the way. Joust your way to victory on an all-new game board, or rally your minions to victory with an all-new game mechanic: Inspire.

We've shown off some of the fun themes of The Grand Tournament, such as jousting, Inspire, and of course, partaking in a grand celebration. Check them out below!

The Tournament Card Back!

The Grand Tournament card packs will be available to purchase via the in-game Shop on August 24 in the Americas and Europe regions for Windows and Mac PCs, iOS and Android tablets, and mobile phones, and pre-purchased card bundles can be opened upon the official release of The Grand Tournament as well. The Grand Tournament will raise its banners in Asia on August 25.

Don't forget! The pre-purchase period for The Grand Tournament ends when the expansion goes live, so don't miss out on a treasure trove of card packs at a discounted price as well as the festive card back that's included along with it.

THE GATES ARE OPEN...August 24th!

Join us in celebrating the release of The Grand Tournament on August 24!

Full Card List





What is TGT?


TGT, (The Grand Tournament) Is a Hearthstone expansion released on August 24th.
The Update brought no new changes; but after 9 Hours which the Tavern Brawl was ready, we had an Argent Tournament Surprise!

However; the expansion seems to be coming soon after the Tavern Brawl ends. How Exciting!




Trailer Below:

5 Replies
Hosted Project: Dwarven Monster Slayers Goes Indie
Aug 20, 2015 - 11:46 AM - by Orcnet


The Warcraft III Hosted Project: The Dwarven Monster Slayers is currently in development for a standalone indie game!

---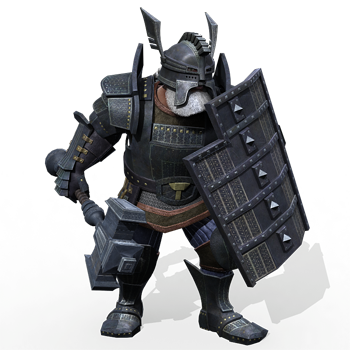 WHAT IS DWARVEN MONSTER SLAYERS?



Made by the user MoCo as a Warcraft III Map on Jan 2014, THE DWARVEN MONSTER SLAYERS is a fast paced 1-5 player coop survival RPG slasher game.
The game features tactical teamplay, a massive load of monsters, a detailed and atmospheric dungeon scenario, a considerably amount of gore, and for the best: DWARVES!

In this map, players work as a team to defend the halls of dwarves against various waves of monsters like undead cave trolls, savage werefuls and mighty demons. The monsters are spawned from portals, appearing at random locations so players may need to strategically re-adjust their battle tactics to acquire a good defense position. During the game progress, new areas in the dungeon are unlocked for the team to explore. The game is divided into 3 chapters, each having an individual theme and each finished with challenging boss encounters. Moreover, there is a little storyline that is told in some cut scenes. The heroes are carefully designed, each with its own strengths and weaknesses, each different to play. The damage and item system is very similiar to Aeon of War, which enables a flawless level scaling as the power of spells/abilities infinitely scales with the heroes attributes. Alongside the battles, there are many little things and secrets to discover. There are also tons of different items and a save/load system enables players to save and improve their equipment for later game sessions. With higher levels, they will be able to face higher difficulties, rewarding them with better loot and new enemiews. The look and feel of this map is characterized by a careful choice of high quality custom art from the wc3 community.



Download Original Map

Hosted Project Forums




As the said Warcraft III map will be then converted into a standalone indie game, although the game is currently in development. The user Moco stated there will be a incoming teaser video that will be posted in some time.



Quote:

"While I love creating maps and mods, my greater vision is developing full standalone video games. Thus, I am very happy to let you know that I have recently started to develop Dwarven Monster Slayers as a standalone indie game using the Unity 5 engine. In contrast to the Warcraft III version, the standalone version will be an FPS game and not a top down dungeon crawler any more. More information can be found on the official game website."

"In the near future, I plan to release a video teaser and go for Kickstarter (hopefully at the end of this year). Steam Greenlight might be an option as well after the game has reached a stable and playable state. Please check back from time to time and do not forget to spread the word. Any support is much appreciated."

All the best,
moco

Quote:

When is this game released?
"The game is still in an early stage of development so a reliable release date cannot be given yet. However, I consider using Steams Early Access which may speed things up a bit."

Who is developing this game?
"Currently, the game is being developed only by me, moco. I am a passionate indie video game designer doing this in my free time. You find some information about my former projects on my personal website www.moco2k.de.
If the project is a success, I would love to build up a small development team in order to provide more content, speed up the development process and just bring this game on a level of quality as high as possible."

For which platforms is this game released?
"Planned target platforms include Windows, Mac and Linux."

Which engine is this based on?
"The game is built with Unity 5."

Do you plan to use Kickstarter?
"Yes. I am just a single guy and won't be able to create all the contents I have in mind on my own. Therefore, crowdfunding is a perfect option to realize the greater vision behind this game."

For now, here are some images based on the indie game:



You can check out the site for incoming updates and more information about the game through here: LINK
27 Replies
Gamescom 2015: spark for WarCraft IV?
Aug 12, 2015 - 5:21 PM - by Orcnet

---


Blizzard has revealed its RTS team may indeed revisit the Warcraft franchise once the last chapter in the StarCraft II story is complete.

Speaking to IGN at Gamescom, StarCraft II: Legacy of the Void producer Tim Morten admitted that while the potential is certainly there for StarCraft III focusing on all-new characters, it's not the only option available to them.



"This isn't the end of StarCraft, but it's the end of this story for these characters. We don't have any specific plans, but I'll say that the universe has so much potential for more stories, clearly other stories could be told."

"It's very rewarding for us to hear that there's demand out there for more RTS content in the Warcraft universe so once we're done with Void I think we'll get together as a team and talk about what would inspire us to work on next. There's no question, though, that we'll consider Warcraft, StarCraft, or even new ideas. Anything is possible."


Though far from an airtight confirmation, it certainly seems Blizzard is keener on the idea than it once was. Until recently the company had asserted MMO World of Warcraft was the future of the franchise - it now seems we could see a new RTS after all.



Of course even if a full game doesn't materialise, it's not necessarily the end of the world. Heroes of the Storm game director Dustin Browder teased a new mode that could come to the company's MOBA in the future bearing similarities to the much-loved Warcraft III.

[*This News is based from the post IGN made; Aug 12 2015]
41 Replies
new World of Warcraft expansion revealed at Gamescom
Aug 06, 2015 - 6:03 PM - by Chaosy
Today Blizzard revealed the new World of Warcraft expansion at Gamescom 2015. As it turns out, it will be called "World of Warcraft Legion". As the name suggests we're back to fighting the Burning Legion.




Lore:
When we return from the alternate reality Draenor we find out that the Burning Legion is invading our dear Azeroth.
Apparently a huge portal has been opened at the Tomb of Sargeras which was featured in the Frozen Throne Campaign.
This is the Burning Legion's biggest invasion ever.
New features:
*new continent, "the Broken Isles"
*new hero class, "Demon Hunter"
*Artifact Weapons
*Level cap raised to 110
*revamped honor system
*new raids and dungeons

Dungeons (9):

Halls of Valor
Black Rook Hold
Vault of the Wardens
Eye of Azshara
Darkheart Thicket
Neltharion's Lair
Helheim
Suramar City
Violet Hold


Raids (2):

The Emerald Nightmare - 7 bosses
Suramar Palace - 10 bosses


*Alleria, Tyralion and Illidan will be featured, no details given

Notes:
Right now, the only hero class in WoW is the Death Knight. This means that the Demon Hunter class will start at a higher level which is yet to be revealed. The class will also have a unique starting zone. They will only have two specs, "Vengeance" (tank) and "Havoc" (melee dps).

Artifacts are unique to your class and spec. They will be obtained through (unique for each weapon) quests while leveling. It's basically the really famous weapons. For example Retribution Paladins will be able to wield the Ashbringer. And Death Knights will wield att reforged version of Frostmourne. To avoid everyone using the same weapon there will be multiple variations of the weapon (visual only). The weapon also have a built in talent like system where you can gather points to spend and gain perks. This is also unique to the weapon in question. You will be able to upgrade the weapon in various ways for some currency, so it seems like you will use the same weapon the whole expansion. They did go into detail about how to obtain this currency, they vaguely said that it would be obtained by pretty much doing anything, dungeons, raids, battleground etc.

The new honor system will tune down the gear difference between honor gear and conquest gear to make it more fair. There will be a PvP rank system where you have a level which caps at 50. By leveling you unlock perks in a big talent tree.
You can reset your hero level once you reach 50 to gain 1 prestige level, just like in games like CoD. Having prestige levels will give you a small badge at your character portrait and will make you able to by visual fluff like transmog and mounts. It's confirmed that at least one Artifact will be unlocked through the prestige system.


69 Replies