Welcome to the Hive Workshop!
The Hive is a WarCraft 3 and StarCraft 2 modding community. There is a spot reserved just for you whether you need help, want to learn or contribute with quality resources, knowledge or help.
The site also contains a vast resource section including most of the resources that anyone will ever need for a modding project. You will find campaigns, icons, maps, models, skins, spells, scripts and tools. Extensive tutorials contain realms of information on how to create, improve and perfect your resources and maps. The Hive's forum allows everyone to talk about playing the game, modding it, making resources and many other subjects.

News
Heroes of the Storm: Buy the Founder's Pack for Closed Beta
Jan 21, 2015 - 2:53 PM - by Orcnet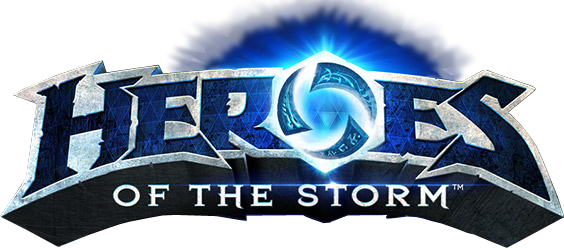 ---


Blizzard has announced the Founder's Pack, a purchasable bundle to gain access for the Heroes of the Storm Closed Beta, more details show:

* The Founder's Pack price is not reduced if you already own items in the Founder's Pack.
* Can only be used in the Americas (includes AUS and NZ) and Southeast Asia.
* Will carry over to the full version of Heroes of the Storm.
* Quantity may be limited
* Internet connection required
* Battle.net® registration and Battle.net Desktop Application required to play

See the whole information of the Founder's Pack here: LINK

Registration for signing up for the Closed Beta began on January 15, 2015. The release of the completed game however is to be confirmed. Platforms used for the game will be Microsoft Windows and OS X


---



What is Heroes of the Storm? - is an upcoming multiplayer online battle arena video game developed by Blizzard Entertainment for Microsoft Windows and OS X. The basis of the game is the combination of heroes from Blizzard's Warcraft, Diablo, StarCraft and other franchises and the game is set in the Nexus. It is a free-to-play digitally distributed online game, supported by micropayments. Blizzard does not call the game a "multiplayer online battle arena" or an "action real-time strategy" because they feel it is something different with a broader play style, they refer to it as a "Hero Brawler".

As a part of the arcade feature for StarCraft II: Wings of Liberty, a custom map called "Blizzard DOTA" was announced alongside several other mods of Blizzard Entertainment at BlizzCon 2010. In 2011, however, development of Blizzard DOTA was rebooted and demoed at BlizzCon 2011.

Following the announcement of Dota 2 by Valve Corporation, Rob Pardo, the executive vice president of Blizzard Entertainment, expressed concern at Valve using and trademarking a name that originated from within the Warcraft III community. Following a failed trademark injunction on the part of Riot Games, Blizzard acquired Riot's subsidiary, DotA-Allstars, LLC., the original company that represented the servicing of Defense of the Ancients. Subsequently, Blizzard filed an opposition against Valve for claiming the DotA trademark. On May 11, 2012, Blizzard and Valve announced that the dispute had been settled, with Valve retaining the commercial franchising rights to the term "Dota", while Blizzard would change the name of Blizzard DOTA to Blizzard All-Stars.

On October 17, 2013, the name of the game was changed to Heroes of the Storm.

You can watch the video updates and news concerning of the game through their youtube channel here: LINK
18 Replies
Chief Creative Officer, Rob Pardo, Leaves Blizzard
Dec 27, 2014 - 5:09 PM - by A Void
Chief Creative Officer, Rob Pardo, Leaves Blizzard
Quote:
Rob Pardo was the Chief Creative Officer at Blizzard Entertainment, resigning on July 3, 2014. Previously he was the Executive Vice President of Game Design at Blizzard Entertainment, and prior to that the lead designer of World of Warcraft. In 2006, he was named by Time Magazine as one of the 100 most influential people in the world.
Quote:
Rob Pardo has been credited on the following games:

Lead Designer:
- World of Warcraft: The Burning Crusade
- World of Warcraft
- Warcraft III: The Frozen Throne
- Warcraft III: Reign of Chaos
- StarCraft: Brood War

Designer:
- World of Warcraft: Warlords of Draenor
- Diablo II
- Warcraft II: Battle.net Edition
- StarCraft
- Diablo III

Producer:
- Mortal Kombat Trilogy
- Tempest X3
- Whiplash

Executive producer:
- Diablo III
38 Replies
Merry Christmas and Happy New Year
Dec 24, 2014 - 12:48 PM - by Ralle

The Hive Workshop would like to wish all of you a merry Christmas and a happy New Year. We know that not all of you are christian / religious. But in many countries (including Denmark) it's a tradition to give gifts and enjoy each other's company.

This past year we've seen a few changes to the site. Forums have been created while others have been removed or combined. Bugs and tweaks have been fixed / done here and there. Everything to keep our Hive in good condition.

2015 is the year where Hive upgrades from vBulletin to XenForo. This is something I have been working on in my freetime for the past year. The vBulletin system we are running has many addons / extensions which need to be converted to XenForo. So far the Pastebin and the Night Elf theme have been converted but the resource section is still in development. Right now it supports uploading of models, maps, textures but we still need icons and tools, furthermore search / filtering still needs a bit of work. When the resource section is done, the chat needs to be ported / rewritten. Finally, all existing content will be imported. We can't wait to show you what we have done.

The Hive Workshop
78 Replies
The Old City: Leviathan is out!
Dec 05, 2014 - 11:20 AM - by fladdermasken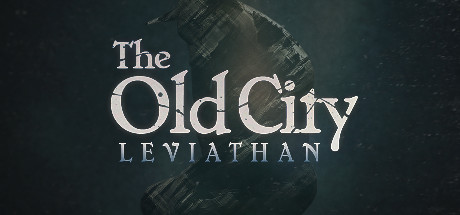 http://postmodsoftworks.com/about.htm


A few old hivers have finally released the first portion of their game The Old City: Leviathan.

Really worth checking out. It's also 25% off on Steam right now!
http://store.steampowered.com/app/297350/



Quote:

The Old City: Leviathan is an experiment in first person exploration that focuses entirely on story. All that exists is you and the world. Set in a decaying city from a civilization long past, The Old City: Leviathan puts the player in the shoes of a sewer dwelling isolationist.

Quote:

A decaying city from a civilization long past. A sewer-dwelling isolationist and his hunt for knowledge. A forgotten childhood and the few memories that remain.
Set in the outskirts of a long-abandoned metropolis, The Old City: Leviathan drops you into a strange world accompanied by nothing but the protagonist's poetic musings and an atmospheric score. You'll need to explore and absorb the world around you if you ever hope to understand the history of the eponymous city, and how you came to be there.

This is a world that morphs and changes when you least expect it, teetering on the boundary between dreams and reality. Your only goal: to understand.
41 Replies