Welcome to the Hive Workshop!
The Hive is a WarCraft 3 and StarCraft 2 modding community. There is a spot reserved just for you whether you need help, want to learn or contribute with quality resources, knowledge or help.
The site also contains a vast resource section including most of the resources that anyone will ever need for a modding project. You will find campaigns, icons, maps, models, skins, spells, scripts and tools. Extensive tutorials contain realms of information on how to create, improve and perfect your resources and maps. The Hive's forum allows everyone to talk about playing the game, modding it, making resources and many other subjects.

News
Get Your Games On
Feb 06, 2016 - 6:18 PM - by StoPCampinGn00b
Beside the download button of

every multiplayer map

on Hive are two new buttons.

entgaming.net

!



ENT is a large Warcraft 3 gaming community dedicated to providing quality custom game matches. Games are checked for maphackers, exploiters, and those who purposely ruin games. Leagues are always in motion, so if you're looking to compete for titles, you're in for a challenge. Their bots connect to all battle.net realms, eurobattle.net, EntConnect, and Garena*, all simultaneously. This means if you play in a different platform as someone else, you can join them through ENT. Get your games on together, not separate :)
24 Replies
Introducing: Resource Reviewers
Feb 05, 2016 - 6:25 AM - by fladdermasken

Happy news, people!

We are now introducing Resource Reviewers to speed up the approval process in our resource sections.

http://www.hiveworkshop.com/forums/r...iewers-275357/


Quote:

Originally Posted by

fladdermasken

The Hive Workshop Resource Reviewers
A gated resource submission system has many perks: a higher rate of working assets for the end user, professional reviews and ratings, ect.
But one of the biggest drawbacks is the time it takes to have your resource reviewed and approved, and the amount of pressure this puts on the users employed to help keep the gates.
That's why we are now introducing a new position:
Resource Reviewers
.
What are Reviewers?
The Hive Workshop's resource reviewers are users who have distinguished themselves in one or many field(s) of expertise, and have shown to give consistently reliable input on the uploaded content this/these field(s) contain(s).
Reviewers have been trusted by the administration to help the appointed moderators moderate the flow of resource submissions, i.e. they are granted powers to approve, rate, and reject resource submissions.
While reviewers have the power/permission to moderate resources, they are different from the appointed moderators in many ways:
They are not granted access to the posts and threads of other users for e.g. deleting, merging, moving, and splitting.
They are not granted access to the Staff Contact forum, and will not deal with complaints concerning ratings or rejection.
The appointed moderator(s) may, at their own discretion, overrule the ruling of a reviewer.
They are not equipped with penal powers, e.g. neg rep and infraction points, and are not in any way responsible for or permitted to enforce the site rules.
How do I identify who is a Reviewer?

Resource reviewers can be identified from the title shown under their avatar, similar to that of staff members.

The title will be in the form

<field> Reviewer

, where <field> is replaced by whichever domain of resources they have permission to moderate, i.e.

Map Reviewer

,

Model Reviewer

, ect.

Is the review of a Reviewer different than that of a Moderator?

No. The decision of a designated reviewer is just as final as the decision of a designated moderator. The administration would not trust people with powers if we didn't think they could handle them responsibly.

Just like before you may appeal any moderation in Staff/Admin Contact, but we will not treat a reviewer's decision any different than we would if you appealed a moderator's judgement.

How do I become a Reviewer?

By rule of thumb, we ask you and not the other way around.

You are welcome to post a thread in Staff/Admin Contact if you want to be considered for the position, but generally we have a good eye on the community and who would be suited for it.

It is therefore likely that, if we haven't asked you before, we wouldn't go through with the promotion.

Without further ado, please welcome the first batch of reviewers to the team.
GhostThruster (Icons)
~Nightmare (Skins)
Fingolfin (3D Modeling)
HappyCockroach (3D Modeling)
Kam (Maps)
Tank-Commander (Spells)
edo494 (Jass)
We will most likely expand over time, if everything goes well.

Regards,
The Hive Workshop Staff
22 Replies
Blizzard Request StarCraft 2 Ladder Maps
Jan 31, 2016 - 1:53 PM - by deepstrasz
Blizzard Request StarCraft 2 Ladder Maps

Blizzard is in need of StarCraft 2 ladder maps and have asked the community for help. If you are lucky, your map will become part of StarCraft 2 and thousands of players will be playing it every day.



Quote:

Originally Posted by Blizzard Entertainment

For the upcoming season in Legacy of the Void, we're giving all map makers the opportunity to have their creation become part of the official ladder map pool. We'll be using at least two maps from all those which are sent to us; to have your map considered for the upcoming map pool, all you have to do is send it to us for review and it will be considered along with all other maps we receive. We've already seen a number of quality maps published to Team Liquid, Reddit, and our Battle.net Forums, and we want to see even more.

Read more...
1 Reply
Patch 1.27
Jan 26, 2016 - 8:50 AM - by PurgeandFire

It looks like Warcraft 3 still has a beating heart.

Rumor has it that Warcraft 3 may have a patch in the making:
[Reddit] | [Source (Chinese)]

There isn't any info, but it could happen. Supposedly some reporter asked whether a new patch was in the making, and supposedly the answer was 'yes'. Why didn't he ask more questions? No clue.

There isn't any official word on whether this is true (yet), but it sounds pretty exciting! If it does come, it'll likely just be a lot of maintenance/balancing, but perhaps there will be some compatibility changes as well?

Warcraft 3 is still living strong competitively in China. As many of you may already know, China got its own official ladder client this past year (NetEase). In addition, Warcraft 3 was one of the featured games in Blizzard China's Gold Series (2015). This can only spell good things for Warcraft 3's future, hopefully sooner rather than later!
163 Replies
Winner of Hive's Cinematic Contest #6
Jan 16, 2016 - 5:44 PM - by Archian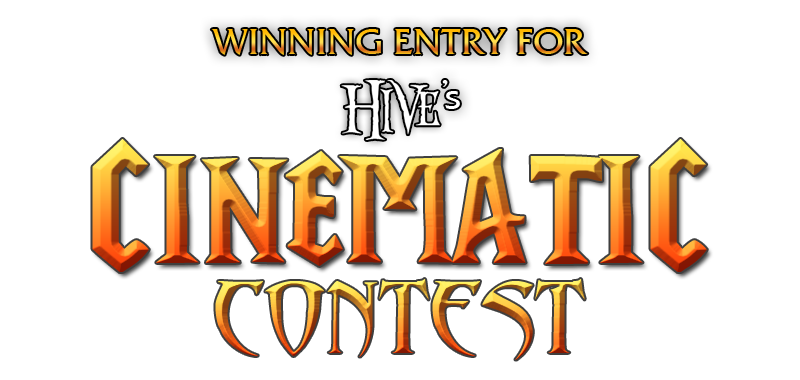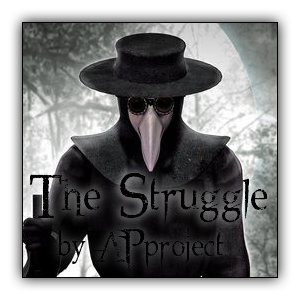 "The Struggle" by
APproject
!
| | |
| --- | --- |
| | APproject has earned the prize of $150, 100 reputation points & an award icon for his outstanding work! |
Congratulations!
Special thanks to the contest sponsors
The World Is Flat
,
Shar Dundred
and
Shain Dundred
for providing the amazing monetary award.
Also, thanks to everyone who participated in this contest! You guys sure made this an interesting competition with such great entries :)
You can view the other submitted cinematics:

Here
!
Download the winning cinematic and watch it
here
!
Or view it on YouTube:
Here's what the contest judges, Anitarf and iNfraNe had to say about "The Struggle":
Anitarf:
Quote:
The Struggle is a technical marvel. It has it all: high-res models, custom animations, competent voice acting, detailed terrain and sounds down to every footstep. It is a superb work both in terms of effort and talent and a worthy recipient of the first prize.

If I had to point out any weaknesses (which I do, being the judge and all), I would say that perhaps some more cohesion could be added by better developing the transitions between the three parts of the cinematic, currently the cuts between them are a bit abrupt.

Also, the voice acting of the residents of the second house could be improved. The first lines feel a bit rushed, the man is explaining how desperate he is to save her but the desperation doesn't really show in his voice. Again, it is not a big issue, the voice acting is still much better than what I've heard in cinematics in the past.

Thus I am happy to select The Struggle as the winner of the 6th Hive cinematic contest. Congratulations!
iNfraNe:
Quote:
Very detailed cinematic with a clear, powerful short story. Everything was perfected to the details: detailed high-res terrain, custom animations/models, voice-acting and the only cinematic that had perfectly matching sounds throughout. Only minor comments can be made: the voice-acting of the man and woman seemed rather apathic. Where this is suited for the doctor, having seen what he has seen, for the man&woman I would've expected a far more emotional response. This fact was also not helped by the talking animation of the man, which repeated a few times. Really conveying emotion in a cinematic like this, however, is very, very difficult and the author made a great effort. Perhaps the walking of all characters was a bit too slow, but it did not really bother me too much. Apart from that, the atmosphere was excellent, the camera angles were well-chosen and the story perfect for a short cine. A well-deserved first place for APProject!
25 Replies
Happy Holidays!
Dec 24, 2015 - 12:50 PM - by Archian
Yours sincerely,
The Hive Administration Team

45 Replies