Welcome to the Hive Workshop!
The Hive is a WarCraft 3 and StarCraft 2 modding community. There is a spot reserved just for you whether you need help, want to learn or contribute with quality resources, knowledge or help.
The site also contains a vast resource section including most of the resources that anyone will ever need for a modding project. You will find campaigns, icons, maps, models, skins, spells, scripts and tools. Extensive tutorials contain realms of information on how to create, improve and perfect your resources and maps. The Hive's forum allows everyone to talk about playing the game, modding it, making resources and many other subjects.

News
New Warcraft 3 Forum: Multiplayer, Clans and Arrangements
Nov 25, 2015 - 9:10 AM - by StoPCampinGn00b
The Warcraft 3 Multiplayer, Clans and Arrangements forum is where anyone can publicly post anything about online WC3 matches and clan related activity. This includes but is not limited to clan vs clan matches, online tournaments, clan / group recruitment, map testing sessions, and simple casual invitations.


5 Replies
BlizzCon 2015
Nov 06, 2015 - 6:23 PM - by Vengeancekael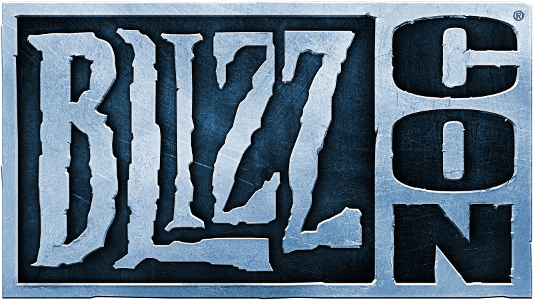 BlizzCon 2015
The Opening Ceremony is over, but you can watch the replay on
YouTube
.
---
WoW Arena World Championships:
YouTube
/
Twitch
Heroes of the Storm World Championships:
YouTube
/
Twitch
Hearthstone World Championships:
YouTube
/
Twitch
Starcraft II WCS Global Finals:
Twitch
---
| | |
| --- | --- |
| | Overwatch |
Release Date: Spring 2016 (PC & XBONE & PS4)
Overwatch: Pre-purchase now!

3 editions available: Normal ($40 - PC only) / Origins ($60) / Collector's Edition ($129 - includes Origins bonuses)

(!) All 21 heroes will be available with the base edition; as for future heroes, Blizzard has not yet decided the acquisition plan.
(!) No cross-play: Neither between PC & consoles, nor XBOX & Playstation
Currently, those who pre-purchase the game will not gain beta access
Blizzard supposedly decided to bring Overwatch to consoles after Diablo III's success on those platforms
New map "Hollywood"
3 new heroes
Modding support could come, but currently not being worked on (will not be available at launch either)
| | |
| --- | --- |
| | World of Warcraft |
Can now be pre-ordered (early access for Demon Hunter & Level 100 boost)
Charity pet: "Brightpaw" (December 2)
Baby Winston pet for owners of Overwatch: Origins Edition
Beta to start "weeks" after BlizzCon (possibly January)
| | |
| --- | --- |
| | Heroes of the Storm |
New mode "The Arena" (Trailer)

The same hero can be selected more than once
Multiple maps

New map "Towers of Doom" (Trailer)
3 new heroes: Greymane, Lunara, Cho'Gall (controlled by two players - cannot be purchased:
Given for free to virtual ticket owners, blizzcon attendees and a select few, but can be acquired if you play in a party with people who own the hero)
Another new hero: Tracer (only with the Overwatch: Origins Edition)
| | |
| --- | --- |
| | Starcraft II |
Blizzard will continue to support Starcraft II for years to come
Starcraft II Mission Packs to be continually developed (Spring 2016)

Nova Covert Ops (first pack) - Trailer

6 in-game portraits for owners of Overwatch: Origins Edition
Voice packs and unit skins are in the works

Abathur will be the first voice pack

The development team will now use their free time after Legacy's release to focus on competitive multiplayer, with "large scale changes" possible
| | |
| --- | --- |
| | Diablo III |
"Mercy Wings" for owners of Overwatch: Origins Edition
Patch 2.4 with new content coming soon

New zone "Greyhollow Island"
Expanded Adventure Mode (The Eternal Woods & Royal Quarters)
Existing item sets revamped
New: "Set Dungeons" - Access will be gained to these non-random dungeons once the player has completed an armor set
New: "Empowered Rifts"
New Legendaries
Buff Interface reworked
More Stash space: 1 tab can be purchased with gold, up to 10 can be gained through Season Journey
Season changes

From Season 5 onwards, no more season legendaries
But "Haedrig's Gift" - a set of items which can be gained through seasons

Action Combat coming to the PC version
Full blog post - PTR to be released in the coming weeks
| | |
| --- | --- |
| | Hearthstone |
| | |
| --- | --- |
| | Warcraft (Movie) |
Director Duncan Jones came on stage (along with some of the cast)

Says he has played the original Warcraft RTSes, as well as WoW vanilla
| | |
| --- | --- |
| | Other |

For detailed coverage of the different panels: MMO-Champion / Reddit Live Pages
44 Replies
Warcraft movie teaser
Nov 03, 2015 - 7:43 PM - by Chaosy
Official teaser for the Warcraft movie. Nuff said.




edit:
Full trailer will be revealed this friday at the Blizzcon opening which will be streamed for free.
Just google to find the time for the stream time.

edit2:
Offical trailer

120 Replies
Cinematic Contest #6: Unique awards & special judges!
Oct 31, 2015 - 1:02 PM - by Archian
| | |
| --- | --- |
| | The official contest thread can be found here! |

0 Replies
Hive + MMH Map Maker Collaboration
Oct 21, 2015 - 6:36 AM - by StoPCampinGn00b
---



| | | |
| --- | --- | --- |
| | + | |
---

The administration of one of our proud affiliates, makemehost.com, is willing
to link back to Hive's map project development threads, map pages, and hosted
forums! This news has already been posted on their site. To find out how to get
your multiplayer Hive map project showcased and see all the details, make
sure to click this link.

Go and spread the word to your favorite map makers!


---
10 Replies
New User Ranks
Oct 17, 2015 - 10:39 PM - by Archian
So, as some of you may remember, back in 2012 we
announced
that users with a total post count of 100 or more would achieve a Grunt rank.
And as we stated back then, this was subject to change. And that change has now arrived!
Check out the overview below:
131 Replies