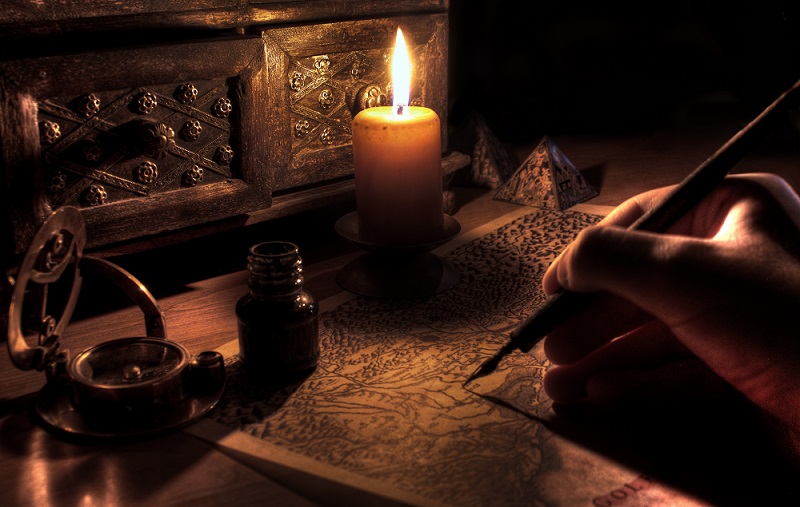 Lore
Write a story where you introduce the reader to a completely new concept of lore:
Location, characters, race, faction, something else or all the aforementioned. Form
and direction is open for interpretation, the only limitation is to make and introduce
something conceptually "new" to the reader.


The entry must be at least 2000 words, and may reach a maximum of 10,000 words.
Absolutely no plagiarism.
All entries must be written in fluent English, illegible entries will be disqualified.
The entry must abide by the theme.
At least one WIP (Work In Progress) must be presented before the deadline
The story may NOT be the same as preexisting works of literature/art by any author, including yourself.


First Place: 50 reputation points and your entry on the award icon

Second Place: 35 reputation points and an award icon


Third Place: 20 reputation points and an award icon

Remaining entries: 5 reputation points for each submission (for users with final entries who made it to the public poll)
Judge: 10 reputation for each assigned judge

Let us know if you want to be a judge


Delivery
How deep the lore goes and how nicely it was brought to the reader.

Characters: Are there any characters involved? If yes, how well were they presented? Were their motives and actions clear and congruent to the events?
Objects/Locations: Are there any objects and/or locations involved? How vividly were they delivered?
/20

Theme
Did the story fit the theme of the contest?
/20

Flow & Pacing
Did the story flow along smoothly without any part feeling rushed or empty?
/20

Creativity & Originality
How well did the elements of the story blend with each other? Is the combination of elements unique?
/15

Eloquence
How efficient was the writing style? Is it enhancing the aesthetical output of the story? Does it have grammatical errors that distract the reader?
/15

70 % of the winner shall be determined by the contest's appointed judge(s).
30 % of the winner shall be determined by the results of a public poll.
Criteria and scoring is subject to change

The contest shall begin on Date and conclude on

Date

, GMT
Last edited: