Can anyone make me a Model of this Carrion Beetle?
Im looking for a Gold one and has an increased size from small to medium size. Im trying to use it as a unit model. Also if it can be added a movement animation such as burrow animation.
::Note::
I dont know anything about coding and triggers on making one.
Heres the basic model of this carrion beetle:
(Its just a picture)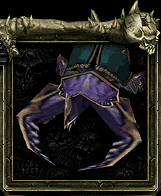 Any similar Model is possible, as soon as its a Carrion Beetle and colored with Gold outer appearance.
Last edited: