Hello fellow big brainers!
I'm working on a very ambitious custom campaign project and progress is going great! Lots of cool and unique systems, ideas, units, story elements, characters, heroes, ect...
But it's been a bit much lately and im afraid overpushing my creativity lately has depleted my creativity juice, so to speak.
My entire map is like 94% done at this point (will need beta testers soon, it's singleplayer) and I just ran stuck on the finish line, being unable to come up with the final couple items my map should have.
It's a mission quite similar to Human01 of RoC, big town, invaders, boss fight at the end. My map tho, has a lot more systems, flavor, depth and that sorta stuff to it. The entire thing added up would feel like a fever dream to the unfamiliar viewer, but I really did my best in-game to slowly introduce the player to everything at their own pace.
Map has dynamic difficulty, if you play badly it gets a little easier here and there, if you play well the map shall remain on Hard and if you need a little more time, the map will give you a little more time. But this isnt an idea showcase, let's move on.
The map has VERY heavy RPG elements. RPG elements kicked into the 12th gear. Hero abilities scale with stats, items have a ton of flavor to them and even the simplest passive abilities all have formatting like theyre an RPG:
And you're gonna say I'm mad but EVERY unit is like its own unique demi-hero with an unique name, stats, RP info, traits, ect, even peasants, militia, EVERYTHING.
So with that overlong introduction out of the way, here's the items I made so far: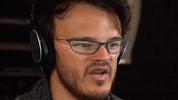 Last edited: