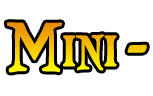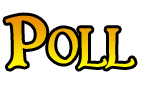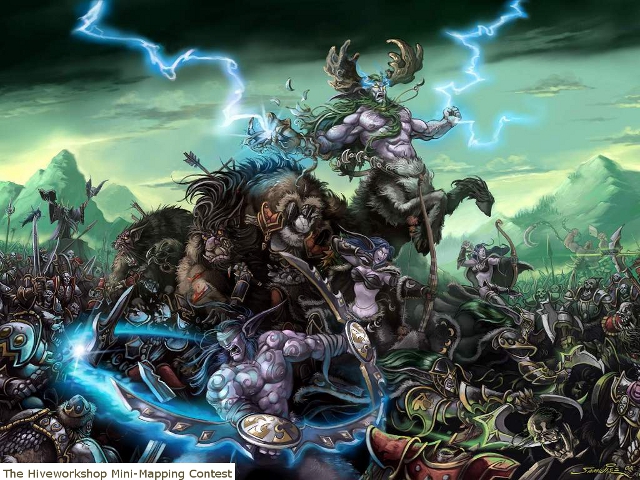 Defense
Contestants are challenged to make a defense map.




Each user can only vote once in the poll.
You cannot vote for yourself. If a voter has the same IP as the author then the vote will not be counted and it may result in the disqualification of the entry.
You cannot create multiple accounts to vote for an entry in the poll. If a voter has been found to be using multiple accounts none of the voters votes will count in the final result.
You cannot bribe users for votes. Contestants who break this rule will be disqualified and given negative reputation.

First Place: 45 reputation points and your entry on the award icon

Second Place: 30 reputation points and an award icon


Third Place: 15 reputation points and an award icon


Checking Field
Explanation
Points

Originality:

Map must be original, a simple copy of another map might get less points for the gameplay and originality, but if the terrain and everything are fine, then you would still have some points. We want to see unique things and cool ideas.

You can score up to 15 points here.
Map Presentation/Design:
Author name, map name, category, type, description, links ingame on loading screen, messages ingame are very important.
How good the map preview or the loading screen image are, check tooltips, quest menu, icons all around (hero/unit stats, interface, tooltips etc).
Same colored icons and spell effects as well as models (like green for poison hero) are better than random ones.
Passive icons on active ones or vice versa are bad.
Check UI and game constants as well.
You can score up to 10 points here.
Terrain:
Please take care, some maps use a generated terrain (created with triggers), thus the preview image may show an empty map.
Negative things are empty, plain, single-tile terrains, without environmental doodads or any kind of terrain style.
Good things are special effect doodads (to make the terrain a little animated), lighting, fog, terrain styles or custom resources.
You can score up to 25 points here.
Triggers/Efficiency/Performance:
Bugs, errors and performance issues will reduce your score. (Everything created with triggers is usually the case) However if there are just small bugs/errors, then you probably won't get a lower score.
Memory leaks are the main problem, systems and spells should be more or less lag-free/errorless.
Even protected maps can show how good the user's triggering skills are, for example check if there are any performance issues when units are spawned.
You can score up to 10 points here.
Object Data:
Units' size ingame, selection size, how good creeps look like. (small skeleton with sword, normal with bow and another one with axe is better than ogre, gnoll and murloc -> Creeps should not be completely random and very different from each other).
In other words check how good abilities and stats fit to units.
Maps with a huge file size are horrible, no one will wait 2 minutes long to download a map on battle.net. (unless single player)
That's why we need to check imported resources.
MP3 files can be edited, the quality can be reduced and thus a lot of space can be saved, simple effect sounds without voice can be reduced even to 32 kbps in some cases, for voices don't go below 50.
Maps with a file size of 8MB and only 1 sound effect/music file are not acceptable. Also check if only a part of a song is used and if it has been cropped.
Same thing goes for textures, if you can reduce the quality from 100-75% and thus the size will go down from 40-70% in some cases.
You can score up to 10 points here.
Gameplay:
The gameplay is the main aspect of the map. Game modes, game difficulties, special events, systems(not how well they are made, but if they make the map more fun) etc.
Everything else that is left unchecked can go here. Please check how balanced the gameplay is, check how long the game lasts, if the map can be finished without any major problems.
You can score up to 30 points here.
70 % of the winner shall be determined by the contest's appointed judge(s).
30 % of the winner shall be determined by the results of a public poll.

Inviting your friends to vote for you, bribing random members with rep and otherwise cheating with the VB poll system will get you DISQUALIFIED, BANNED from future contests, -REPPED, and possibly INFRACTED. So don't do it!
This includes, but is not limited to, sending PMs out to various users, getting other people to send those PMs, advertising this contest on other sites with the intention to gain more votes (whether it is explicitly stated or not), and so on. If you are suspected of cheating, the staff will notify you and interrogate you (hopefully) over PMs. <3
Contest entries:
*
Goblin Crush Ball
- scorpion182
*
Island Protection
- Blazing_Legion
*
Eliminate the Terrorist
- DeathChef
*
Dark Vestige
- Tickles
*
Wisp Tale: Preserve
- Skasi
*
MiniOaD
- bowser499
*
Worldshaper
- Kino
*
SOTR
- mckill2009
*
Block your Enemy
- ltkp
Last edited: