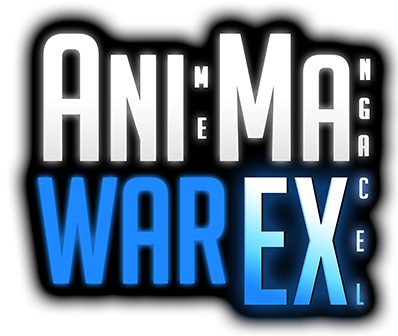 Welcome to Ani(me)Ma(nga) War Ex(Cel), a bit different from your typical AOS map with extra objectives and different from your typical anime map (Aka, not spellspamming 2bright4youreyes stuff), this is the BETA version which is at most base features complete and fully fleshed out characters etc, the aim as in any AOS map is to destroy the enemies power crystal, however there is an optional point system that adds more objectives to the game as if you so choose.
Main Features -
Fully custom triggered heroes each with unique spells

Beautiful (Subjectively) anime inspired castle terrain

Fast pace focused gameplay, suitable for short matches

Custom (Not all C+P) Items, more being added each version

Custom announcer (Gilgamesh, Fate/Unlimited Codes)

Fully custom soundsets for every hero, all unit ability sounds are 3D
Shrines
Shrines
are a capturable point on the map,
4
of them exist in the northwest, southwest, northeast and southeast forest.
At every
1 minute
interval, if there is no shrine active on the map one will activate randomly, becoming capturable; To capture a shrine stand in the circle at the targeted point until the number reaches
100
for your team, more heroes mean shrines will capture quicker, however enemies can stand on it at the same time to prevent the number from going up.
Once a shrine is captured a shrine sentinel is spawned for the team which will act as a vision giving unit and will attack nearby enemies, for the time that the shrine is alive you will generate Dragon Vein Power, which is signified by a number above your teams power crystal;
once the DVP reaches 100
your team will spawn a wave of strong siege creeps down the lane.
The enemy can destroy the shrine sentinel after it has spawned, giving them
10 DVP
, so defend your sentinels to get the most out of them.
Terrain Screenshots:

--------------------------------------------------------------------------------------
Development Previews:

Further Development Pages:
ShiroN3K0
AMWEx FB Group
Bug reports go to me here, either of the pages above or my email @
[email protected]
Download is here -
AniMa War Ex V0.2 BETA [1.29+ Only]
Last edited: