ANOTHER POKEMON MAP (NAME NEEDED, OPEN FOR SUGGESTIONS)




Description:

This is a "pokemon world" based map, that means, you have your trainer and you can catch 3 different pokemons
on a 255x255 map. The map is splitted into elements (like in pokemon world), there is a forest region, fire region, .....
After you catched your pokemon, you have to level them against wild pokemon or other trainer. Between that there are PvP arena events where
you can recieve gold to buy items for your pokemons. And of course there is a last battle. The winner will win the whole game.
I would describe this map as a "remake of pokemon world"



Features:


-Catch and Release System
-Custom Pokemon Models and Icons for all Pokemons
-PvP Arena
-4 Custom Skills for each Pokemon (similar to real Pokemon game)
-New Stats System (Attack/Speed/Defense instead of Str/Agi/Int)



Progress done for first release:


Pokemon: [

IIIII

IIIII]
Map Design: [IIIIIIIIII]
Items: [IIIIIIIIII]
System: [

IIIIIII

III]



Pokemons and Screenshots:


Until now, i did some Pokemons (Bulbasaur/Ivysaur/Venusaur /// Squirtle/Wartortle/Blastoise /// Diglett/Dugtrio)
I will add a description to every Pokemon later!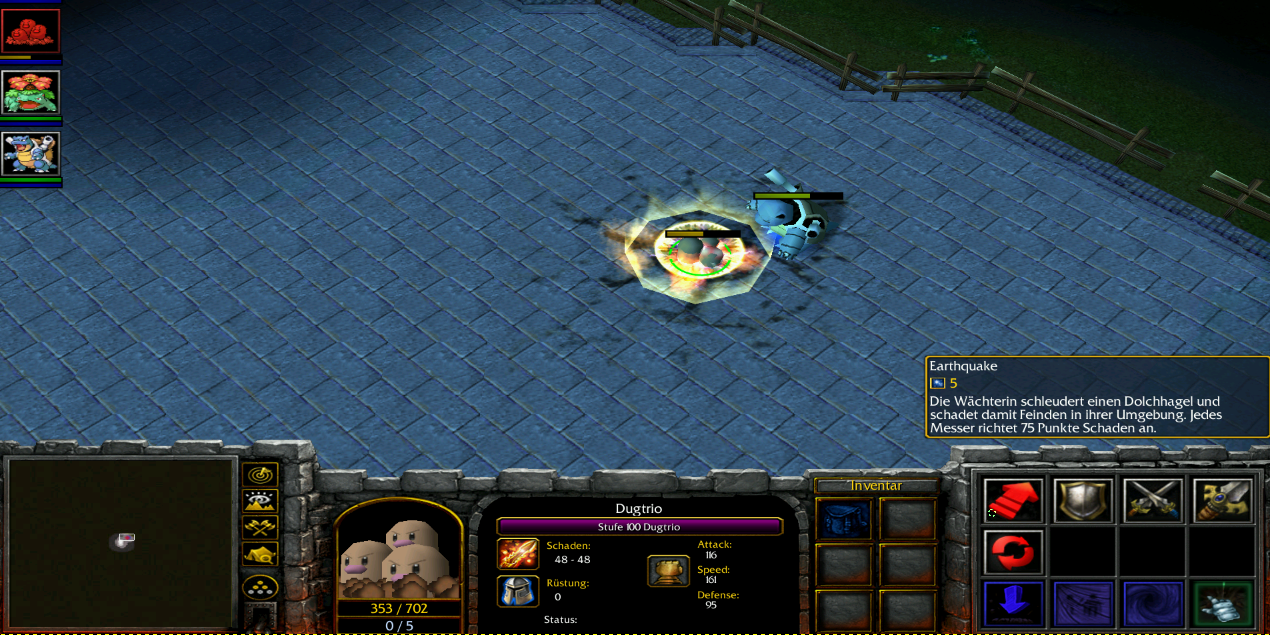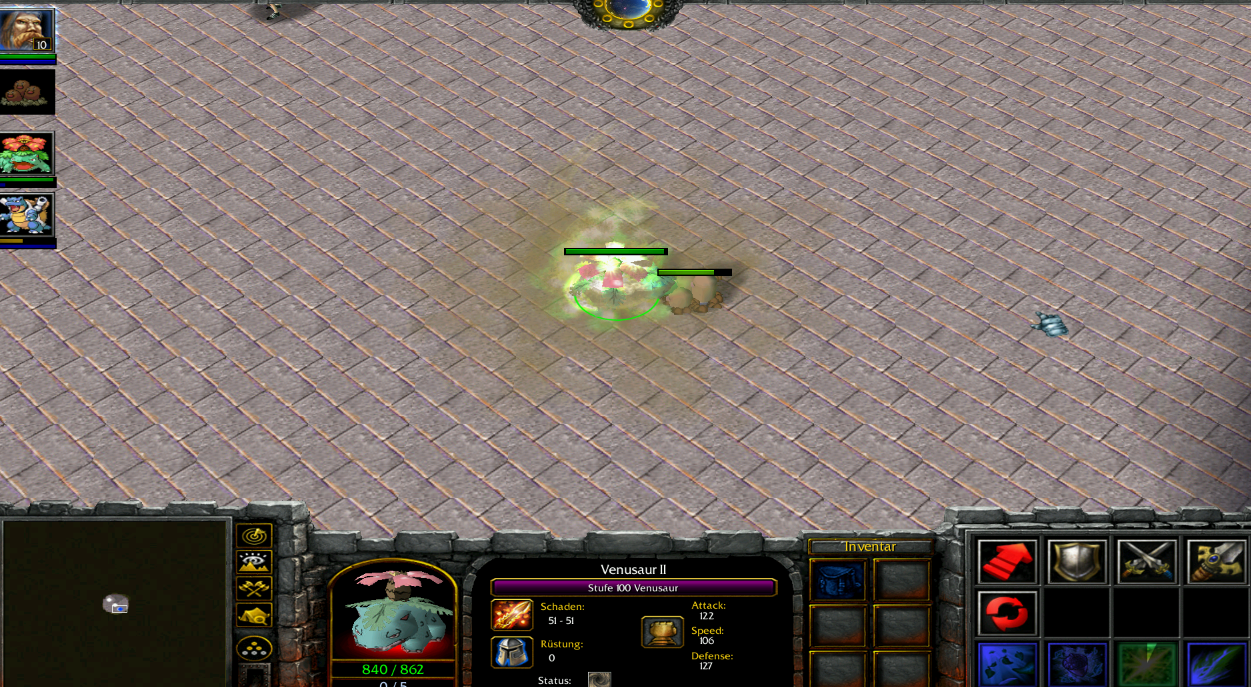 Last edited: