StarCraft Frenzy is the remake of the original Footmen Frenzy, a Footmen Wars map for Warcraft® III The Frozen Throne™, the map was originally developed by TheBigGame (formerly known as HatoUP), Metal.Bark, Cattlebruiser, and the rest of the Clan NoHunters team. The current official version is 6.5e, and is organized at http://www.nohunters.com/.

The StarCraft Frenzy uses StarCraft II units from three different races the Protoss, Terran, and Zerg. These three distinct and powerful races will clash once again in the fast-paced real-time strategy sequel to the original, Footmen Frenzy. Legions of veteran, upgraded, and brand-new unit types will do war across the battle field. StarCraft Frenzy will also present a cast of new heroes in an edgy sci-fi arena war filled with intense action.

The Printscreen is the actual map.
It is NOT a StarCraft map, it is a WarCraft Map. Please test the map before you comment here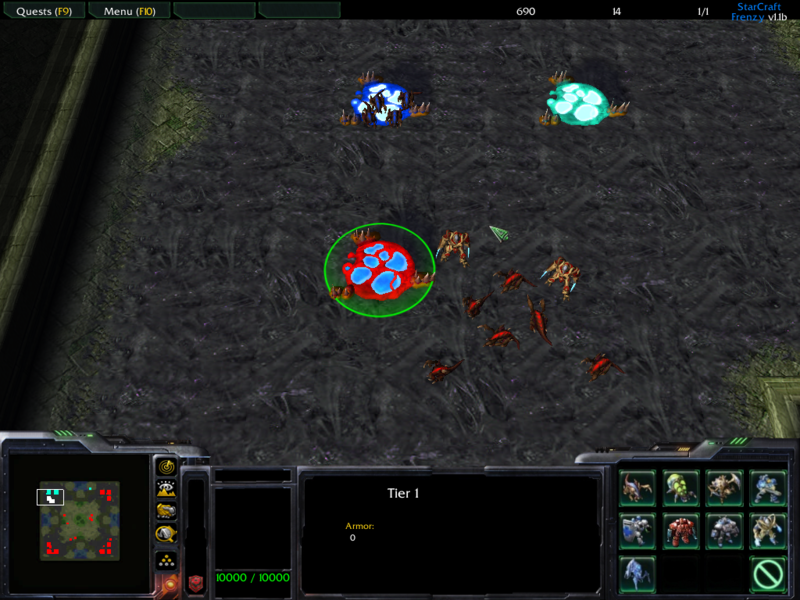 This is still a beta! Don't Expect too much! Please Report any bugs and suggestions

DOWNLOAD BETA :
http://starcraftfrenzy.webs.com/

Features:


-Custom Models
-Custom Units
-Custom Textures
-Custom Sounds
-Custom Triggers
-Computer AI Support
etc.



Not Yet Implemented:


-Custom Heroes
-Custom Items
gonna add them soon



Credits:


-All of the [ZanMgt] team members
-Fingolfin
-Franks
-geries
-I3lackDeath
-shamanyouranus
-WILL THE ALMIGHTY
-zubster
-Maker
I USE GUI TRIGGERS IN THIS MAP.
Last edited: