I have ported the original eul WC3 ROC Dota to Dota 2.
The map is based on eul Dota 3.76, One of the very first Dota maps ever, the original eul-versions from which everything started (before Allstars, Guinsoo, Icefrog, Dota 2)
Workshop page of the project:
Steam Workshop :: Dota Classic
Search on the in-game Dota 2 arcade for "Dota Classic" to play it.
All the orginal mechanics are there:
*All items fully shareable
*Killing a barracks stops the respective production
*Secret river shop
*Morbazan (secret quest)
*Special exclusive items tied to scourge/sentinel
*Warcraft 3-like corpse system to make the undead-spells work
*Hero-selection tied to factions
*Gold-transfer between players
*The original shop vendors ("Sena the Accessorizer"..), together with the classic shop look and feel
*Custom spawn system to replicate the stats of the original neutral creeps
All original heroes ported, with the exception of two (they will get ported too, just a bit later)
With the exception of the infravision-dog (coming soon) all items ported, all spells and the old layout!
Screenshots:
Warcraft 3 eul Original/Replica: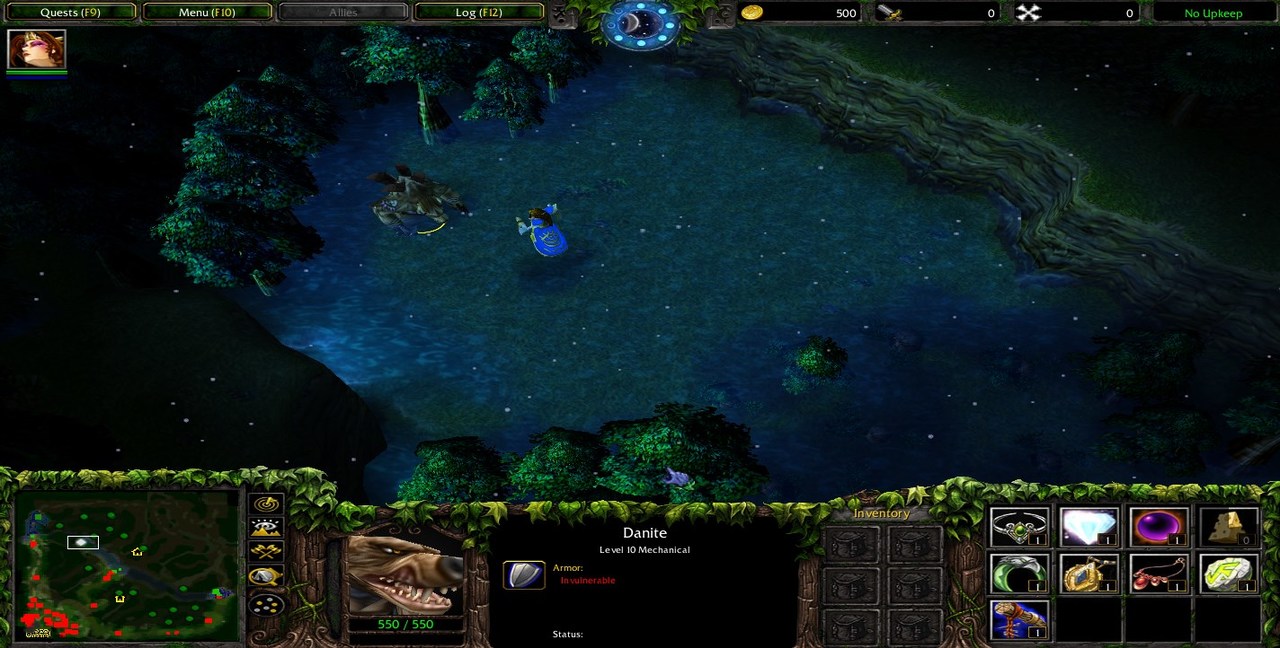 Selection screen:
The classic attract-spell: