As of August 9. 2014, Bladetitan Signatures is officially closed. The workshop will no longer be run in its current form and current thread.
The thread will remain here as it is and was, and I will wait a while with asking the mods to close it in case anyone has anything they wish to say in it.
Cheers everyone, and a thousand thanks to everyone who has been part of the workshop during its rise, rule and fall. May fortune find each and every one of you!
-Dragonson
Welcome to Bladetitan Signatures!
In this thread i take Signature or other 2D art requests from people and try to make them as neat-looking as i can.
Take a seat, we specialize in waiting times.
Before you continue, read these golden rules:
1: Do not ask when your sig will be finished. You will be informed when it is.
2: Fill out the form that is posted here in the first post or I will NOT ACCEPT YOUR REQUEST.
3: Remember at all times that this is by no means a one-man operation, and that several other people have carried this whole business just as much as I have!
To request a signature, avatar, loading screen or some other 2D-art thingamcguffin fill out this form.
If you do not use this form for your request your request will NOT be accepted.
I do NOT take skin requests.
RED
fields are required.
UNDERSCORE
means that i will make up something myself if not specified.
Request Size:
(EX: 120x120 Pixels)
Request Text: (EX: Beer)
Text Location: (EX: Top Right Corner)
Request Theme:
(EX: Mountains)
Request Color Theme:
(EX: Blue)
Images That You'd Like In Your Request:
(EX: Post links to images you'd like in your request here.)
Amount of Desired Freehand (Homemade Drawing):
NOTE: Complex requests take longer than simple requests, especially requests with alot of freehand.
Giving me specific images to use will make things go faster.
To make sure i'm not making sigs for people that aren't there, i've made this rule:
When it is your turn, if you have not been active for two days, i will send you a VM. I will not make your sig until you reply.
The New Waiting List:
-Kanadaj
Chaosy
Foxhound03
juno
DESTROYER123
Remnants of the old waiting list can be found
here
. (Credits to Kevv2, the man that carried my inconsistency.)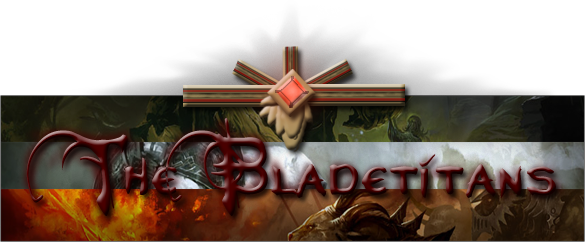 Here is a list of all the awesome people that have at one point in time or another been a great friend to Bladetitan:
Kevv2
He has possibly been the most loyal person to Bladetitan there ever was.
He keeps the waiting list in his sig and takes care of my "Official Website".
/salute
Midnighters
Even though the world has been tough on him, Midnighters has helped me on several occasions.
He's made a few pieces of art, been there to yell at people that kept asking when their sig would be done, kept things in line and been a great friend in general.
/salute
The World Is Flat
TWIF is the reason that Bladetitan Signatures is as big as it is.
If it hadnt been for his initial request to make a payload of sigs for his mapping team, word would never have gotten out about this little establishment.
He's always been there, posting here when he had time, and he's also a great roleplayer.
/salute
OrangeAngel
He's an Overall nice guy. I must say.
He's been around in Bladetitan for some time, and he was the first to take on the Mark of the Bladetitan.
And even though he may not be a big cheese here on the hive yet, i'd say he's a jewel in the rough.
/salute
Gray Nightmare
He's been here for ages, been quite loyal to us and a good friend.
Even though he's never gotten a sig made here he's always been here to say "Gj!" and "Gratz".
/salute
Zealon
All-around great guy.
/salute
Arkon Kaos
A Bladetitan customer that apparently shares my love for Wolves.
/salute
nuuh
He hasnt been here for long, but his enthusiasm was true enough.
/salute
Nightblade
After getting a "seriously epic" sig from Bladetitan, Nightblade decided to help us out.
/salute
DsDarkMaster
He's been around for a while, gotten both an avatar and a signature made.
He also crafted himself a Mark of the Bladetitan, something i deeply respect even if it is slightly rugged.
/salute
EternalWow2010
His 'Wow!'s are eternal. 'nuff said.
/salute
GunSlinger21
Gunslinger's signature is one of those that i am very happy with personally. Also, guns.
/salute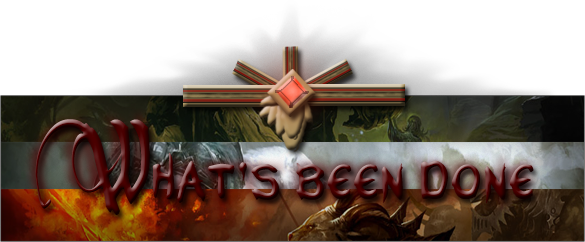 This list of art trails back to the beginning of Bladetitan, when my skills at photomerging and generally artsy stuff were lower than those of a blind person.
Bladetitan started the Fifteenth of May 2010, and since then you can easily see here that the quality of my work has improved greatly.
Thanks to every single person who has requested something, be you waiting in line or enjoying your finished piece of 'art'!
Signatures: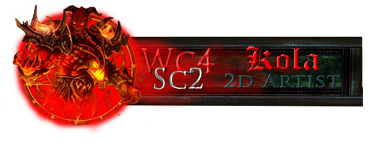 Avatars:

Special: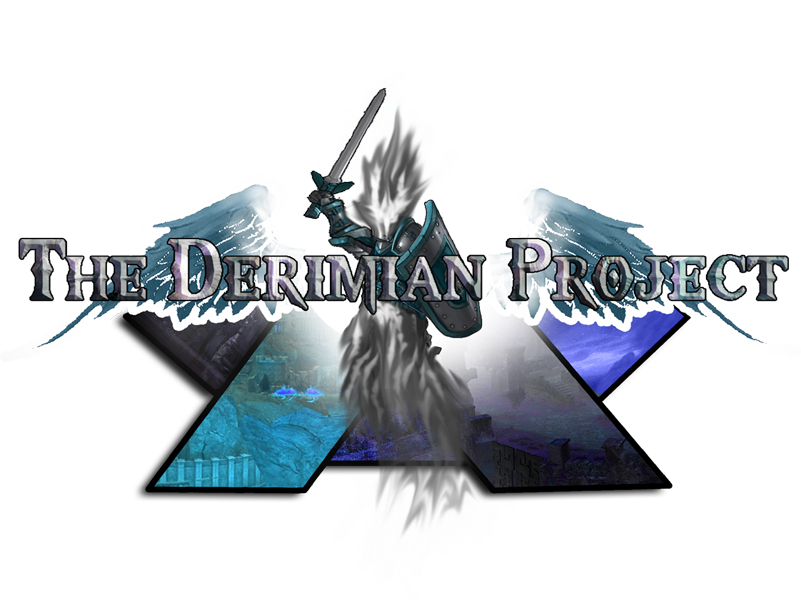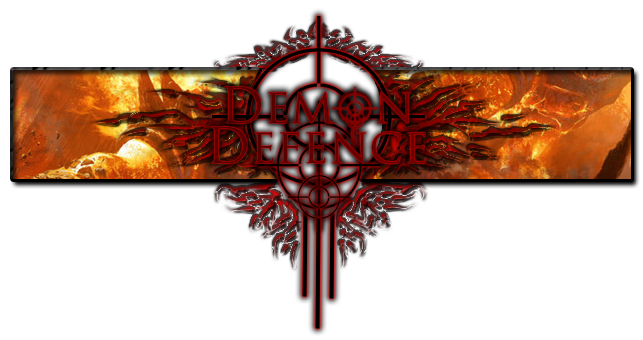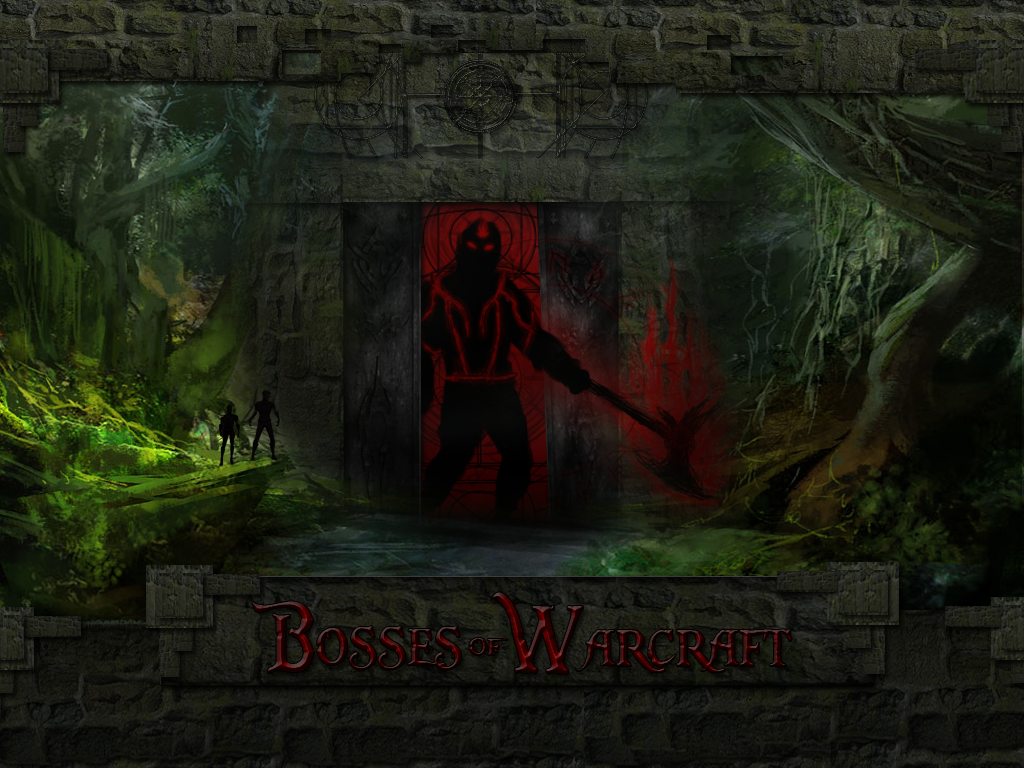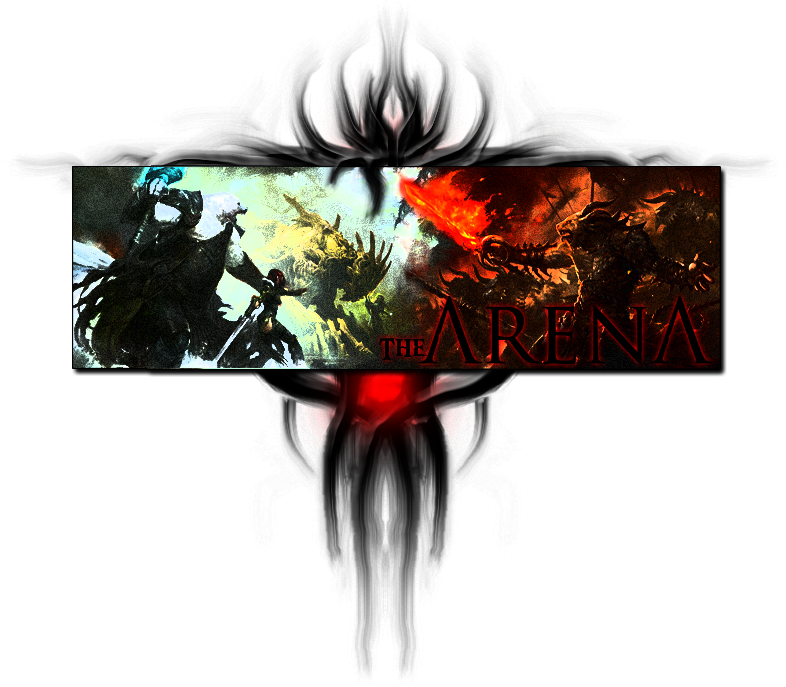 Last edited: