Hello, my name is Kaigar, and I am working on a Reforged AoS called [
FrostCraft
] with the following features:
❆ 38 original heroes inspired by Warcraft's iconic classes and races, with tons of custom spells and different possible builds.
❆ Many high-quality custom effects give each hero a unique feeling and make buffs and debuffs readable.
❆ High replayability and an appeal to hardcore MOBA fans and casual players alike.
❆ Many unique mechanics giving it a unique spot in the genre.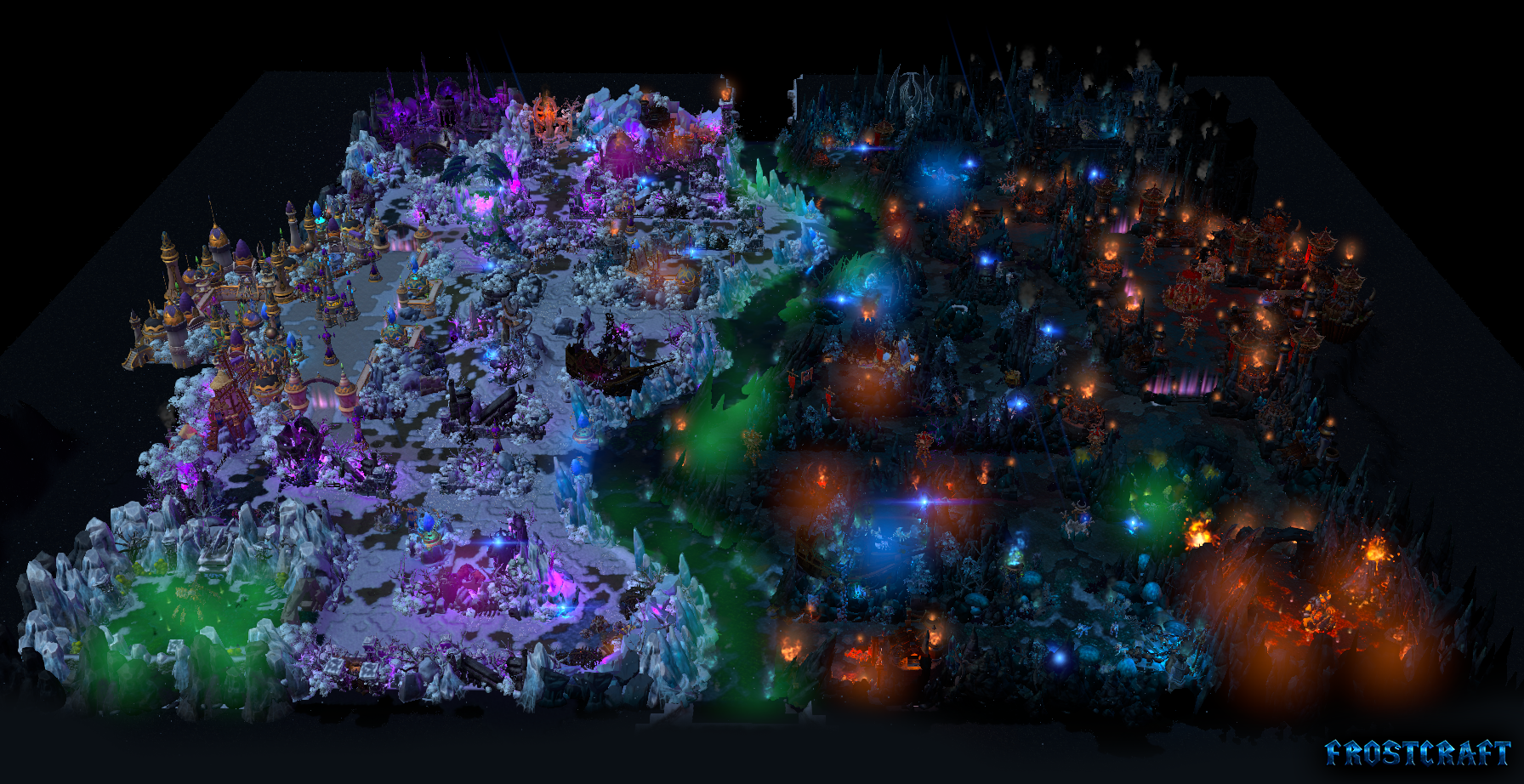 A lot of work was put into this project already, giving it approval and max. rating on its first release [
].
Since then, the map has been updated and improved, reaching many achievements:
The map has been approved as a Hosted Project on Hive workshop.
The map has been added to the official W3Champions ladder.
The trailer of the map (that you can check out
here
) has been featured on the front page of Hive and live on Back2Warcraft.
Finally, the map gathered its own community, which you can join on [
Discord
].
However, much more can be achieved, and working alone has proved to be increasingly more difficult.
Therefore I'm looking for members to join the FrostCraft development team; the following roles are currently needed:
❆ Coder
❆ HD Modeller
❆ SD Modeller
❆ Video Editor
If you want to be part of the team, send me a message via Discord to Chimeroth#0076
Last edited: