Hi all,
In my map I use 3 Computer Players. I want their AI to deprioritize all enemy heroes. So I unchecked the "Target Heroes" and ex- imported the AI File with these settings: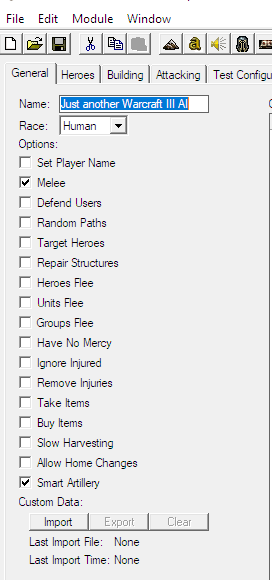 AI - Start campaign AI script for Player 13 (Maroon): war3mapImported\Computer Generic AI.ai

AI - Ignore the guard positions of all Player 13 (Maroon) units
However, the Computer units still target my heroes once I start attacking the enemy 1-2 times. Am I doing something wrong?
Happy to attach my map if that would help.
Edit: To clarify, the enemies who attack my hero already aquired a target. And when my hero attacks them 1-2 times, they switch their target to attack my hero, even though the initial target is still alive.
Last edited: