Solstice Orpg Recruitment
Hello everybody, i have been working on this RPG map for about a Month or so.
Solstice Orpg
http://solsticeorpg.freeforums.org/
The features of the map will include:
an equipment system (where you can equip 1 plate armor, 1 helm, 1 main hand, an off hand (yes we have duel weilding), Gloves, and one accessory (necklace, Jewel, bracelet.)
Class level up stones (if you need to know i'll explain later
Almost all custom spells in one way or another.
Dungeons or Instances
Item Interaction
Tons of quests as well as (party quests) which are like dungeons or instances.
Same old same old save/load system
There are 9 classes, custom models of each:
Druid
Fighter
Chaos Knight
Ranger
Mage
Shaman
Priest
Rogue
Warden
This map is sorta based off FFORPG (sorta) :-\
I want to keep the team small so im looking for 1 individual to create the triggers - This means you will be writing the story! (Besides myself I did some), and also 1 individual to help with terrain.
And maybe someone to help with items
but if 1 person could do all 3 that'd be great..
Requirements -
Basically just do the work good and get it done
You will need good knowledge of Terrain, and helping with triggers.
Also MSN instant messager.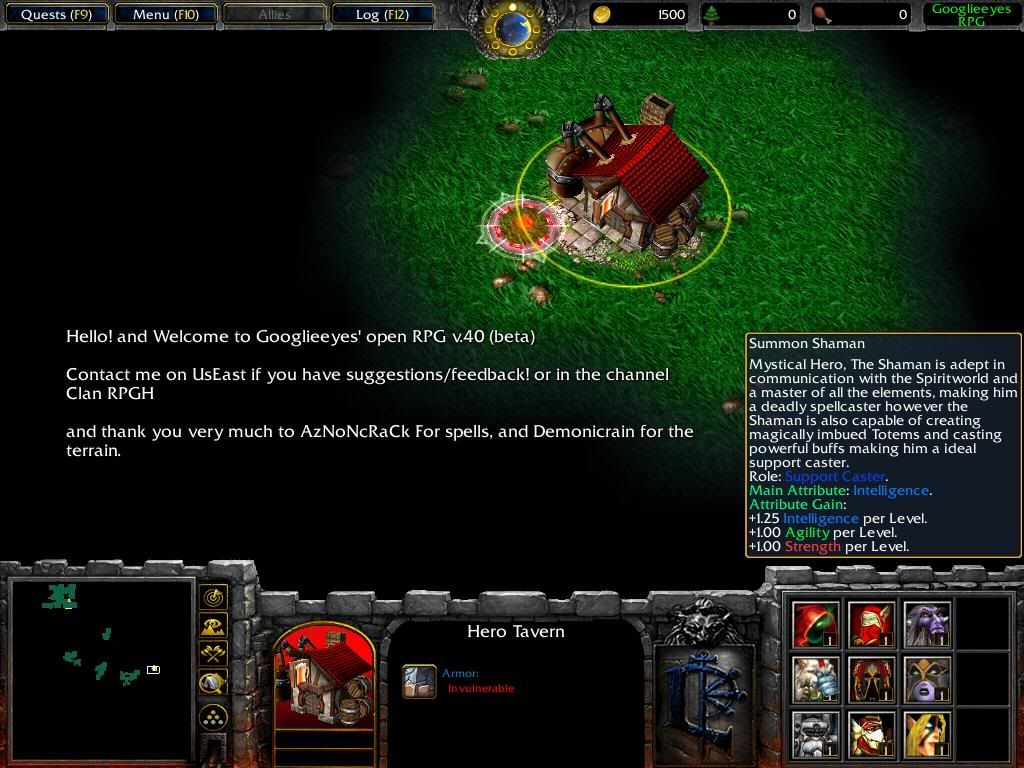 =D
Our project
http://www.hiveworkshop.com/forums/map-development-202/solstice-orpg-138678/#post1248609
Last edited: