Introduction
Champions of Kamigawa is a semi hero arena with
Ninjas
, the map size is 64X64. You can choose from various ninja classes to battle your enemies. I have not yet decided if there is going to be neutral creeps or not. Screen Shots added
Features
This is what I have so far :
[*] Custom Attack System
[*] Arrow Movement (Can select between arrows or mouse)
[*] Cool Ninja Jumping Spells
[*] A combo system**
Game Play
The Host selects between the game modes
- FFA (Free for All)
- Team Death Match
- CTF (Capture the Flag)
- King of the Hill
Players selects their heroes.(I want to create a cool selection system, but not sure if I will be able, will see about that.)
After all the players have selected their heros, the game will begin.
Jumping
Arrow Movement Camera
Attacks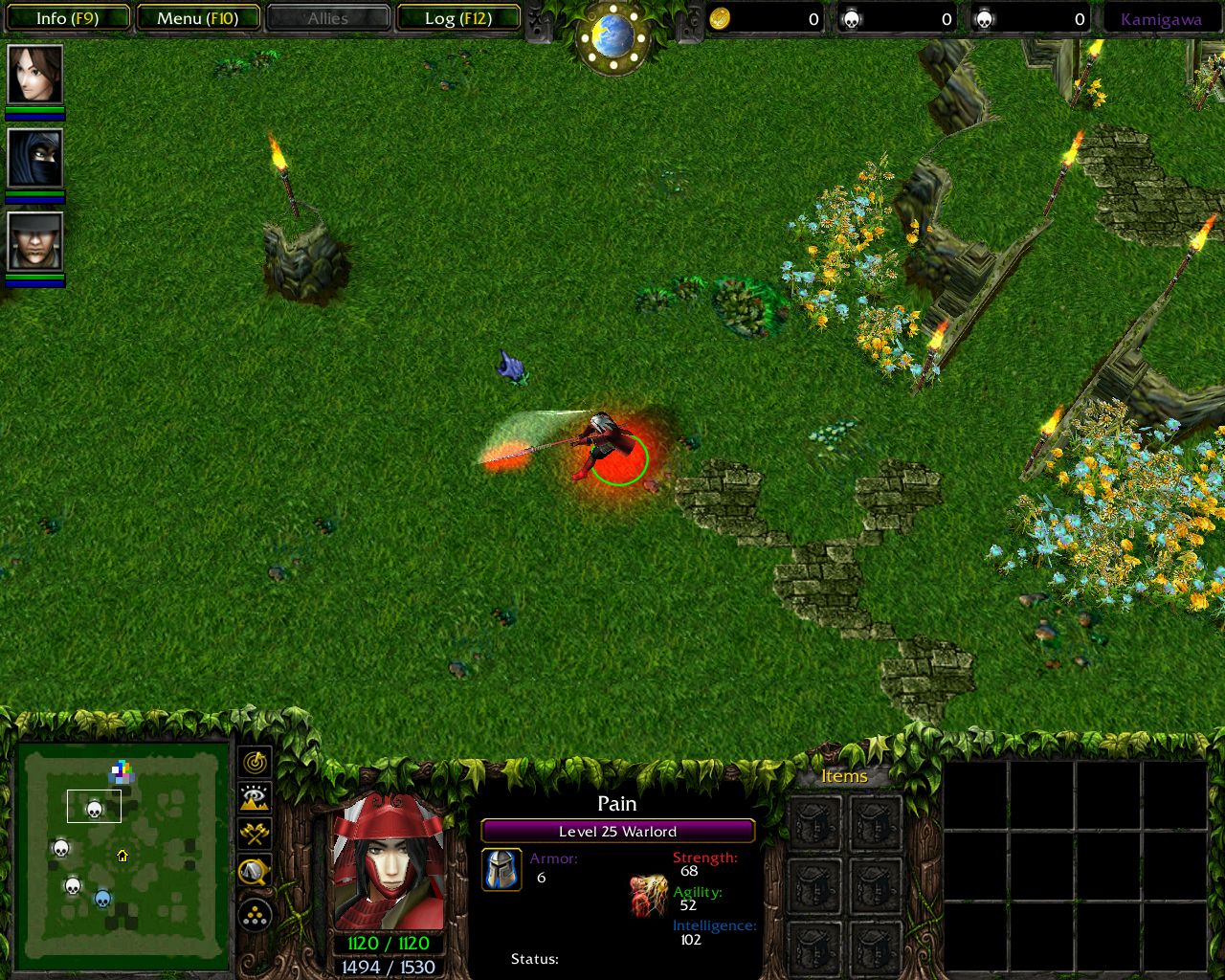 Spells
Progress

Total Progress - [

|||||

|||||

]
Stuff still to do :
[*] Add more heroes and abilities
[*] Create / Edit Terrain
[*] Create Physics System*
[*] Create Advance Selecting System
*Physics System - This will allow you to knock units back, realistic. Or when jumping to bounce a little before stopping ect.
** Combo System - The ninjas can uses combos to unleash more violent attacks.
Tell me what you think.
Last edited: