(6)Forge Outpost
Player Suggest: 3v3, 2v2, FFA(4)
Map Creator: Zucth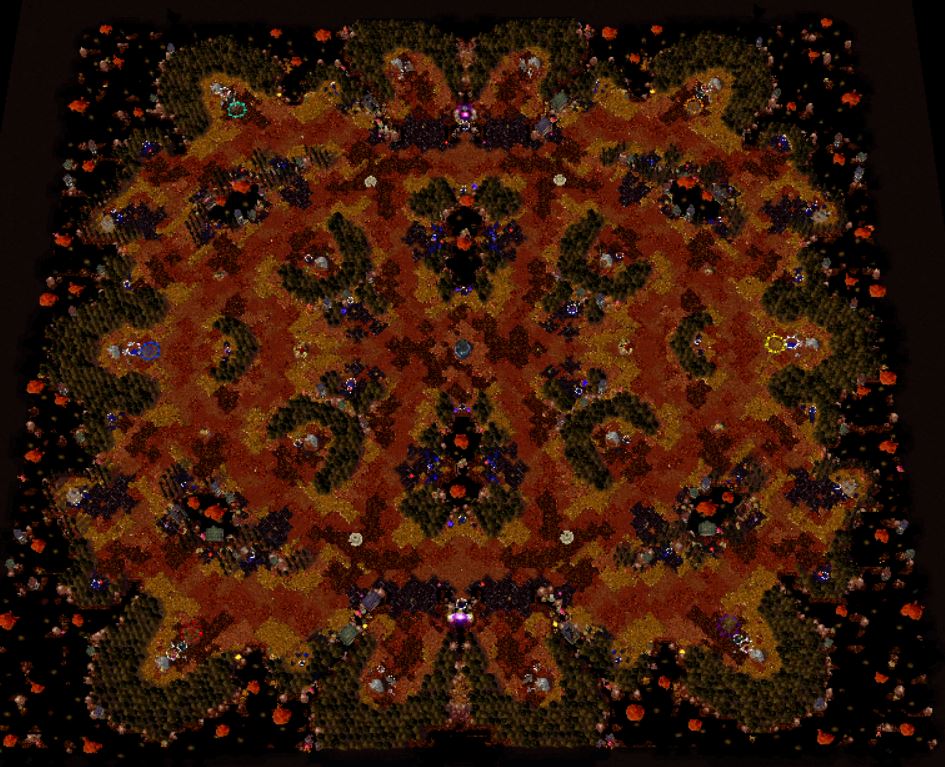 Map Description:
An outpost build on top of the land of fire. The alliance found that the fire elemental in this place is pure gold to produce weapons.
Neutral Building:
14 Goldmines (All-12500)
2 Tavern
2 Goblin Merchant
4 Lab
1 Dragon Roost - Black
CP version
1 Harpy Den - replace dragon roost
+rework vampirine potion add to c2 drop table
+new razomane butcher lv5 with impale
+new eredor novice with spell steal and storm bolt(apply short silence, -remove stun) -remove his AoE normal attack
+bloodfeather lv10 harpy from orc bonus campaign unit available at harpy den!
+new Harbringer with "Incinerate (Arrow)" no mana version
Creep Camp:
12 Green
36 Orange
0 Red (+6 base spawn)
Information:
-the trees will be green color in Reforged version. It was intend.
-contest shop and dragon roost
-unguard dragon roost
-1.0 upload to Hive
-1.1 update on cp version. +new creep, itemdrop and change some of the trees color follow robogoblin request for the future event that's incoming.
-1.2 update rebalance R.Butcher skill +1 new creep "Harbringer".
Creator Note:
-I finally got a decent full outland tile map. I believe that outland is the hardest tile to work with. Also a decent rare 3v3 map once in a while.
-Harpy Roost was originally rhythmt idea(meme)