Hello, my ambition is to create a nice map with 5 players who each play a hero: 1 Tank, 1 Heal and 3 DPS.
The biggest problem is to make heroes complete with interesting gameplay but I have little skill in the creation of spells, my spells are quite wobbly and take me a lot of time for relatively little result.
The spells of my heroes will not have a level, to increase the power of the spells you will have to go through statistical points, which I have already included. That is 10 different stats :
The statistics are for the moment indicative there will surely be changes.
It should look like this, of course there will be all of balancing to do with it.
So I thought about creating the spells with a few friends, listed the spells and made a detailed description.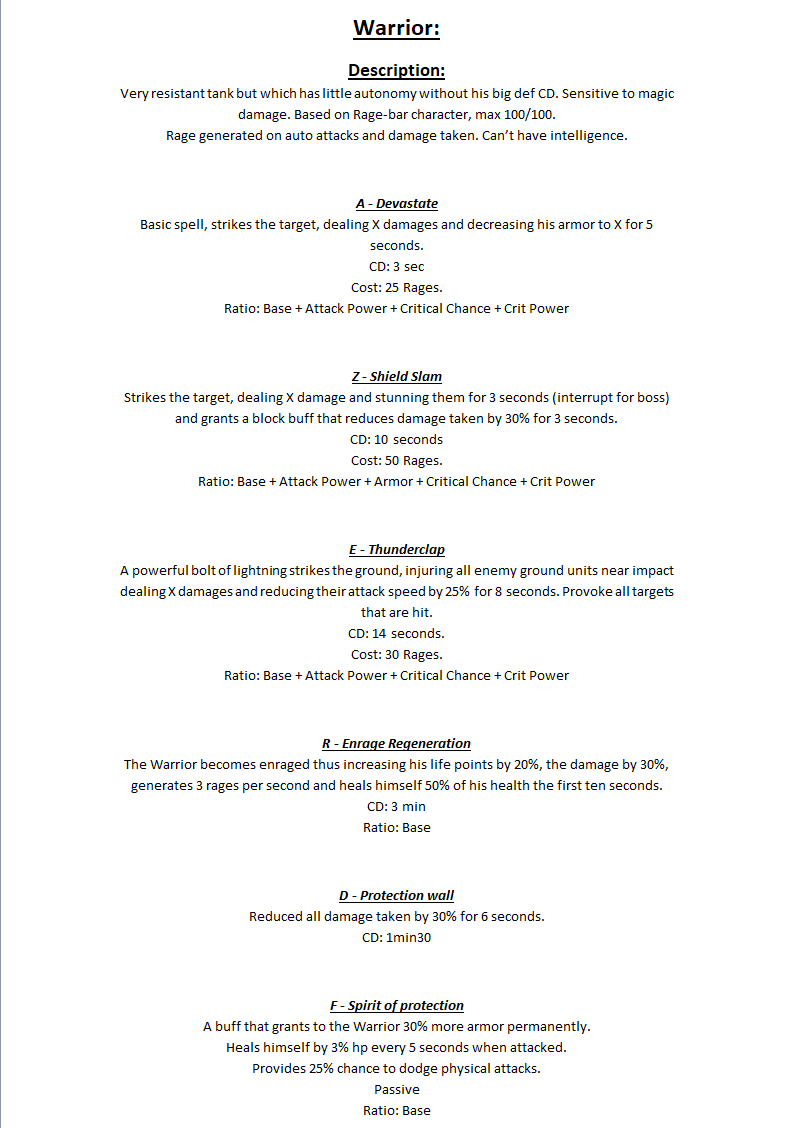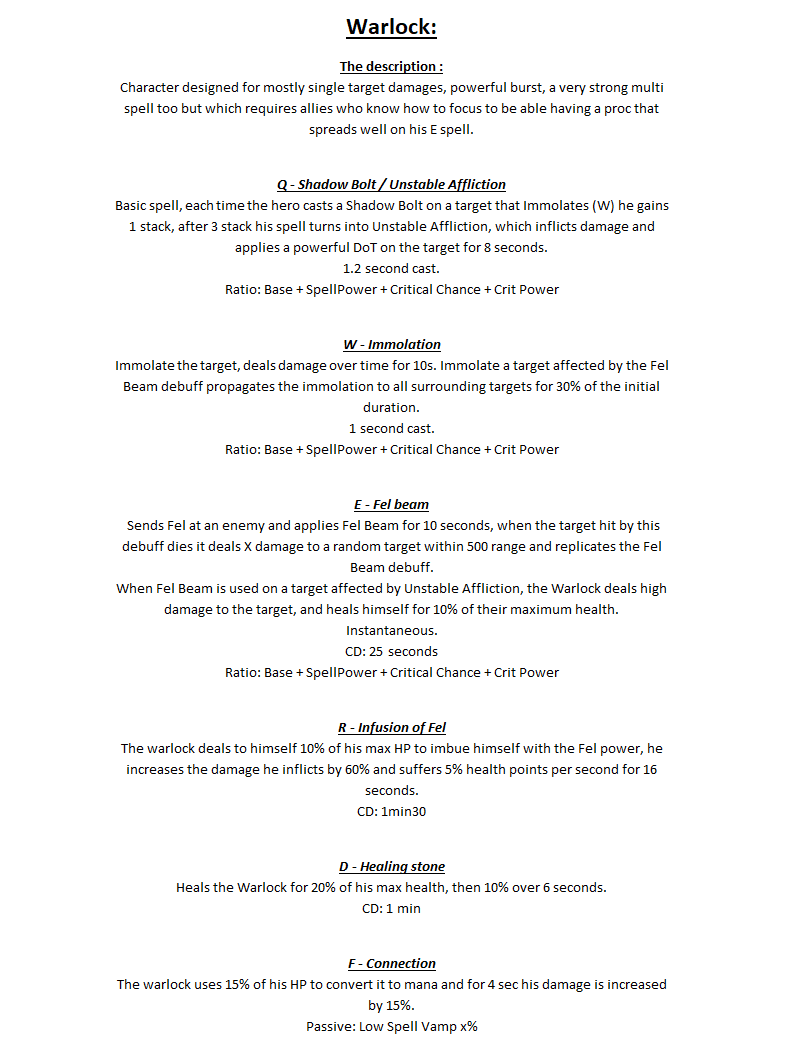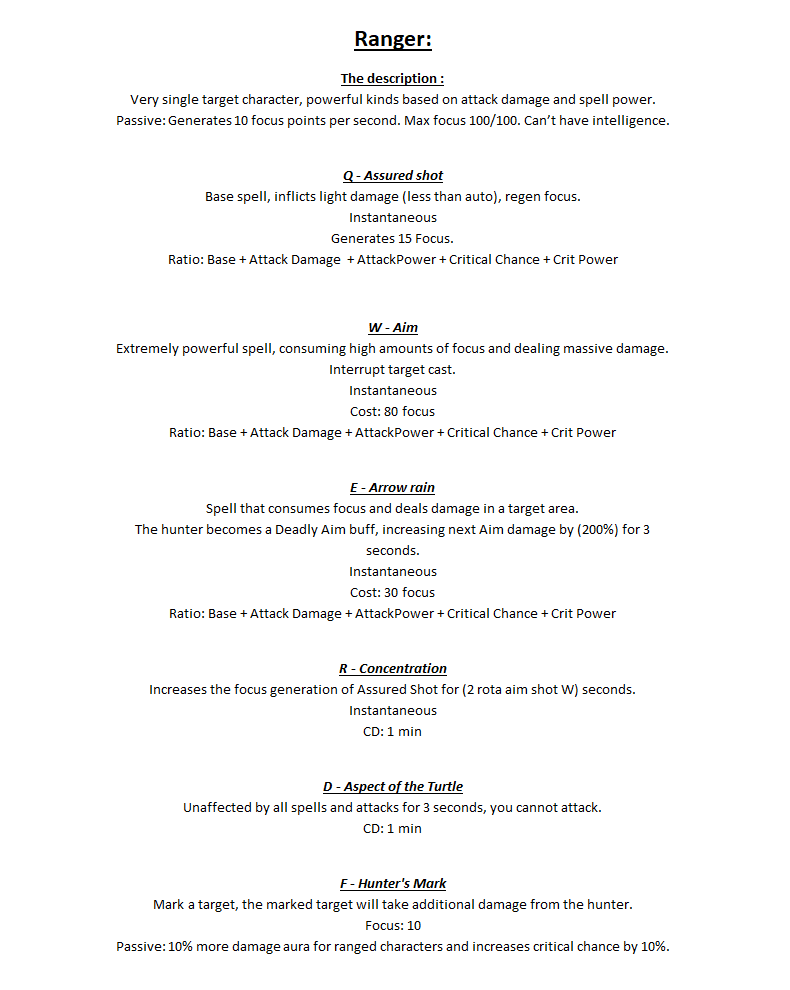 I know it's a lot of work, hope someone will like it. Sorry for my wobbly English. Thanks, have a good day !
Viktus