HELLO EVERYONE!
I'm new to this site, so this is going to be my first post
All the art here is really inspiring and the community looks really awesome!!! Anywho, I am going to be modeling out one of my concepts i just finished, so lets see how this bad boy finishes up!
CHEERS!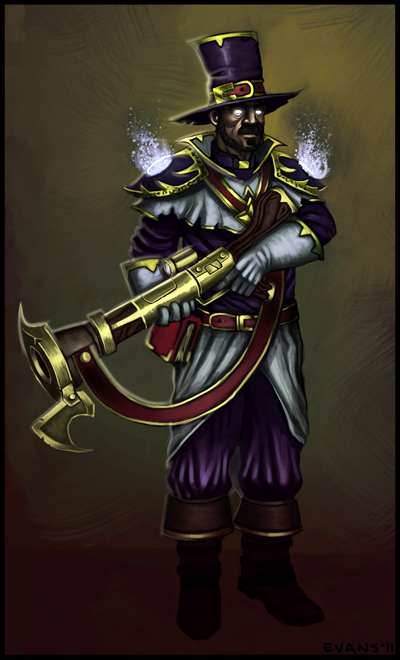 HI ONCE AGAIN!!! So I finished this base mesh with Diablo 3 polycount in mind. I have been spending hours on end just really trying to disect their style. I'm determined to make it up to their standards, so any feed back that you guys could throw my way would be greatly appreciated!
CHEERS!
So I'm no where near finished, but heres what I have so far. Majority of it is just color blocked in but ive been getting a lot of messages to post again, so heres is where im at right now
Cheers!
So i'm only giving myself one more week to work on him before I move onto another piece, so the pressure is on!!!
Last edited: